Michigan State fans will want to hear this interesting fact about Urban Meyer
Could be something, could be nothing.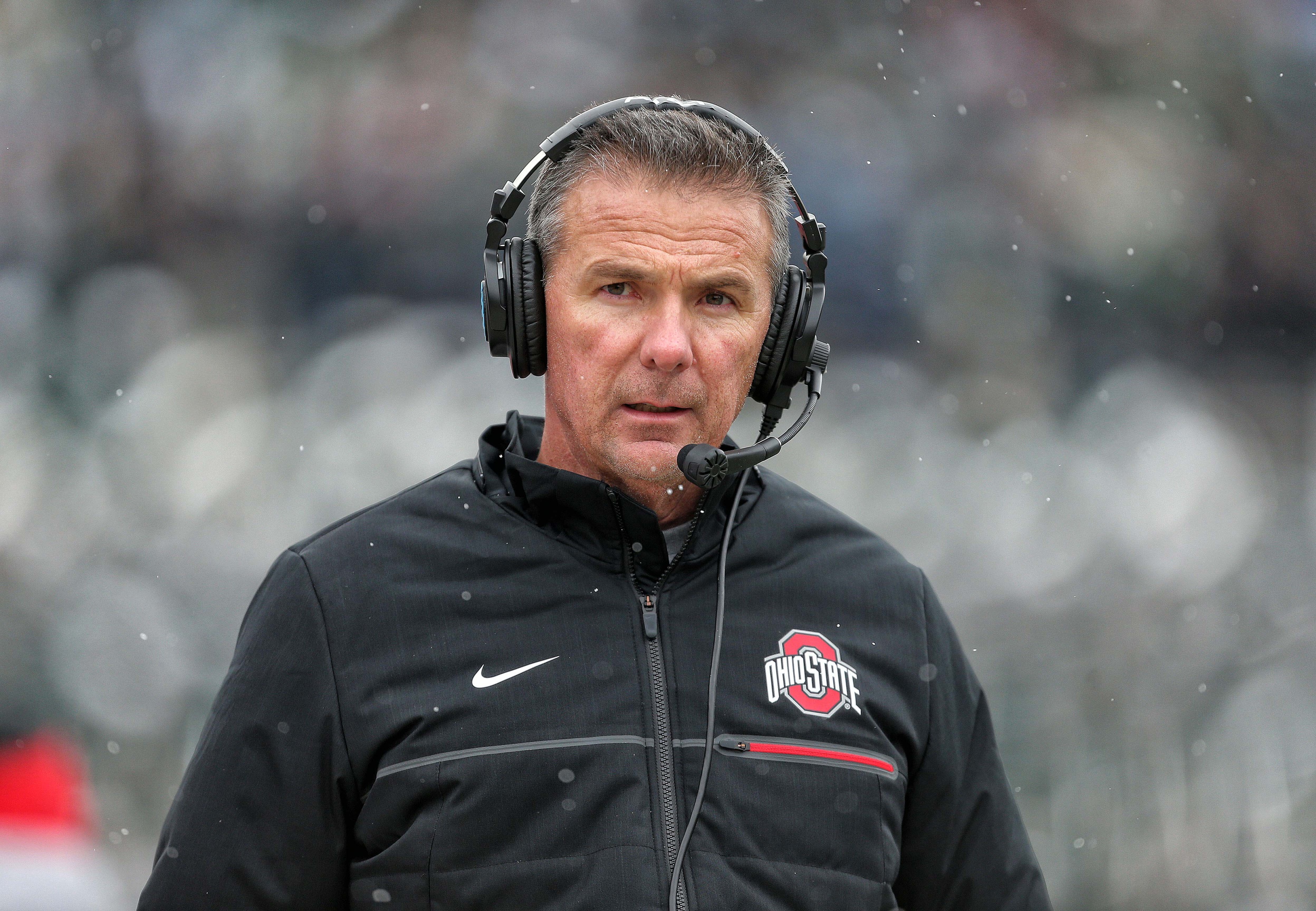 If you're a Michigan State fan who wants Urban Meyer as the next head coach, you'll find this fact interesting.
If you're a Michigan State fan who is interesting in "raising the flag" for Urban Meyer, you may want to continue reading.
As we all know, the 2023 season officially comes to an end on Friday and that means all of the assistant coaches who were expecting to be here for the long-haul with Mel Tucker now have to scramble to find new jobs next year.
Well, most of those coaches.
According to a local home inspector on Twitter, most of Michigan State's assistant coaches have put their homes on the market. One of them has not.
Homes for sale:

Kapilovic – listed friday
Els – sale pending
Jay Johnson – listed Friday
Gilmore – listed Thursday
Hazelton – NOT LISTED

Urban has retained the prior DC at each coaching stop.

Ipso Facto – welcome, Urban!!@BernieFratto @OdellBretthamJr @DarkoStateNews

— Carlisle Covington (@inspectorchuck) November 20, 2023
So what the heck does this have to do with Urban Meyer? Well, at each of Meyer's last four coaching stops, he has retained the defensive coordinator. Yes, that means at he's kept the defensive coordinators already in place at Bowling Green, Utah, Florida, and Ohio State.
Which assistant has yet to put his house on the market? That's right, it's Scottie Hazelton.
While it's still relatively early and he has plenty of time to do so, the fact that Hazelton is the only coach out of the others mentioned by the inspector that has not put his house on the market is interesting. Could this potentially mean that he knows something we don't? Has he spoken to Urban himself?
It would be a heck of a storyline if this turned out to be the case and Meyer eventually did get hired by Michigan State and decided to retain Hazelton. That would mean this random fact of Meyer keeping the defensive coordinators at each stop actually held some weight here.
Again, this could mean absolutely nothing, but it's an interesting enough fact to draw some attention.