Michigan State football: Bryce Baringer dominates at NFL Combine
How did he not win the Ray Guy Award?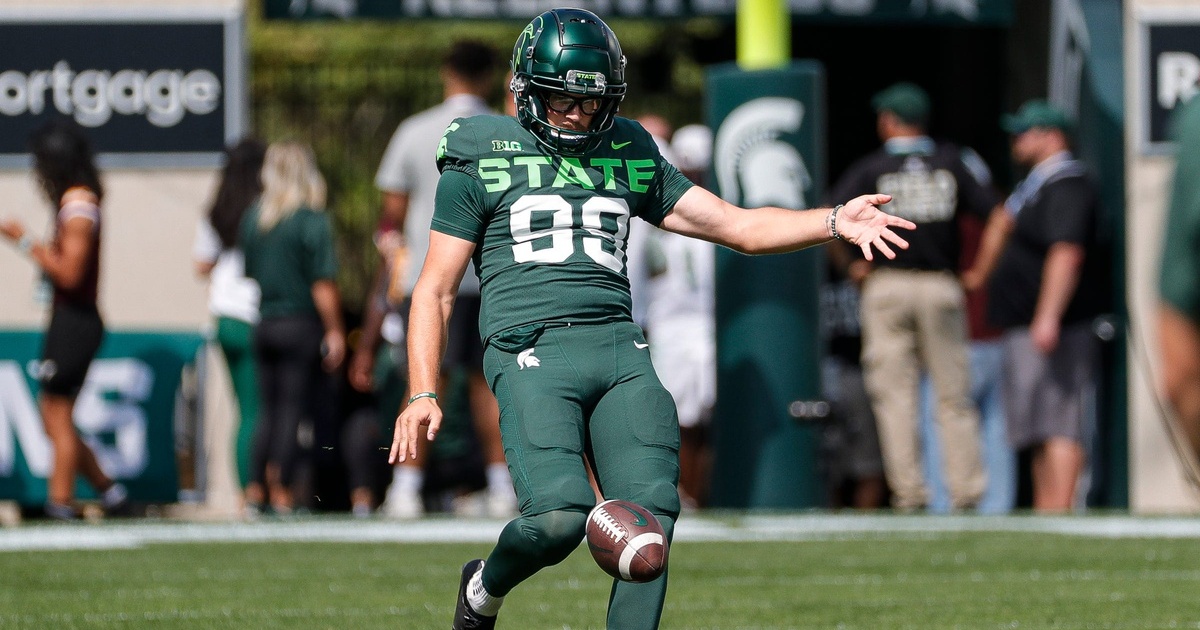 Former Michigan State football punter Bryce Baringer has launched his NFL stock into the stratosphere at the Combine.
A few short months ago, Michigan State football fans were incensed at the fact that Bryce Baringer was passed up for the Ray Guy Award.
Adam Korsak from Rutgers was able to win the award over Baringer which didn't make much sense because the latter was named Big Ten Punter of the Year. How could the Big Ten's best punter finish second for the Ray Guy Award behind another Big Ten punter? It made no sense.
Snub would be the perfect term to use regarding this situation and it seems to have only motivated Baringer to get even better.
Baringer was the special teams practice player of the week at the Reese's Senior Bowl and he was invited to the NFL Combine this week. And he showed out in a big way.
According to some results from the combine workouts, Baringer was the best punter of the day with both incredible hangtimes and impressive leg strength. He dominated the rest of the punters.
Results from the punting workout today at the @NFL Combine, according to sources. pic.twitter.com/PhtU34rnRs

— Kicker Update (@kickerupdate) March 4, 2023
The Michigan State football star led all punters in terms of average punt distance and hangtime which is impressive when you consider just how far his punts are traveling in the air. He averaged over seven more yards and 0.7 more seconds of hangtime than the Ray Guy Award winner on open field punts. He also dominated the direction punts category with over 50 yards per punt and over 5.0 seconds of hangtime. And his pooch/pin punts had the most hangtime by a wide margin.
If you're an NFL team looking for a punter of the future, Baringer seems to be that guy. He's dominating all of the workouts and drills and he's proving just why he may have been the biggest awards snub of the year.
Baringer will be playing on Sundays next year.