Former Michigan State football assistant makes jump to NFL coaching staff
William Peagler has risen the ranks rather quickly.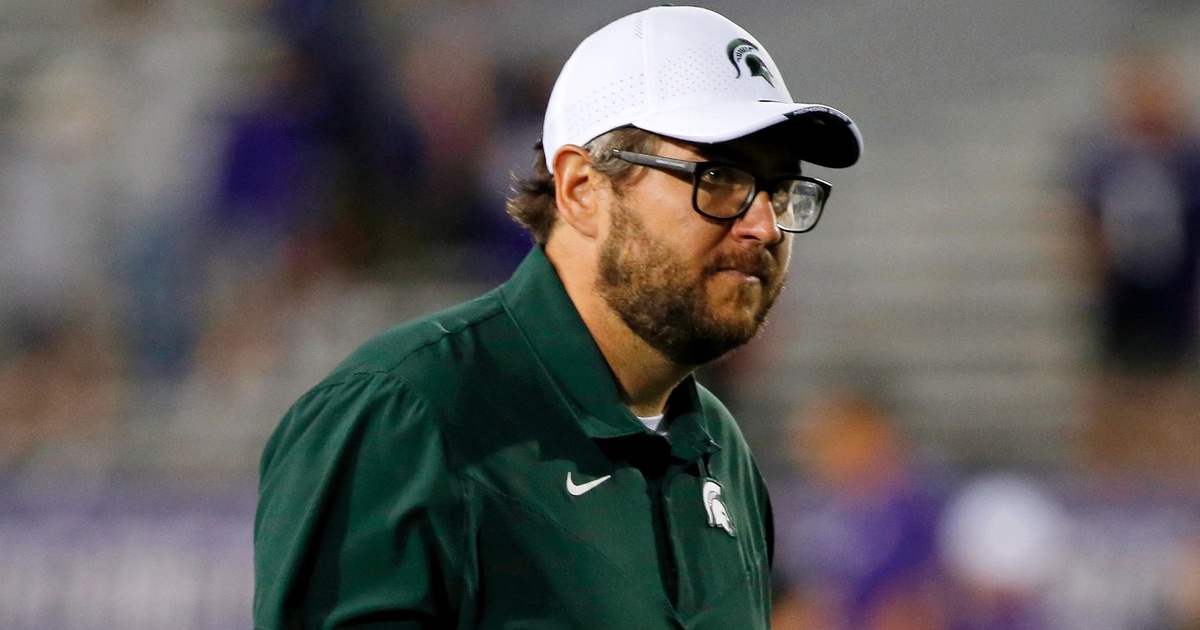 Former Michigan State football running backs coach William Peagler has made the jump to the NFL after one year at Florida.
From the day he stepped foot in East Lansing, former Michigan State football running backs coach William Peagler was tabbed as an up-and-coming name in the coaching world. Peagler was widely regarded for his offensive mindset and how he really dove into his job. That work ethic impressed Mel Tucker who said when he hired him that "he's a multi-talented coach and I think he is a rising star."
The "rising star" label has definitely come true. After a successful 2021 campaign at MSU, Peagler was hired to become the tight ends coach at Florida. He coached under Billy Napier for the 2022 season and is already moving on to bigger and better things.
According to ESPN's Adam Rittenberg, the 37-year-old is being hired by the Arizona Cardinals' new head coach Jonathan Gannon to a role on the defensive staff. While his exact title hasn't been released, heading to the NFL is a great achievement for the former MSU assistant.
After being hired, Peagler wasted no time getting to work. He was instrumental in bringing Kenneth Walker III to East Lansing. He and K9 hit it off quickly and the All-American back often credited part of his success at MSU to Peagler. Other running backs often complimented his hard work and dedication as well. Billy Napier had also praised the work Peagler did at Florida as well.
Before coming to MSU, Peagler spent time coaching with current offensive coordinator Jay Johnson at multiple schools. Peagler came to MSU from Colorado and prior to that had spent time at Louisiana. He worked as a graduate assistant on Georgia's 2017-18 staff. They made the national title game that year before losing to Alabama in overtime.
Peagler got his degree from Clemson. He previously worked there as a student assistant under Tommy Bowden and Dabo Swinney while in school.
Congrats to Peagler and we are rooting for nothing but success at the next level.