Michigan State football: Flashes of bright future shown vs. Nebraska
Finally back in the win column.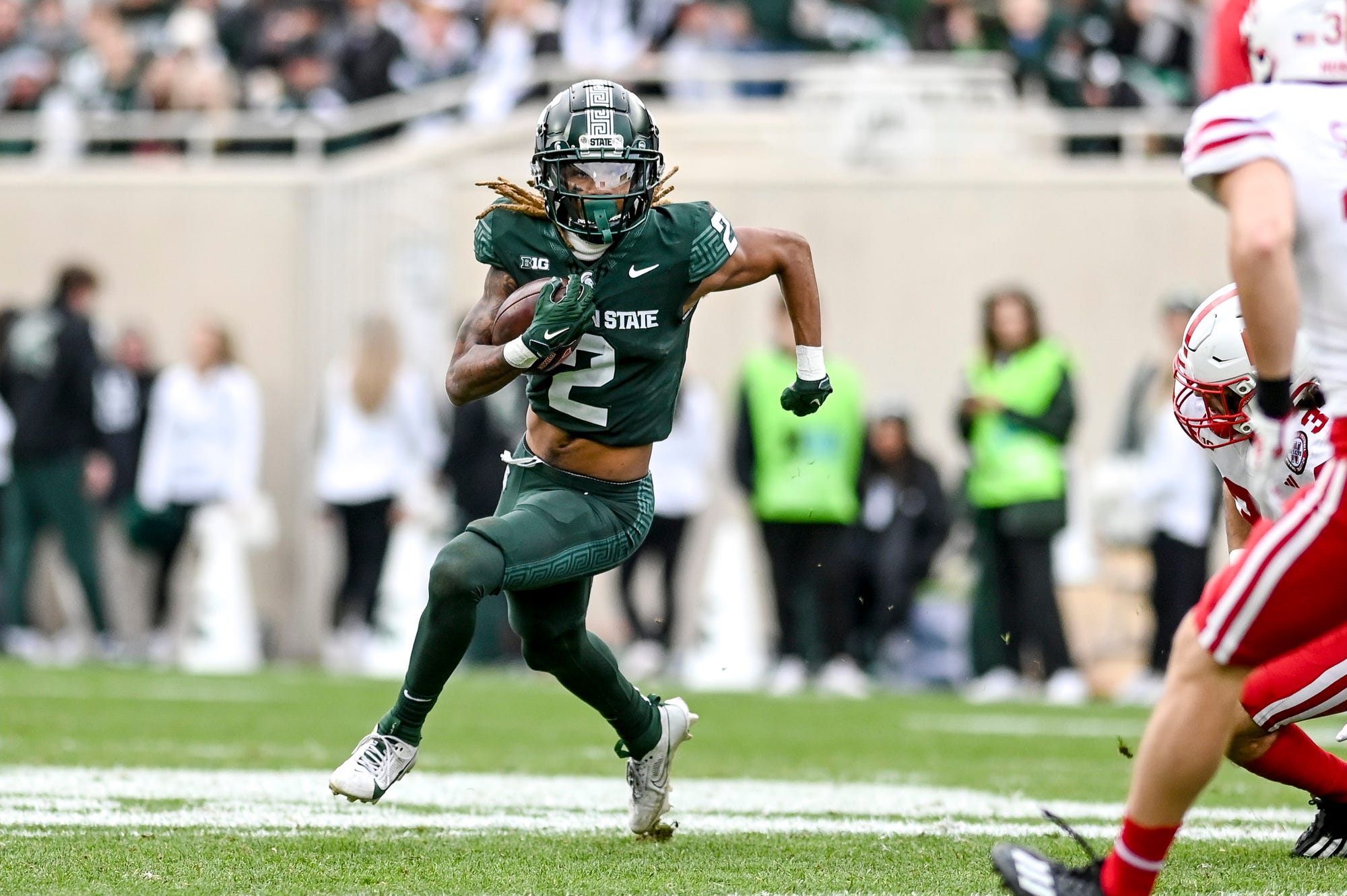 Michigan State football finally got back into the win column for the first time since Week 2, beating Nebraska in Week 10.
Senior Day is usually a happy celebration but this year felt different. Michigan State football was in the middle of a six-game losing streak and it would take a near-perfect effort to beat a suddenly-hot Nebraska team.
Well, it wasn't perfect, but Michigan State played arguably its best game since September, downing the Cornhuskers, 20-17.
And on Senior Day, you'd expect the upperclassmen to steal the show (two veterans did score touchdowns), but it was the younger players who stole the show. They showed that there is promise for the future and rebuild wouldn't be that extensive.
Katin Houser led the way in the win, completing 13-of-20 passes for 165 yards and a touchdown and Jay Johnson didn't exactly help him out. There were multiple play calls that had everyone scratching their heads — a bomb down the field on first down with under four minutes left when you need to be melting clock comes to mind. But the redshirt freshman played a really solid game and made all the throws. He had a couple of mistakes but didn't turn the ball over.
Sam Leavitt, too, was impressive. He only attempted two passes but had a really nice 25-yard touchdown toss to Montorie Foster Jr. that put the game away for the Spartans. Leavitt also showed he can be dangerous with his legs.
Tyrell Henry was one of the young stars who showed out on Saturday as well. He finished with four catches for 54 yards and looked like he could be a future No. 1 target for Houser or Leavitt.
Dillon Tatum, Jaden Mangham, Jordan Hall, Malik Spencer, and Jalen Thompson all starred on defense. They helped lead one of the best defensive efforts of the season, shutting Nebraska down.
The young Spartans proved that there is light at the end of the tunnel. With good coaching, the immediate future could be bright.