Michigan State football hints at all-black uniform debut vs. Michigan
Mixed feelings.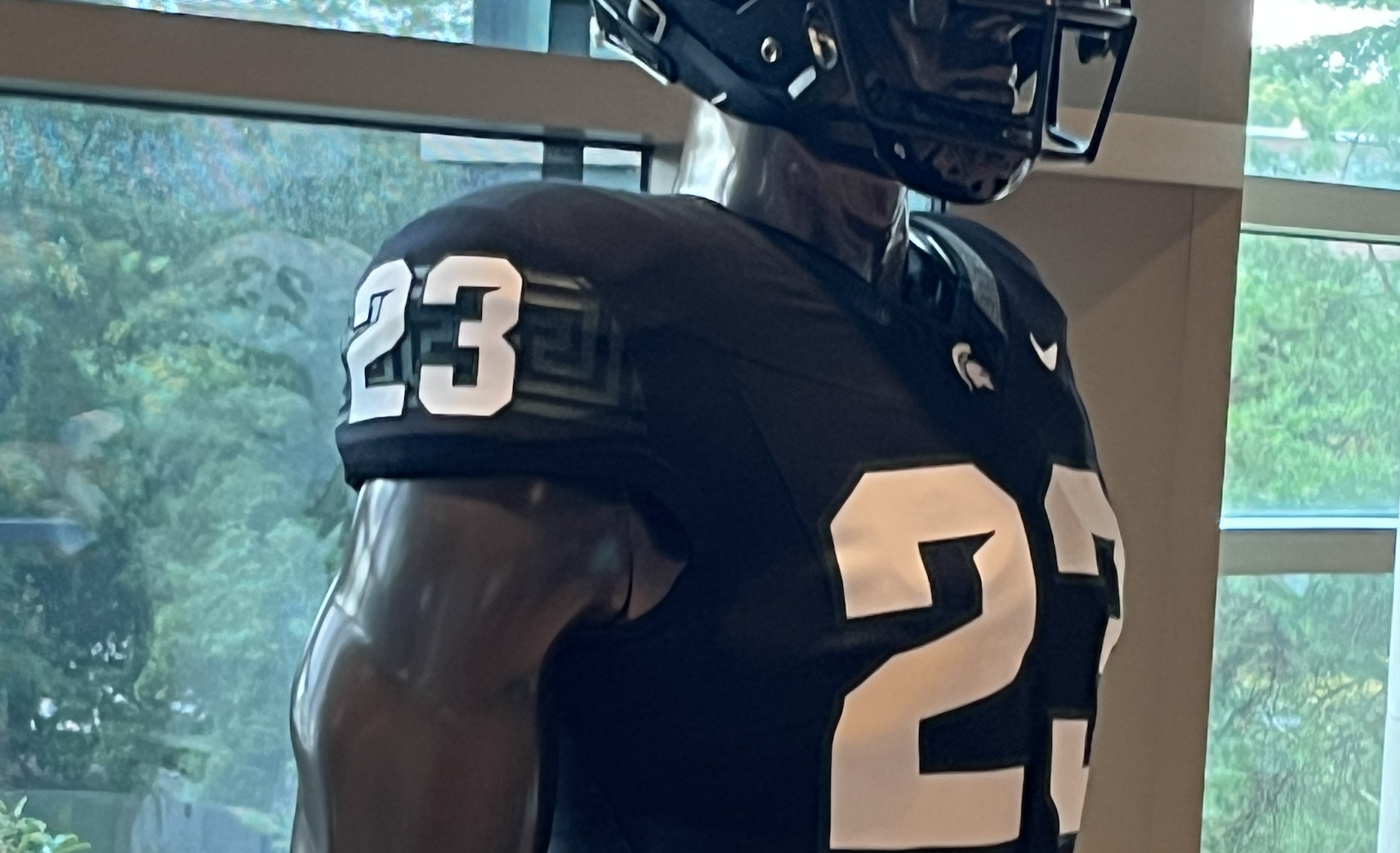 Michigan State football has hinted at a uniform reveal ahead of Saturday's game. It's time for the all-black look.
Just as most of us predicted before the season, Michigan State football will debut its all-black look on Saturday against Michigan.
The Spartans' official Twitter (X) account teased the look on Tuesday evening.
Saturday. pic.twitter.com/e2AMVEfk3j

— Michigan State Football (@MSU_Football) October 17, 2023
While it's just a video of a black Nike show walking up the stairs, it's pretty clear what that means. The Spartans have yet to showcase the new all-black look that had been in the works for years and just revealed back in July, so why not against the No. 2 team in the nation?
I have mixed feelings about this.
One, I would almost rather hold off on debuting these new all-black uniforms until next season when we actually have a new coach and a more stable program. And two, wearing these in a potential loss to Michigan could ruin them for everyone. Heck, if the game is ugly, no one will want to see them again. Or at least they won't be looked at the same way. People get superstitious about uniforms so if Michigan comes in and beats MSU, fans might get a bad taste in their mouths (I'm not convinced about this considering the state of the program).
However, I'm excited to see the players debut the new look against the No. 2 team in the country in a night game. Although the Spartans are just 2-4 and probably staring at another bowl-less season, this is the kind of excitement they need and it can't hurt recruiting either.
Come out in these A+ uniforms and put on a decent show against the No. 2 team in the country and get some people to buy back in.
If nothing else, just use this as the one game that they're worn in this year, and then store them away until a new head coach is roaming the sidelines.