Taylor Lewan trashes Michigan State football in Hate Week video
Not moved.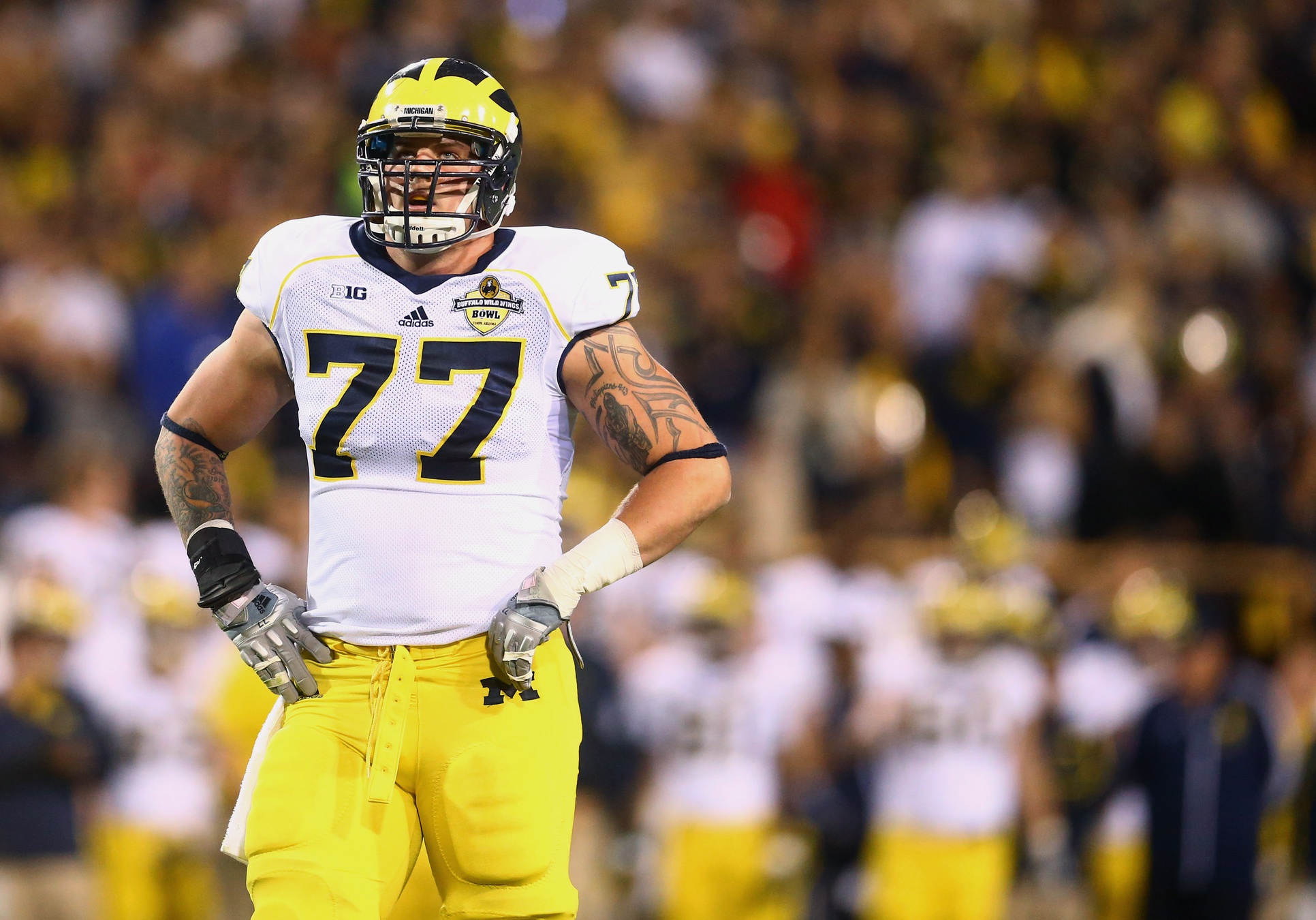 Taylor Lewan posted his usual pre-game video, trashing Michigan State football and it was just as lame as you'd expect.
Once again, Taylor Lewan has thrown together a video for Hate Week. It feels like this happens every year. The former unlikeable Michigan football star turned unlikeable NFL star for the Titans always has something to say about the Michigan-Michigan State football rivalry during Hate Week.
And it's always interesting coming from the guy who claimed, "All I knew at Michigan was failure."
Well, he's right. His teams were bad. Like really bad. Like -48 rushing yards bad. During his time at Michigan, Lewan was 1-3 against Michigan State and yet he sits there and calls the Spartans a "basketball school" as if they didn't snatch his pride while he still played in Ann Arbor.
Lewan was only known for three things in the rivalry: talking trash, being dirty, and losing.
Basically, Lewan just likes to talk trash and that hasn't stopped even though he graduated nine years ago. He posted his usual Hate Week video on Monday night, saying that he stands by calling MSU a basketball school and can't wait for Michigan to drop 50 points on Saturday.
If you know someone who is a Michigan State fan please show them this video.

Go Blue pic.twitter.com/qx3hQn2MYc

— Taylor Lewan (@TaylorLewan77) October 17, 2023
Yes, just as you expected, it was a lame rebuttal to everyone calling him out for being 1-3 vs. Michigan State. He got owned in the comments of his own tweet by Spartan fans and admitted it. Calling MSU a football school despite winning 10-plus games 50 percent of the past decade is just asinine. Sure, Michigan State is currently slumping, but if it hires the right head coach, it's going to get back to contending.
"Basketball schools" don't win 10-plus games every other year (on average over the past decade), spend $95 million on a head coaching contract, get brand-new state of the art facilities, and give the head coach a blank check for assistants.
Nor does a "basketball school" have a recently-fired head football coach with a winning record against his main rival.
But hey, Taylor is going to talk, win or lose. That's the Michigan way.