Michigan State football lands 3-star QB Henry Hasselbeck
Really solid win for Mel Tucker and Co.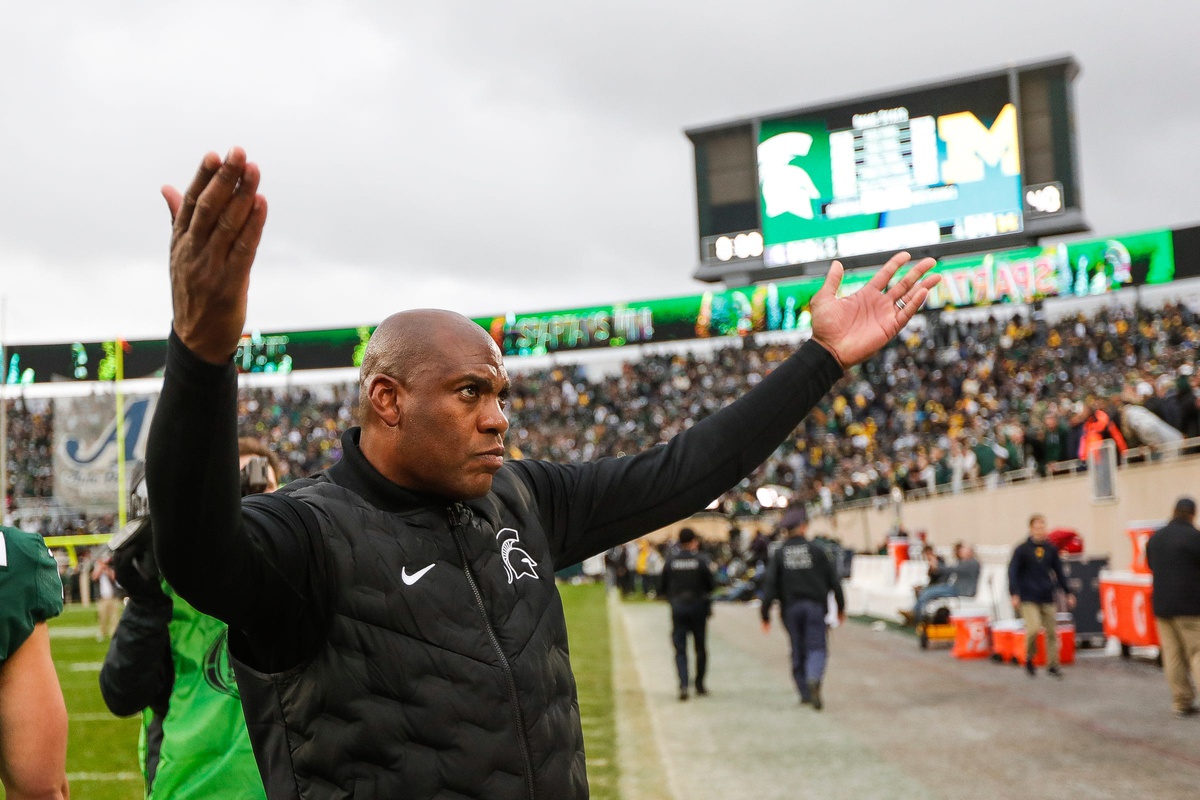 After doing a great job of recruiting him, Michigan State football picked up a commitment from Henry Hasselbeck.
Mel Tucker got his groove back.
June was a big month for Michigan State football recruiting and it ended with a bang as the Spartans landed three-star quarterback Henry Hasselbeck over Boston College.
BREAKING: #MichiganState lands 2024 three-star QB Henry Hasselbeck 🟢⚪️

With the son of 3x NFL pro bowl QB Matt Hasselbeck joining the fold, MSU is up to double-digit commits in the 2024 class.

Hasselbeck will be a valuable recruiter for the Spartans now that he's committed. pic.twitter.com/q23cX9ooEU

— Justin Thind (@JustinThind) July 1, 2023
This one felt like an inevitable win for Tucker and Co. as the momentum was swinging in their direction ever since the Spartans offered. They made a move in his recruitment and seemed to leapfrog Boston College which is where his father, Matt Hasselbeck, played football before ultimately starring in the NFL.
It's really cool to see yet another famous athlete's son attend Michigan State as Antonio Gates' son plays for the Spartans and Barry Sanders' son plays for Tom Izzo.
Hasselbeck was looking to play lacrosse in college but announced on Friday that he would no longer be pursuing that sport and was just focusing on football at the next level. That was the big news of the afternoon and at that point, everyone felt like his commitment to Michigan State football was inevitable.
Now, he's the latest quarterback to commit to Michigan State, joining a room that will have Noah Kim, Katin Houser, and Sam Leavitt next year. That's a really solid room and probably the best it's been in years. When was the last time the quarterback room was this good? It's been quite some time.
This also marks the seventh commitment for Michigan State in the month of June. He joins a class that was knocking on the door of the top 50 nationally before this commitment. Hasselbeck could also be the first of two straight pledges as Justin Denson is announcing his commitment on Saturday.
Will his future receiver join him on July 7? Let's hope Nick Marsh sees this and follows suit.