Michigan State football vs. Maryland: Hopalytics preview
Will the Spartans shake off the Washington loss?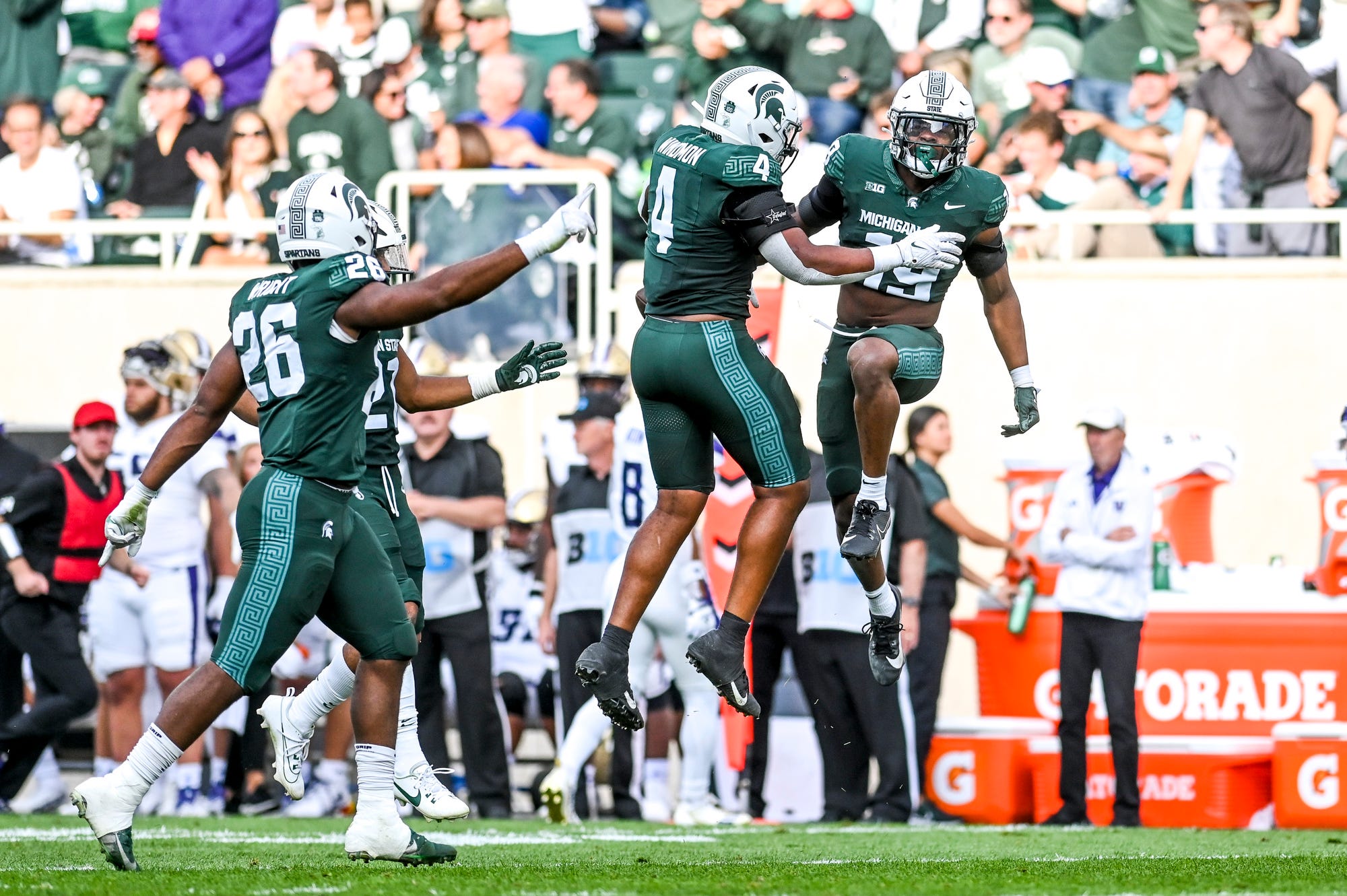 Michigan State football hosts Maryland on Saturday afternoon and here's pretty much everything you need to know.
If you are currently reading this, I'm assuming you're one of the lucky ones who survived Saturday's Michigan State football game against Washington.  After a 41-7 loss at home last weekend, I'm hanging on by a thread this week. Honestly 41-7 makes the game seem even closer than it actually was.
This was a classic Scottie Hazelton defensive performance and I blame the coaching staff and not the players for the unprepared and undisciplined play last week.
It's darkest before the dawn and in case you've forgotten, we have nine more games to play this year. It's amazing how quickly the perception of this program changed over the course of seven days. That said, we will learn who the real 'Spartan Dawgs' are throughout the rest of this year.
On Saturday, MSU hosts Maryland and another high powered passing offense. Tualia Tagovailoa can sling the rock. We absolutely need to right the ship versus Maryland this week or things will get very grim.
Here's what you need to know
Injury report

I might be more anxious for this to drop two hours before kick off than I am the actual game. Any players that were not previously hurt but are coincidentally 'hurt' this week are your portal boys. Can't blame a single one of them. I'll still be rooting for any player who transfers out because of this mess. Anyone who plays after this week will ascend to true SD4L status since they will be the ones playing through the adversity.

Keep choppin'

Mel is gone. If I see the 'keep choppin' sign even once I'm turning the TV off. We need to rid ourselves of the baggage. Since I am HopMan now, a little 'hop-hop' after a mental error would be hilarious. We need to have fun.

Secondary

Tualia Tagovailoa is no Michael Penix but he is still very dangerous. I'm hoping we see some different looks this week because what we saw last week is not going to cut it. I do expect MSU defensive coordinator Scottie Hazelton to put something creative together. It's doubtful he is a part of this staff next year but he is absolutely coaching to keep any job in college football.
Prediction: MSU 14, Maryland 27
Tre Mosely 1 TD
Noah Kim 1 rush TD
1 HopCat burger
Peace and Love,
HopMan