Michigan State football: Picture emerges of an absolutely jacked Nathan Carter
Nathan Carter may or may not be a machine.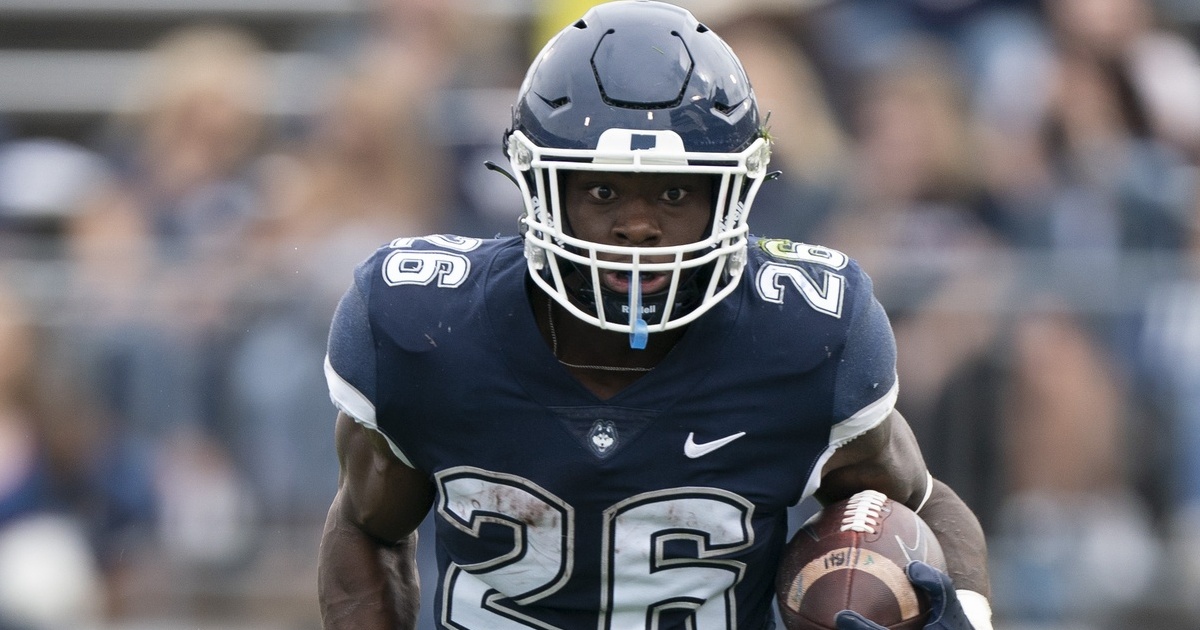 If we're grading Michigan State football recruits and transfers based solely on muscle mass, Nathan Carter gets an A+.
Transfer running backs have had their share of success with Michigan State football in the Mel Tucker era.
First, Kenneth Walker III nearly won the Heisman if it wasn't for an injury suffered at Ohio State and he still took home the Doak Walker Award after rushing for over 1,600 yards in 12 games. Then, Jalen Berger had himself a solid season in 2022 despite running behind a lackluster, inconsistent offensive line.
Fortunately for the Spartans, they're going to keep that success flowing with the addition of UConn transfer Nathan Carter who had a really solid start to his 2022 season before an injury.
Carter had 405 yards on 65 attempts in four games before getting injured and missing the rest of the year. His strong, compact frame helped him break tackles and make life difficult for defenses.
But I don't think anyone realized just how strong and compact his frame truly was.
A recent picture emerged on Twitter of Carter in the Michigan State football workout room, and let me just say it's going to ignite some nightmares for opposing Big Ten defenses.
— Hoggard SZN (@DaddyHoggard) January 21, 2023
I can't tell what's more impressive, the fact that his calves look like a bag of snakes or the fact that his shirt is screaming for help because his arms are about to shred it to pieces.
This dude is built like a truck, and then some.
If you could base expectations solely on muscle mass, I think we would all say that Carter is due for a Heisman Trophy-type season, but unfortunately, that's not how it works. But this should put to rest any doubt about Carter being physically ready for Big Ten play.
The duo of Berger and Carter next season is going to be something special, especially if the offensive line continues to improve.
Sorry for the nightmares, folks.