Michigan State Football: The importance of finishing strong
Finish strong.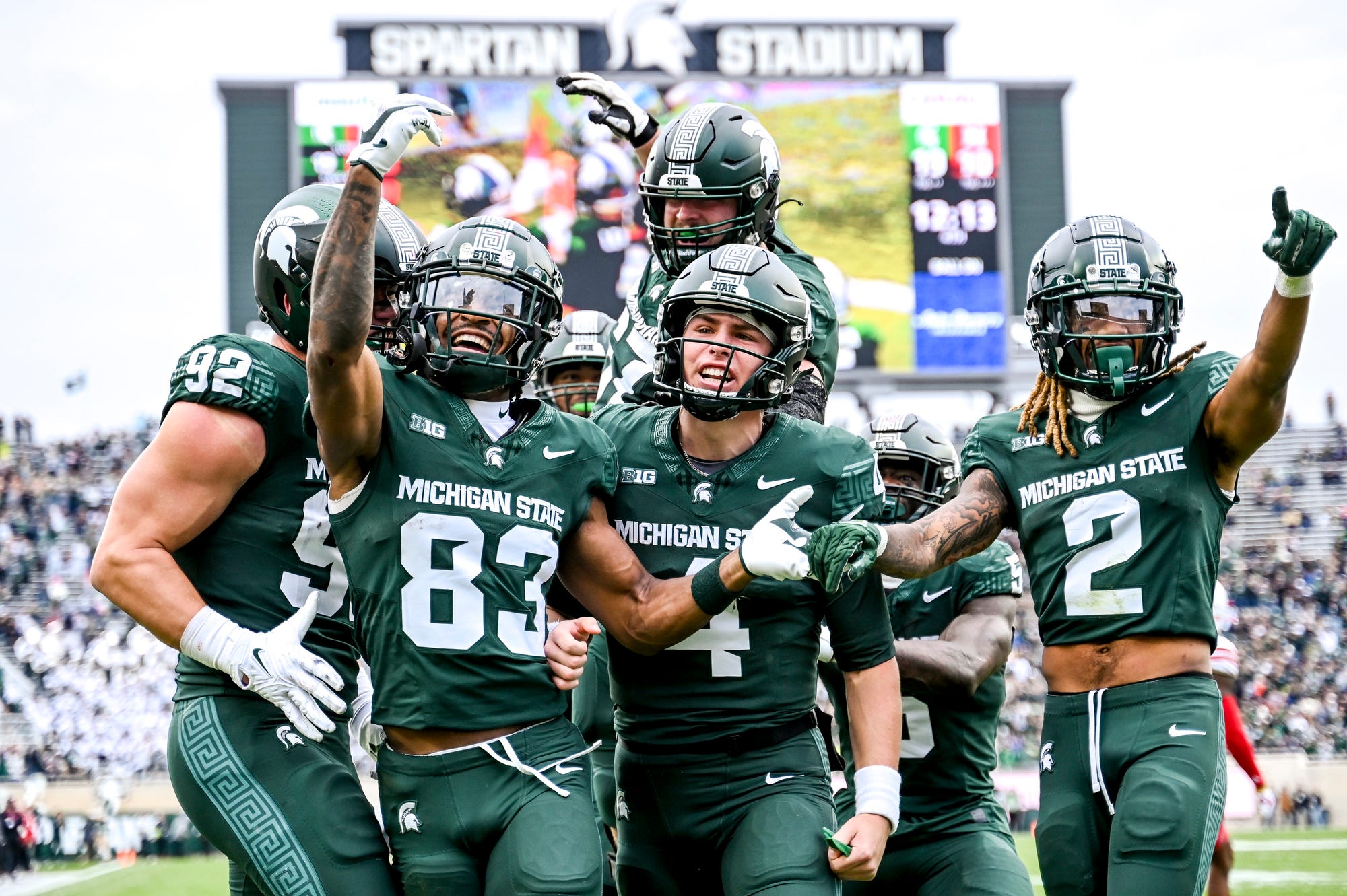 After beating Nebraska to kick off November, Michigan State football needs to finish strong for a number of reasons.
What a relief. Michigan State football picked up its first Big Ten win of the season against Nebraska 20-17. Even though the season feels like it's all but over, I'm so proud to see our team still fighting and playing hard each week. We may not win anything of value this season, but that doesn't mean we can just give up.
We need to finish strong for a variety of reasons, but here are a few of the more important reasons.
1. Momentum heading into next season
Teams and individual players can improve so much during the offseason. In order to get the most out of the offseason, it is important to have some momentum when this season comes to an end. If we can finish the season strong, that can show our players how good they can be. That can give them the extra motivation they need to improve even more during the offseason.
Also, if the team is feeling good about the direction they're heading, that will only cause them to come together even more as a team. Having momentum in the offseason will cause each player to push their teammates and challenge them to become even better. Instead of focusing on their individual development, they're more likely to think about the entire team's development.
2. Strong finish could impress future coach
This may be the most important hire in Michigan State football history. After a stretch of poor seasons, we need to ace this hire this offseason to get our program on the right track again. In order to do that, other coaches have to have an interest in our program. One way to increase interest from other coaches is by winning some games to end the season to show that a turnaround may not take as long as expected in East Lansing. Imagine if we beat Ohio State or Penn State, that would surely raise some eyebrows from some coaches.
Individual players also need to do their best to impress their future head coach. If they intend to stay at Michigan State, this year's game film will play a huge role in the new head coach's evaluation of each player. If they want to be a leader and contributor next year, they need to have quality performances to end this season.
3. Bowl game potential
This may sound unlikely, but Michigan State can still make a bowl game. With only three games left, we do need to win them all to qualify, but crazier things have happened before. What a story this season would be if we were able to pull that off. Next week will be our toughest test on the road at Ohio State. The Buckeyes haven't looked like the No. 1 team in the country at times this year. They even had an extremely slow start against Rutgers this week. If we can catch them off guard maybe we can pull off the upset.
After that is a winnable game against Indiana. Then who knows what happens after that against Penn State. But if we're heading to Detroit 5-6, I would love our chances at winning to get to 6-6. I'm not predicting this to happen, but this is the motivation our team needs to finish strong.
This season may feel like a bust, but there are still plenty of reasons to finish strong. I urge all Spartan fans to try and finish strong as well. Our team deserves our support and if I know our fanbase, I know we'll be there for them these last three weeks.