Harlon Barnett, Tom Izzo share awesome moment after Nebraska win (Video)
Family.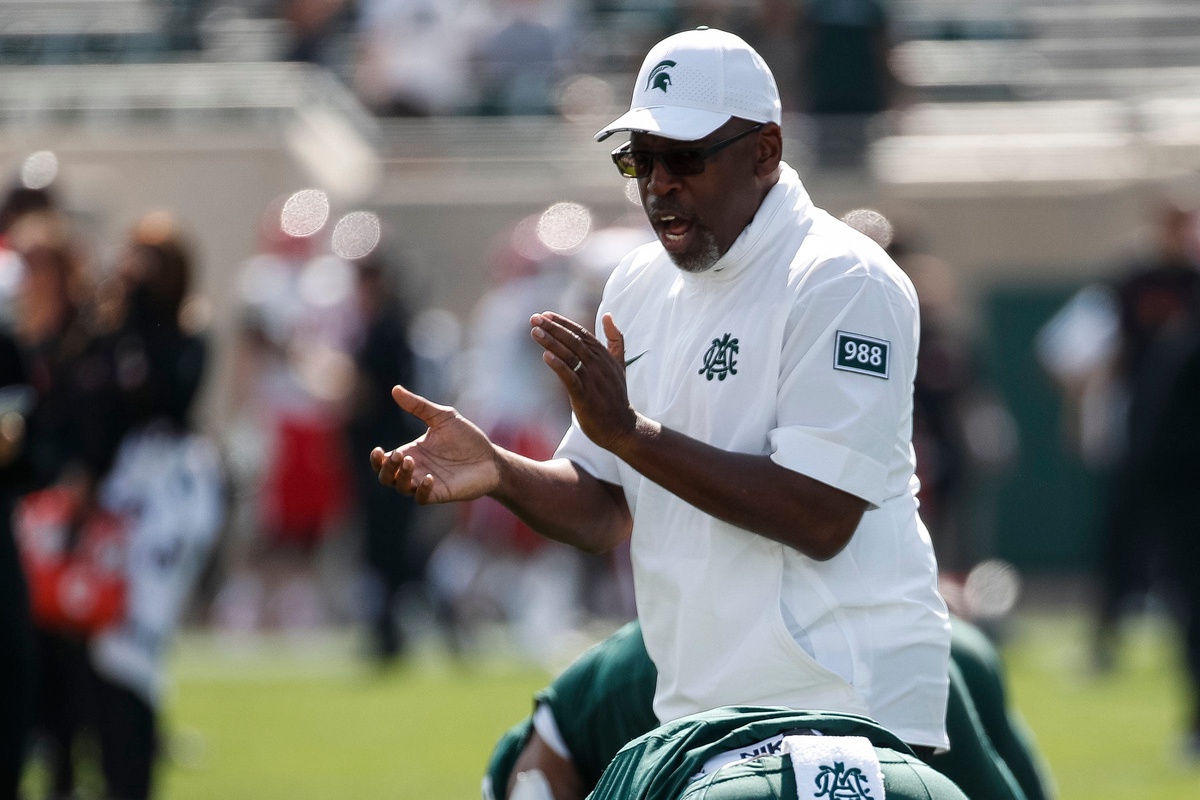 Following Michigan State's win over Nebraska, Tom Izzo found Harlon Barnett and the two shared a cool moment.
Saturday was an emotional day for Harlon Barnett and Michigan State football.
The Spartans picked up their first win since early September, downing Nebraska 20-17 in East Lansing. The win was good for Barnett's first as the interim head coach and it came on Senior Day. That's right, Spartan Stadium is officially closed for the winter and we won't see any action there until the spring when a new coach is in charge.
But for now, everyone is extremely happy for Barnett who, by all accounts, is just a great dude.
Everyone seems to have nothing but good things to say about Barnett and his positive impact has spread across the athletic department. Don't believe me? Just check out this post-game moment between Barnett and Tom Izzo:
Tom Izzo greeted and hugged Harlon Barnett on the field after the Michigan State football coach's first win.

— Brad Galli (@BradGalli) November 5, 2023
Barnett, clearly ecstatic about winning his first game as the head coach of his alma mater, was approached on the field by major football fan and legendary hoops coach Tom Izzo. Barnett grinned from ear to ear and gave Izzo a hug that lifted him off the ground. This was a very Matt Costello-like hug and you could tell that this win meant a ton to both coaches and the university.
Izzo has stated numerous times that he's a massive football fan. He attends all the games and constantly shows his support for the coaches and players. This moment was just further proof that Izzo cares about this school more than anyone.
Plus, he knew how much this win meant to Barnett. He has given his all to the program in a really unfortunate situation and while he's now 1-6 as head coach, that's on Mel Tucker for leaving the program in the way he did. The toll this season has taken on the team has been extensive but Barnett has done a good job of uniting everyone.
You have to be happy for Barnett. Izzo is.