Michigan State football: Wild Urban Meyer report surfaces
Things are getting interesting.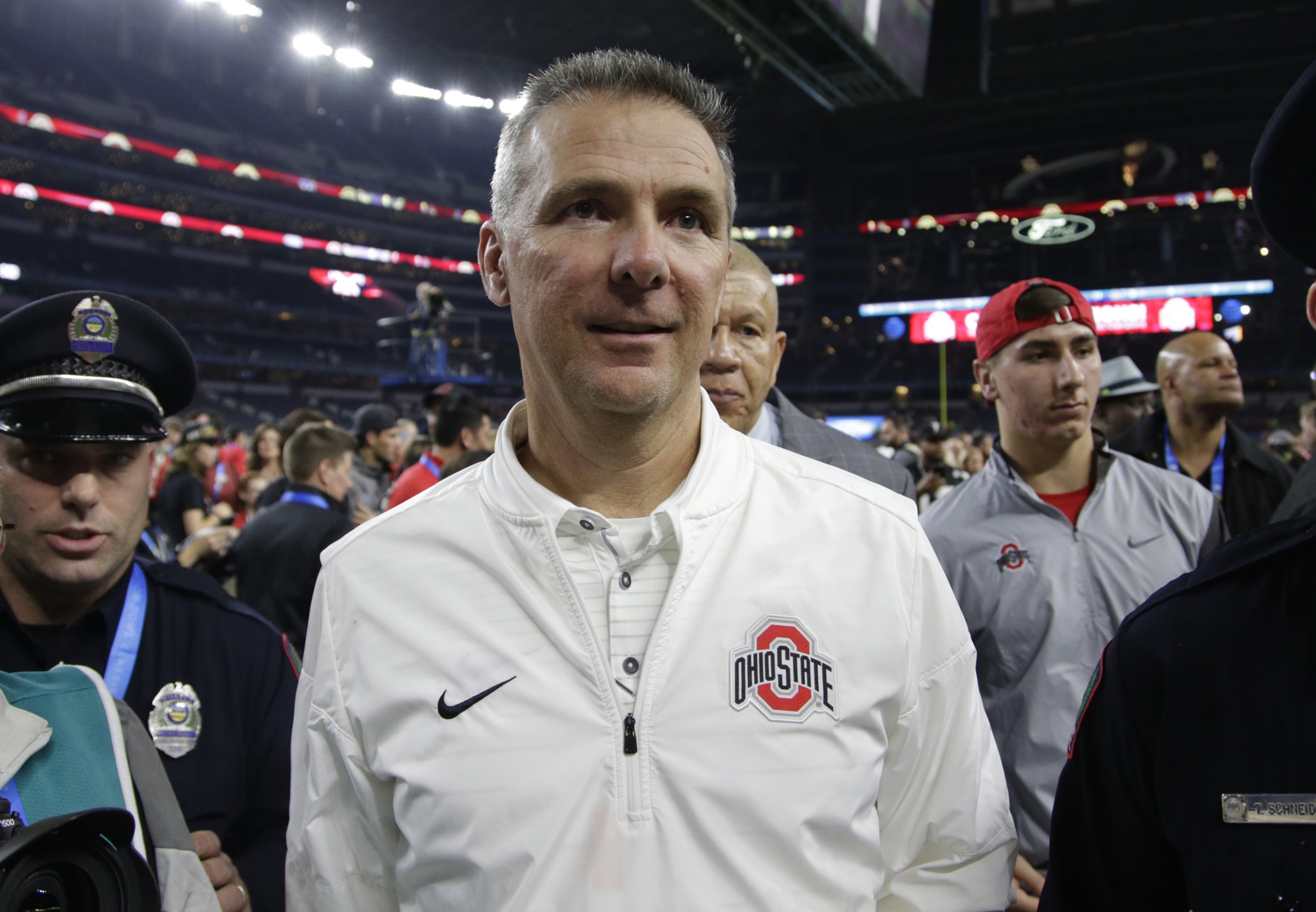 This story has taken more turns than any I've seen in recent memory, but Urban Meyer to Michigan State football may not be dead yet.
Every now and then, there seems to be a story involving Michigan State football that seems to take unlimited twists and turns. A few years ago, it was the Luke Fickell situation in the 2020 coaching search. Now, it's Urban Meyer.
Meyer has come out and said recently that he has 'no interest' in coaching again.
Everyone took that as, "It's over, let's just move on."
Not so fast, according to one report. There is always a number for everyone when it comes to coaching searches. Every single coach has a number that they'd have a hard time saying no to in terms of a contract. It's possible that Michigan State is exploring this number.
According to former Last Chance U coach Jason Brown, who now hosts his own podcast, Meyer is speaking with Michigan State.
.@TheRealCoach_JB – 🚨 Breaking News – Urban Meyer is interviewing on campus at Michigan State University🚨@Darnell_Smith95#TheCoachJBShow #NCAA #UrbanMeyer #MSU pic.twitter.com/3vXL6j6F5t

— The Coach JB Show with Big Smitty (@TheCoachJBShow) October 19, 2023
I already know what everyone is thinking: "He already said he wasn't interested, move on. You're beating a dead horse."
I get it. I, too, thought this whole situation was dead. But I would be doing everyone a disservice if I didn't report what was out there. And if this were from some random podcast, I would completely blow it off. But it's not. It's from Jason Brown who seems to be a fairly well-connected former coach. He has connections in the coaching world and he was speaking to a source on the phone while on his podcast.
Brown predicted weeks ago that Meyer would be Michigan State's next head coach and he said that after he spoke to his source, he's confident in saying that it's going to happen.
How much weight should we put in this report? I'd say take everything with a grain of salt right now. But the fact that an outside source who has no bias toward Michigan State is saying that Urban Meyer to Michigan State is possible should make this situation worth keeping an eye on.
We'll keep you updated as yet another wild coaching search unfolds.