Urban Meyer claims he has 'no interest' in coaching again
Tough.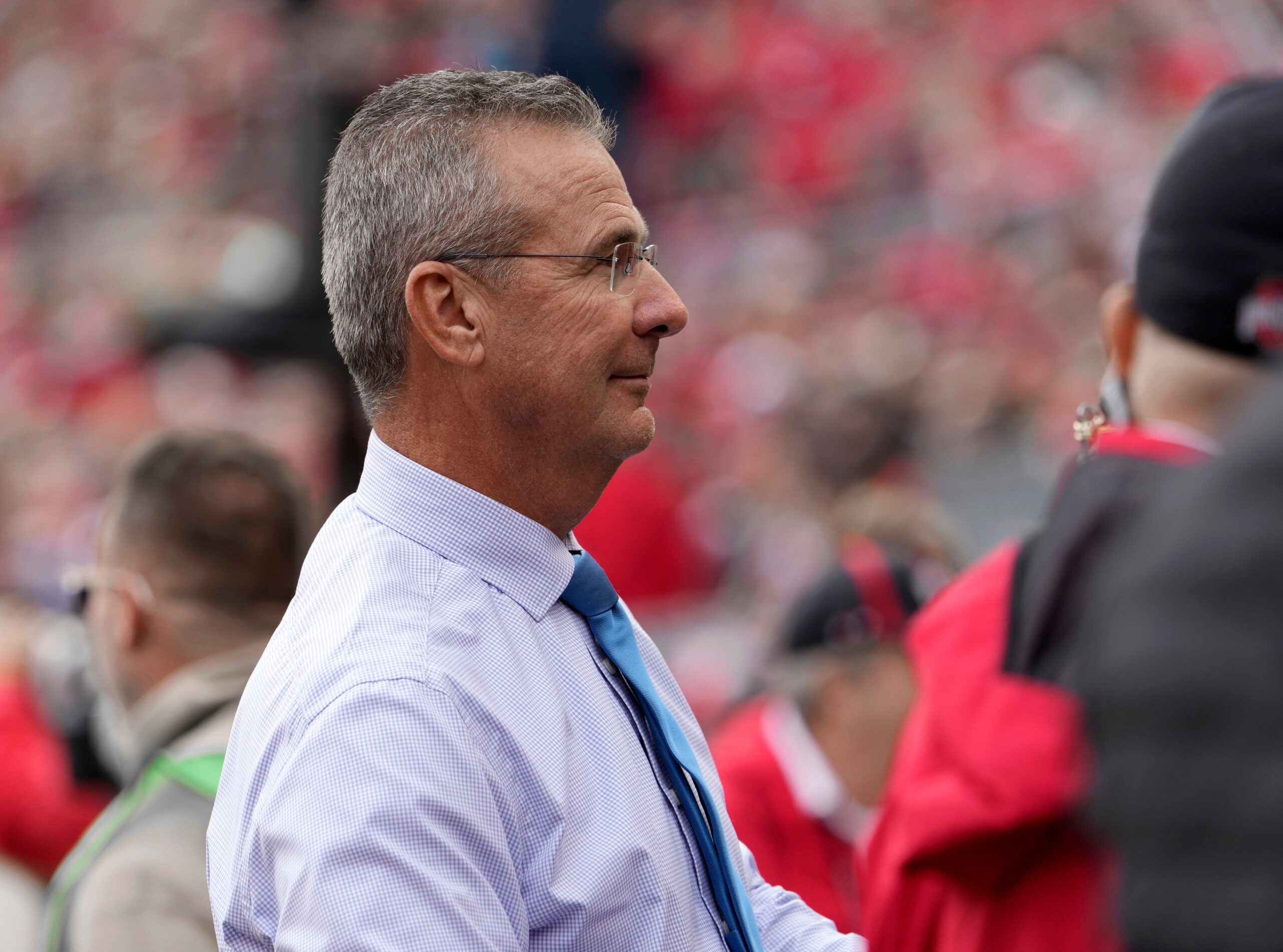 Michigan State football fans probably don't want to hear this, but Urban Meyer claims he has 'no interest' in coaching again.
We are just a few weeks into the coaching search and Michigan State fans have thrown plenty of names out there, including legendary Florida and Ohio State head coach Urban Meyer.
For weeks, I had been hesitant to buy into this talk, but I finally came around and was entertaining the idea of having him lead the program.
Well, all of those hopes and dreams about Urban to Michigan State were crushed (at least for now) on Monday.
According to a story from KnoxNews which was reported on by Kyle Austin of MLive, Meyer told the Knoxville Quarterback Club on Monday during an appearance that he has 'no interest' in returning to coaching.
"I am good," Meyer said, according to the Knoxville News-Sentinel. "I never really took a day off. People, when I say that, they scratch their head. I am like I never took a day off. I had some health stuff go on. I became addicted to sleeping pills. I was just a maniac worker. Now, also, Shelley is like let's go here, let's do this. I have four grandkids. Let's do this. So the first year or so was kind of like, wake up and like I want to go coach a team. But no desire. So no. No desire."
Obviously this isn't what Michigan State fans want to hear, especially me after I wrote an entire column about how I've come around to the idea of hiring Urban Meyer in East Lansing.
But how much stock should we put in this statement from Meyer? He's said similar things before about not wanting the job at Ohio State after he left Florida due to health reasons and we all saw how that turned out. This may be a definitive answer from Meyer to completely shut the door on rumors, but it's hard to buy stock in anything until a coach is officially hired.
In my brain, the Urban to MSU talk was fun for about a week. Of course the day I completely jump on board, he claims 'no interest.'
Thus is the life of a Spartan fan.