Payton Thorne makes interesting comment on Michigan sign-stealing scandal
Payton Thorne has weighed in.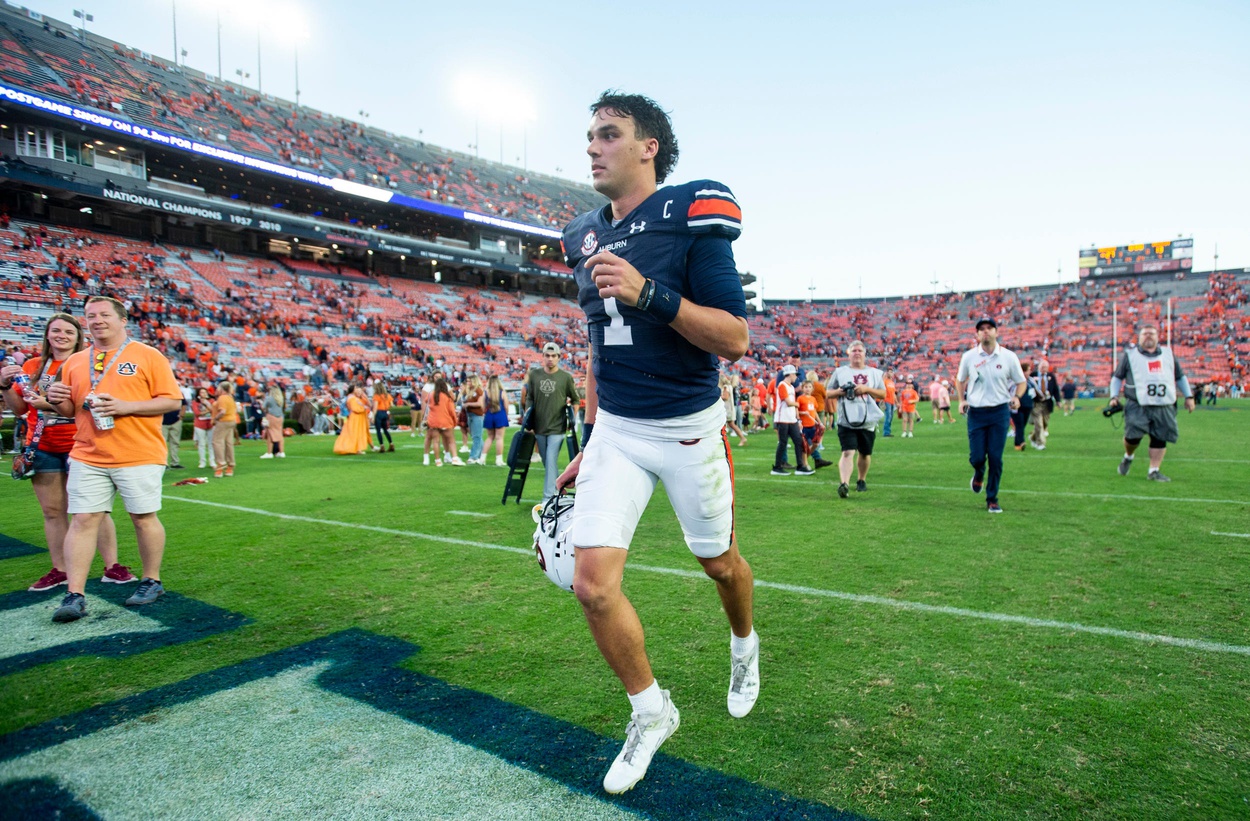 Payton Thorne was asked about the Michigan sign-stealing scandal and he had an interesting answer on Monday.
As we're all fully aware of by now, Michigan's sign-stealing scandal has taken over the headlines. Michigan State is in the midst of arguably its worst season in decades and yet Connor Stalions has taken the pressure off.
It's going to be interesting to hear what former players have to say about all of this, but we actually had one weigh in on the madness on Monday. Payton Thorne started two games against Michigan in his career and went 1-1 before transferring to Auburn this offseason.
But he claims that after he heard about the sign stealing, some things started to make sense.
Former Michigan State QB Payton Thorne is jokingly asked about the Michigan sign-stealing saga: "After I heard that, it is interesting. It makes you think on a couple plays we had where I was scratching my head."

— Nathan King (@NathanKing247) October 30, 2023
Of course, we don't really know the context of his answer as the question was asked in jest, but he did seem to reply truthfully. He did say that after a couple plays that were snuffed out by Michigan, he was left scratching his head.
That could just mean that Michigan blew up a play or two that he thought were going to work to perfection, but it could also mean that some defensive plays were just too good to be organic. Either way, it sounds like Thorne isn't all that surprised by this.
It would be interesting to get Mel Tucker's side of things, but obviously that's not going to happen any time soon. He has other things to worry about.
As for Thorne, he did have some lackluster showings against Michigan in his career, including that surprising two-interception performance in the win in 2021. Maybe he was a little surprised that his throws ended up as picks. Or maybe the only thing Michigan couldn't really stop were jump-balls to Jayden Reed and Kenneth Walker III runs.
Either way, this was an interesting answer from Thorne.