Urban Meyer talks with Michigan State "took a major upturn" in last 48 hours
Love to hear it.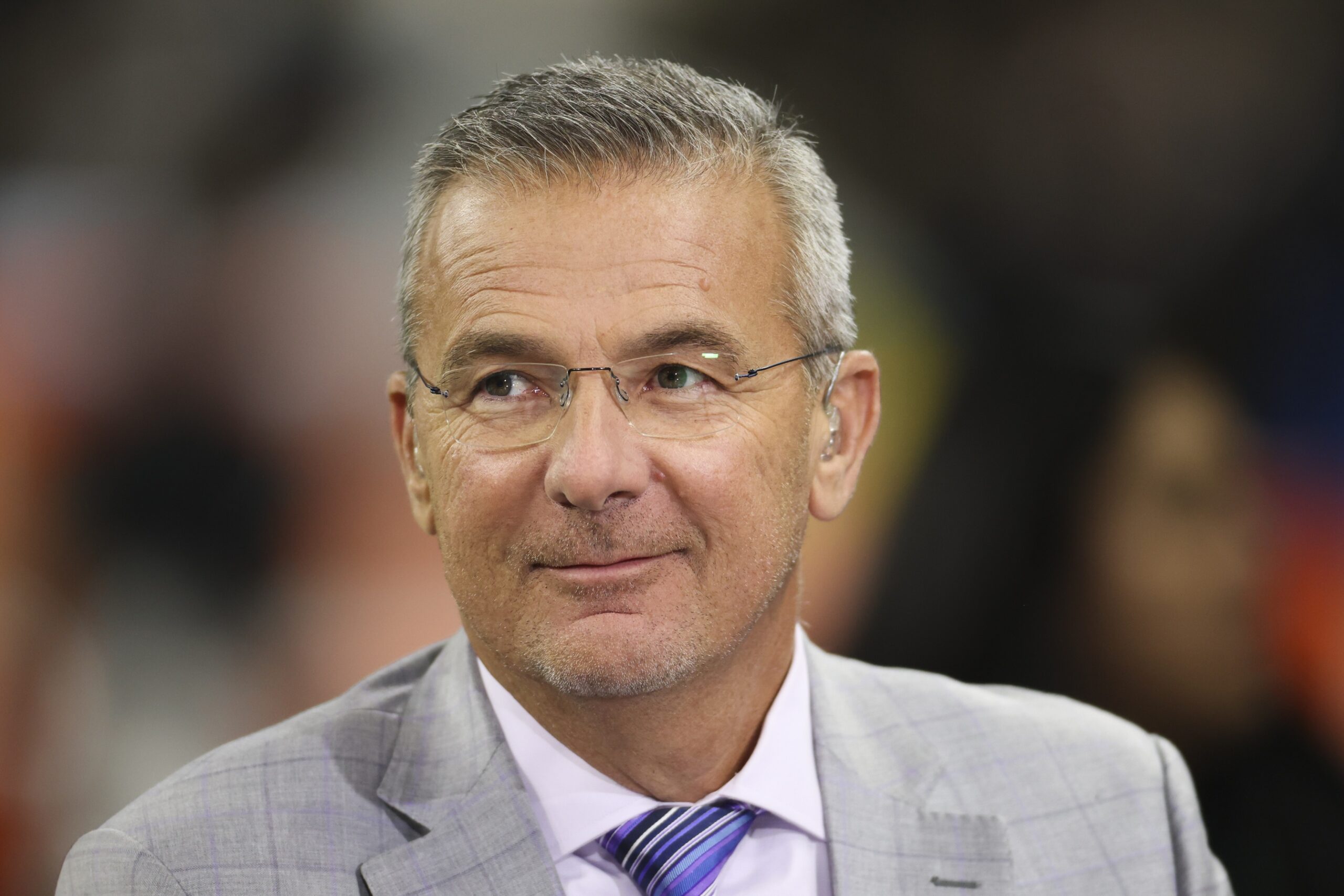 Urban Meyer talks with Michigan State have reportedly taken a "major upturn" in the last 48 hours thanks to Mat Ishbia.
One of the first reporters to break the Urban Meyer "interviewing with MSU" rumors had some interesting comments on Wednesday.
Bernie Fratto, a FOX Sports Radio host, broke the news that Michigan State was speaking in person with Meyer weeks ago, and it was met with plenty of doubt. But since then, his report has looked much more legitimate and after speaking with him personally, I can say that he has plenty of connections and he wouldn't report something just to be first. He reported the Urban interest after getting concrete info.
Now, he's opening up about new developments in Michigan State's reported pursuit of Meyer.
According to his appearance on The Daily Ticket with Jeff Riger, Fratto said that Meyer is interested in the Michigan State job but no one really knows to what degree. He also went on to say that the talks with Michigan State took a major upturn" in the last 48 hours. That seems good.
"It took a major upturn in the last 48 hours."

Fox Sports Radio's @BernieFratto says Michigan State remains hot on the Urban Meyer trail.

Nice job by @riger1984. pic.twitter.com/9fV49nDsYq

— Justin Spiro (@DarkoStateNews) November 1, 2023
Fratto is confident in his reporting and it's because he has legitimate sources. He wouldn't report an "upturn" in the last 48 hours if he wasn't hearing something new. And guys like Justin Spiro and MSU Chief of Propaganda (both very connected Spartan personalities) have heard the same from their sources. They held a Twitter space on Tuesday night to talk about the new developments, even going as far as saying "it's more likely than not" that Urban Meyer is Michigan State's next head coach.
While I'm not going to get everyone's hopes up and say that it's a sure thing, hearing from multiple sources about how good the talks are going seems to be a good sign.
Hopefully Michigan State can get a deal done and lock up its next head coach for five, or so, years.