The importance of a second national title for Tom Izzo
Tom Izzo has been chasing this for two decades.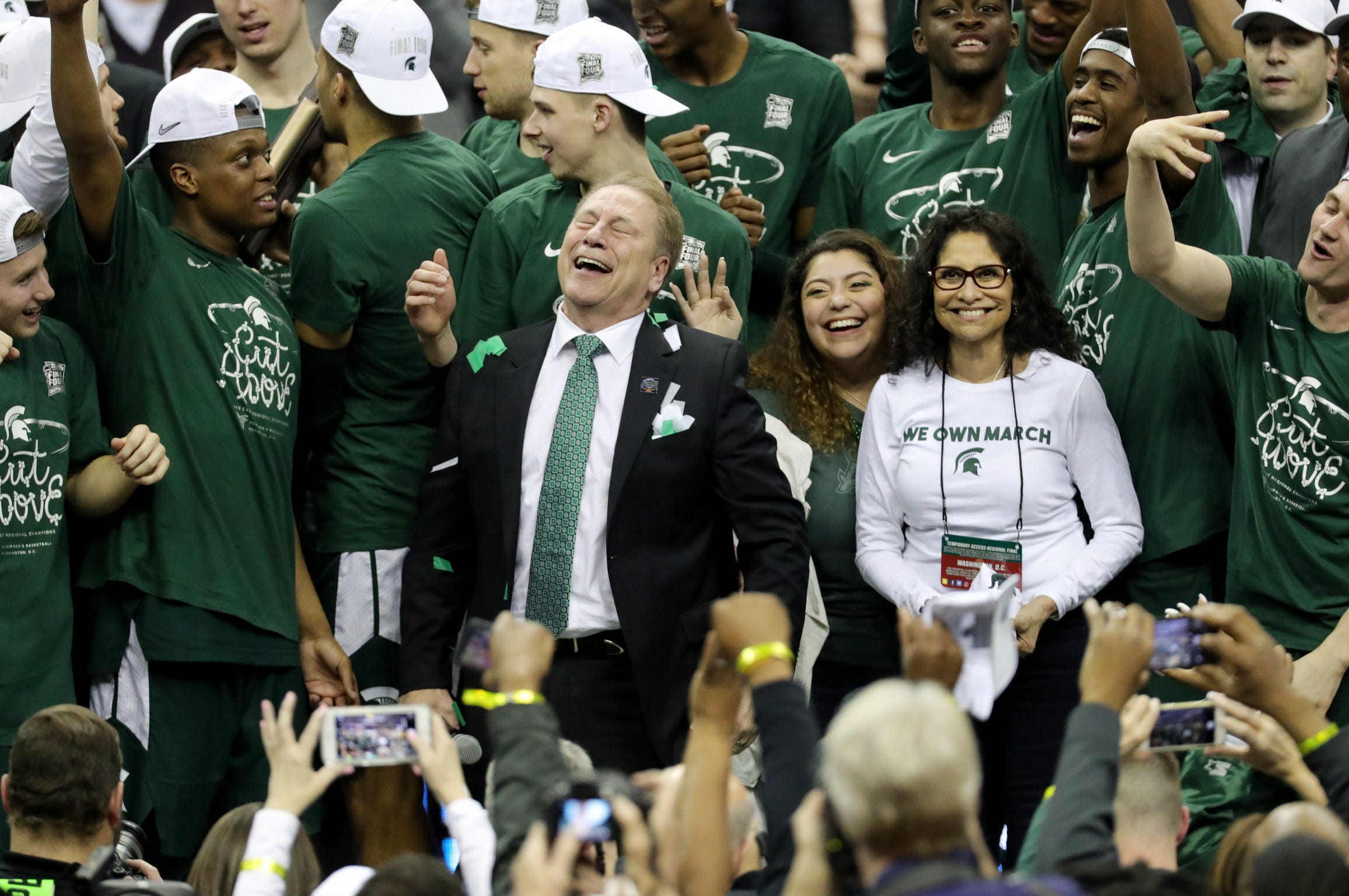 Tom Izzo begins his question for a second national title on Monday. Here's why that's so important for him and the program.
We finally made it, everyone. The first Michigan State basketball game is finally here as the Spartans take on James Madison.
Before we get into the grind of the season, let's take one more look at the biggest goal of the season: winning a national championship.
Tom Izzo has won one national championship in his career, but has been unable to get over the hump a second time. Izzo is already one of the greatest coaches of all time. But to get to the highest tier of coaches, he needs that second national championship.
Here is why it's important for Izzo to capture his second national championship before he retires.
Importance from an individual perspective
There is no denying that Izzo is one of the best coaches of all time. But like I already mentioned, he will not be considered part of the top group of college coaches without a second national championship. Only 15 coaches have won multiple national championship during their career. If Izzo is able to join that short list, that would take his resume to the next level.
The one critique that always seems to come up about Tom Izzo is that he can get you to the Final Four, but can't win it all. Unfortunately, there is some truth to that. He has made eight Final Fours in his career but only cut down the nets once. That's not a good percentage. I, too, have even been critical of this at times. Don't get me wrong, Final Fours are an amazing accomplishment. At some point, however, we need to strive to win it all and not just be happy with making it to another national semifinal.
Hey, 2000 was a long time ago. I was barely alive for that championship and a lot of Spartan fans weren't even born yet. Some could argue that Izzo's one title was a fluke since he hasn't been able to accomplish it again. So for Izzo to be able to shut all the haters up, he needs to win that second national championship.
Importance from a program perspective
Now looking at it from our program's perspective, another national championship is even more important. Do any of you want to be considered a true blue blood in college basketball? I'm talking on the level of Duke, North Carolina, Kansas, and Kentucky. When it comes to blue blood status, Michigan State tends to be the first team below those I just mentioned. Surely another national championship would propel us to the same level of those programs.
Now when you look at things from the Big Ten level, we are definitely the top dog in the conference. But there are other teams who could make an argument like Indiana or Purdue. Another national championship, in my opinion, would eliminate any other school from being able to argue they're the best program in the conference.
Finally, let's think about the future of the program. Tom Izzo may say he has a lot of time left in him, but we all know that his time is going to end sooner rather than later. Another national title would do wonders for the stability of the program in the post-Izzo era. Another championship would not only take our already great recruiting to the next level, but it should help recruiting out after Izzo is gone. Today's recruits weren't alive the last time Michigan State won it all. Getting back on top of the college basketball world would do wonders when it comes to recruiting both now and in the future.
Thankfully for us, we have a great chance to win it all this season. We have the mix of elite veterans with talented underclassmen that gives us a great chance to cut the nets in April. If Tom Izzo has taught us anything, it's that we should never doubt him in March.