This quote proves that it'll be tough for Michigan State football to land Lance Leipold
It's going to take a major persuasion.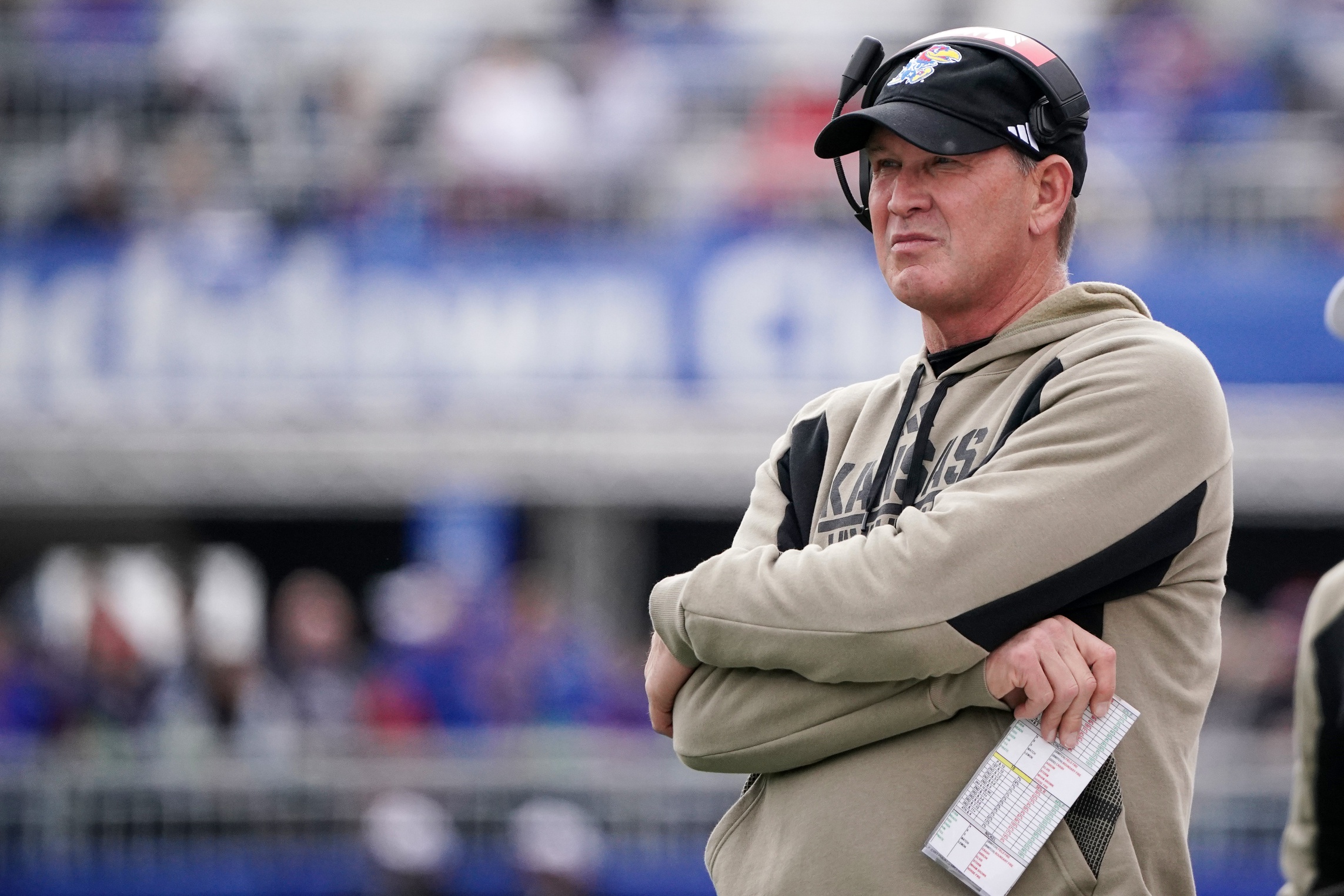 Lance Leipold spoke last week about being a coaching candidate for Michigan State football and others, and it didn't help our chances.
Lance Leipold has been mentioned as one of the top Michigan State football coaching candidates throughout this search but landing him may have just gotten even tougher after what he said on his weekly Kansas radio show.
According to Matthew Lounsberry of MSU's SI.com site, Leipold appeared his weekly radio show last week and spoke about being mentioned as a candidate for a number of open coaching jobs as well as being the subject of a rumor that he interviewed for the Michigan State job. And the quote didn't exactly sound great for Spartan fans.
"This [radio show] is the only interview and that's the way it's going to be," Leipold said. "The one thing that happens this time of year, is there's a lot of speculation and things that are happening that are not accurate. As I've said for a long time, [Kansas athletic director] Travis Goff and Chancellor [Douglas] Girod have treated Kelly and I extremely well and our family. It is our plan and our expectation that we want to be here and this is going to be the last job that we have."
I get it, this is what every head coach is going to say — for the most part. Leipold denied the rumor that he was interviewed by Michigan State and went on to say that he hopes that the Kansas job is the last job he ever has. That seems pretty final to me.
Of course a lot can change from now until the end of the season and money can talk more than people realize, but Leipold saying that he wants Kansas to be the last job he ever has is almost like a dagger to the MSU coaching search's heart.
We have heard coaches like Jake Dickert and Chris Klieman say similar things so you have to take this with a grain of salt. No coach in the history of coaching searches has said "we're listening to all the offers and weighing options" in the middle of a season. If anyone expected Leipold to say that he is keeping his options open, they haven't paid attention to a single coaching search.
Heck, Mel Tucker tweeted that he was "committed" to the rebuild of Colorado while turning down the Michigan State job a day before accepting the position with the Spartans.
If anything, this just made it a little more difficult to negotiate with Leipold because, well, we don't even know if he's willing to.