Urban Meyer has changed his nickname for Michigan which may hint at MSU interest
We're really grasping at anything at this point.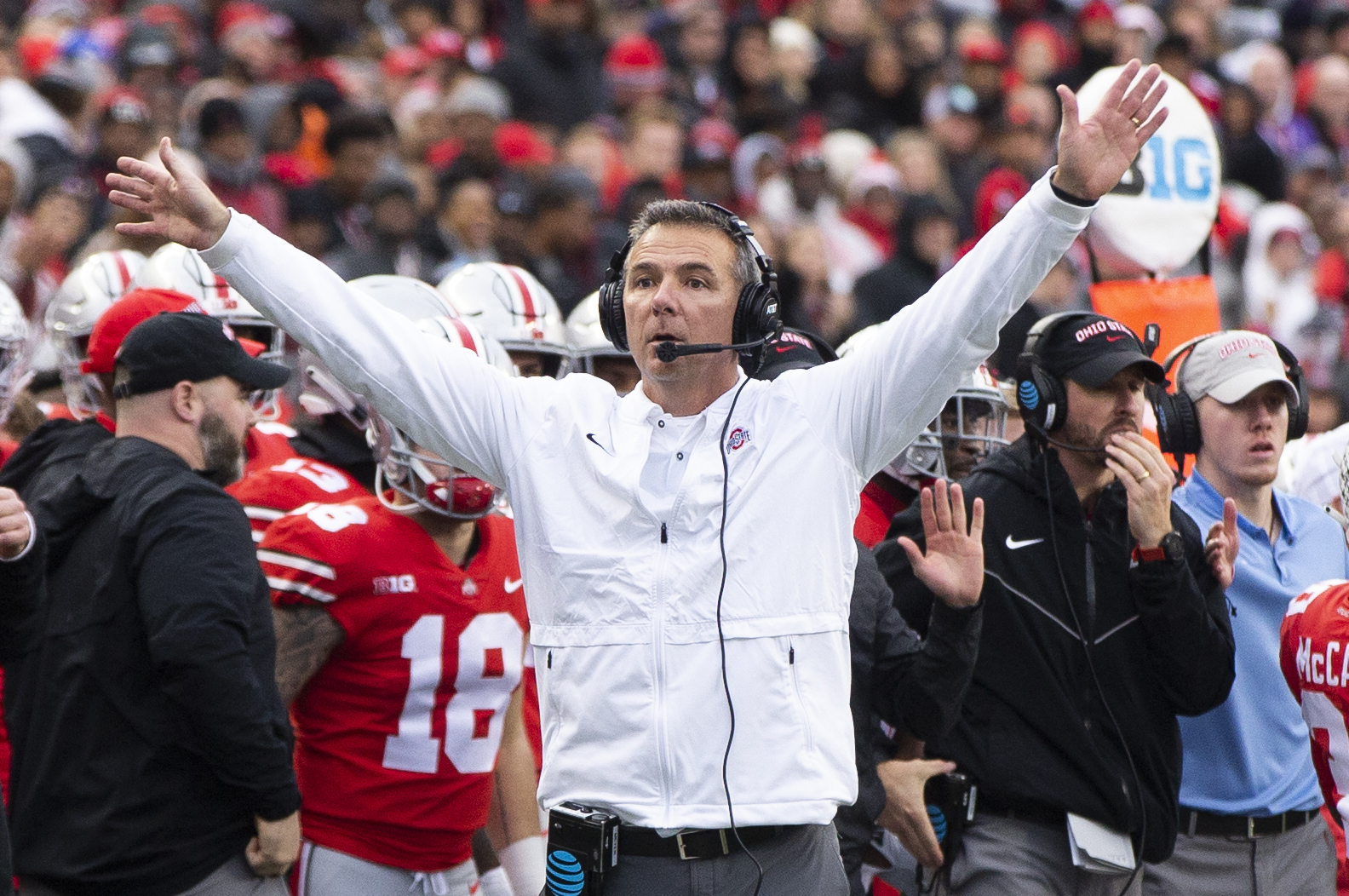 Every single Urban Meyer interview from now until Michigan State hires its next head coach will be dissected heavily.
The #RaiseTheFlag portion of the Michigan State fanbase which has been clamoring for Urban Meyer may have just gotten a little stronger on Wednesday.
According to former Sports Illustrated and FOX Sports journalist Jay Clemons, who also happens to be a Michigan State alum, Urban appeared on the Big Ten Network's 'Big Ten Today' show and had an interesting new nickname for Michigan.
For years, Urban referred to Michigan as "the school up north" which made since because he was an Ohio State coach. But on Wednesday, he may a slight change to the Wolverines' nickname. He reportedly referred to them as "the rival school" on the show.
This interesting change should make @DarkoStateNews' heart soar: For years, Urban Meyer has consistently referred to #Michigan as "The School Up North." But for this week's #BigTenToday, Meyer has reclassified Michigan as "The Rival School." #RaiseTheFlag #MichiganState 🏈 pic.twitter.com/OQCgoUaH2Q

— Jay Clemons (@ByJayClemons) October 25, 2023
Could this be something? Absolutely. Does this slight nickname change mean that he's taking the Michigan State job? No. But it is noteworthy that he decided to change the nickname up now after years of referring to the Wolverines as something else.
Hey, Urban could even be doing this to throw everyone off. He knows that a lot of fans are listening to his every word in interviews and on Big Noon Kickoff. Fans are crazy and he knows this. Maybe he's just having fun with this whole situation. Either way, it seems like this is a pretty noteworthy vocabulary change for the former Ohio State head coach.
Maybe soon he can refer to Michigan as "that school down the road" and get every Michigan State fan believing in his arrival.
We've already heard plenty of speculation about Meyer to Michigan State and the rumors have been swirling. Some have shot these rumors down while others are saying that there's fire behind all the smoke.
I guess we'll find out for sure soon enough.
But this nickname change for Michigan is very interesting.