Michigan State football loses 2 key players to transfer portal
Depth took another hit.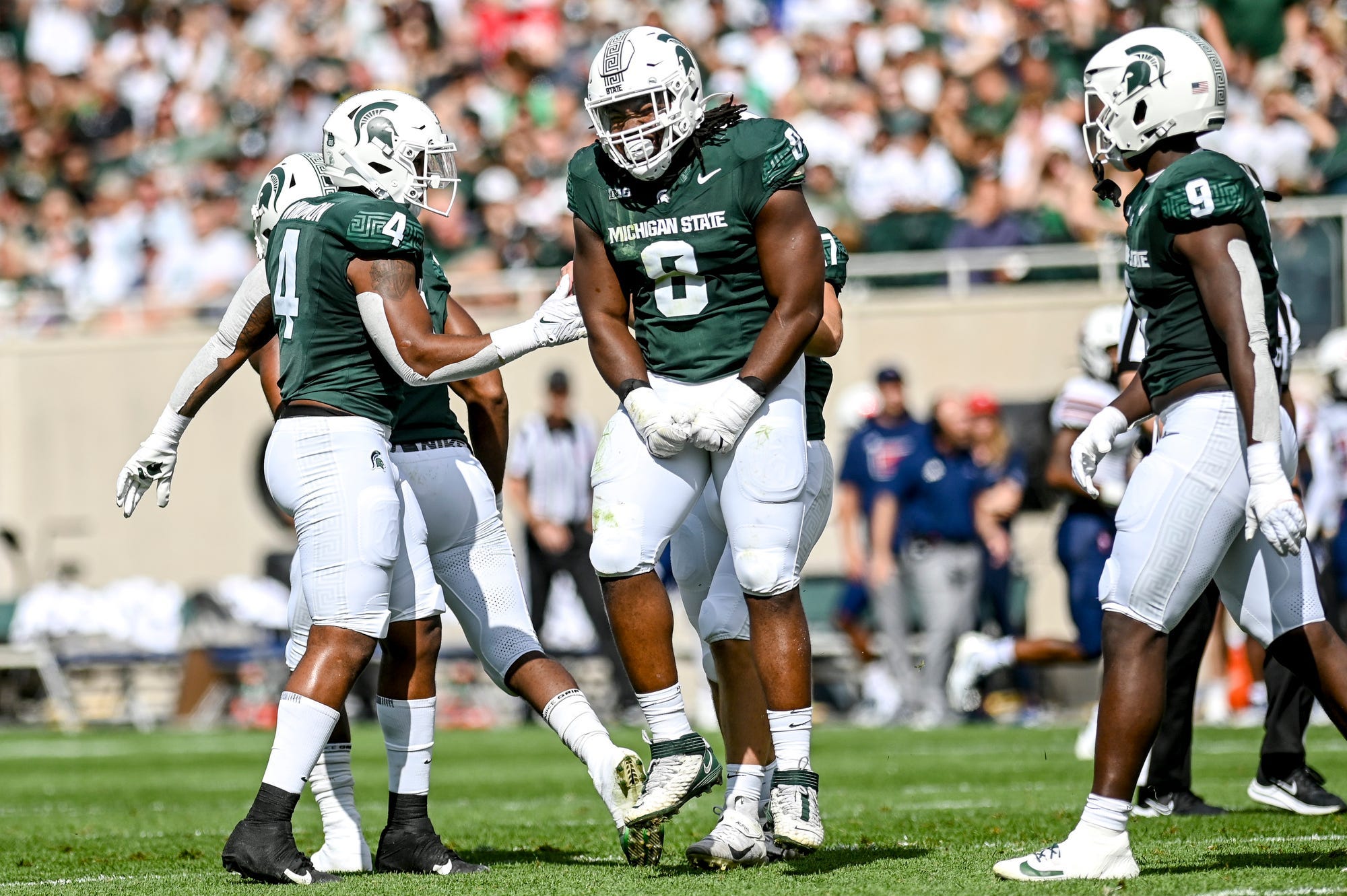 Michigan State football lost a couple of key players to the transfer portal on Tuesday. Depth took another big hit.
Well, who needs depth anyway? On Tuesday, Michigan State football lost two key players to the transfer portal as Simeon Barrow and Keyshawn Blackstock officially announced their departures.
Barrow's departure doesn't come as a huge shock as Harlon Barnett announced on Monday that the redshirt junior was likely going to sit out the remainder of the year and lean toward entering the portal. Blackstock's departure is a little more surprising given the fact that he just transferred in this past offseason from the JUCO ranks and was supposed to be a major contributor on the offensive line.
Unfortunately, that just wasn't the case.
Barrow, on the other hand, had the look of an All-Big Ten defensive lineman with NFL aspirations. He was coming off a 40-tackle, nine-tackle-for-loss, four-sack season in 2022 and everyone expected him to become a star. His 2023 season got off to a bit of a slow start as he had 19 tackles, 2.5 tackles for loss, and 1.5 sacks through seven games. Barrow would be the first to tell you that this was a disappointing season for him.
But he was still a starter on that defensive line and his departure means that someone else will need to step up.
As for Blackstock, he wasn't a starter, but provided much-needed depth. Chris Kapilovic's offensive line has been a major disappointment this season and I think everyone wanted to see Blackstock become a star like he was at the JUCO level but it just didn't happen. So, after months of being a Spartan, he'll be moving on to a program that will utilize him more.
While I have no doubt that the next coach will utilize the transfer portal and make up for these losses, they still hurt. I, along with most Spartan fans, had high hopes for both of these guys in 2023.