Coen Carr put on a show at the Iverson Classic
This dude is going to be fun.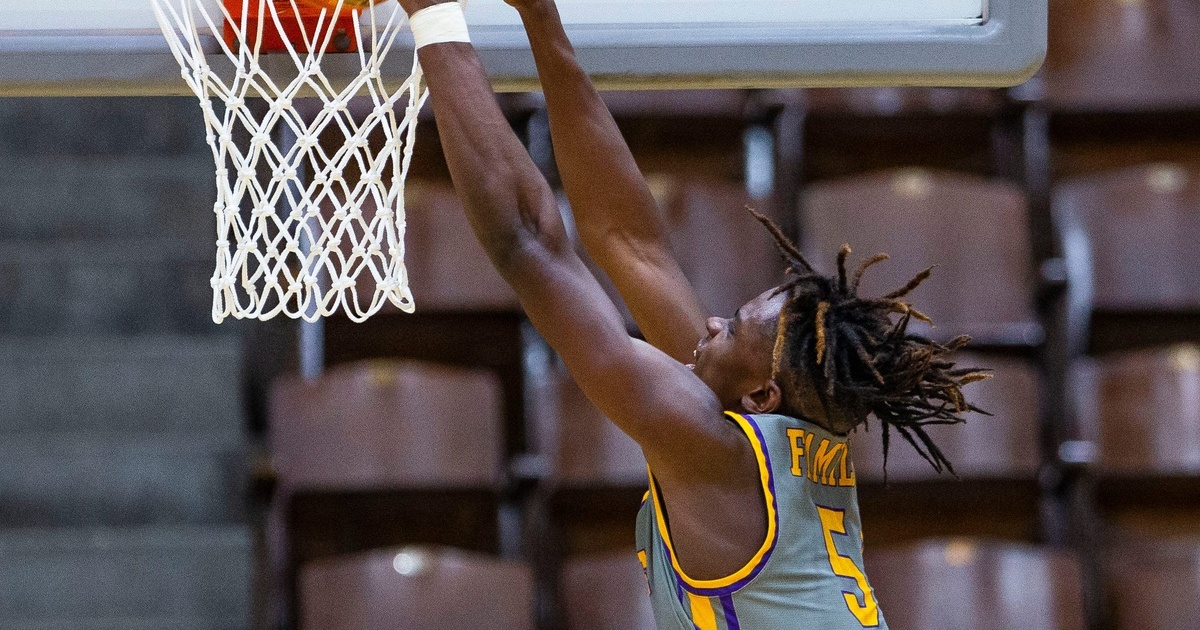 Michigan State signee Coen Carr put on one heck of a show at the 2023 Iverson Classic on Saturday. Check out some of his highlights.
Everyone talks about the McDonald's All-American Game but the Iverson Classic often falls through the cracks even though it boasts some of the nation's top talent. One of the talented players partaking in the annual event was Michigan State basketball signee Coen Carr.
The incoming freshman was selected along with fellow signee Xavier Booker to represent Michigan State at the event, and Carr did not disappoint.
While Sunday was a tough day for Michigan State fans, DK reminded us all on Twitter that there are brighter days ahead. Carr is going to make Spartan fans very happy soon enough.
For those sad about the Coleman news it's a good reminder that Coen Carr had 19 and 7 playing amongst some of the best freshmen in the country. Huge impact guy who will contribute day one to a roster that is loaded with guard talent. In Izzo we trust.pic.twitter.com/oxq52Gjd7F

— DK (@SpartanHoops_DK) April 30, 2023
Carr finished with 19 points and seven rebounds at the event and had a number of impressive dunks that CBS Sports highlighted throughout the game.
ANOTHER @Coencarr2 slam ?

Stand up, @MSU_Basketball ? pic.twitter.com/sCkPmGs68B

— CBS Sports College Basketball ? (@CBSSportsCBB) April 30, 2023
"THEY FELT THAT IN EAST LANSING!" @JonRothstein @MSU_Basketball pic.twitter.com/aNG7fbN3CP

— CBS Sports College Basketball ? (@CBSSportsCBB) April 30, 2023
This is the type of athleticism that fans in East Lansing crave. We've gotten it over the years with the likes of Miles Bridges, Jason Richardson, and Shannon Brown, but it just feels like Carr might be the bounciest of the bunch. There are some who believe he's one of the best athletes the Spartans have had in decades.
Michigan State fans are expecting big things from Carr and this performance at the Iverson Classic among dozens of top prospects should only heighten them.
Carr just got a huge boost in the Rivals recruiting rankings last week, jumping 62 spots all the way from the mid-90s to the 30s, sitting as a borderline five-star. He responded by putting on a show on CBS Sports and wowing fans who may not have seem him play before.
College basketball will be taking notice of Carr and it just feels like he's about to take the nation by storm in 2023-24.