Latest MSU football commitment shows Jaylen Thompson is still locked in
This commitment was good for multiple reasons.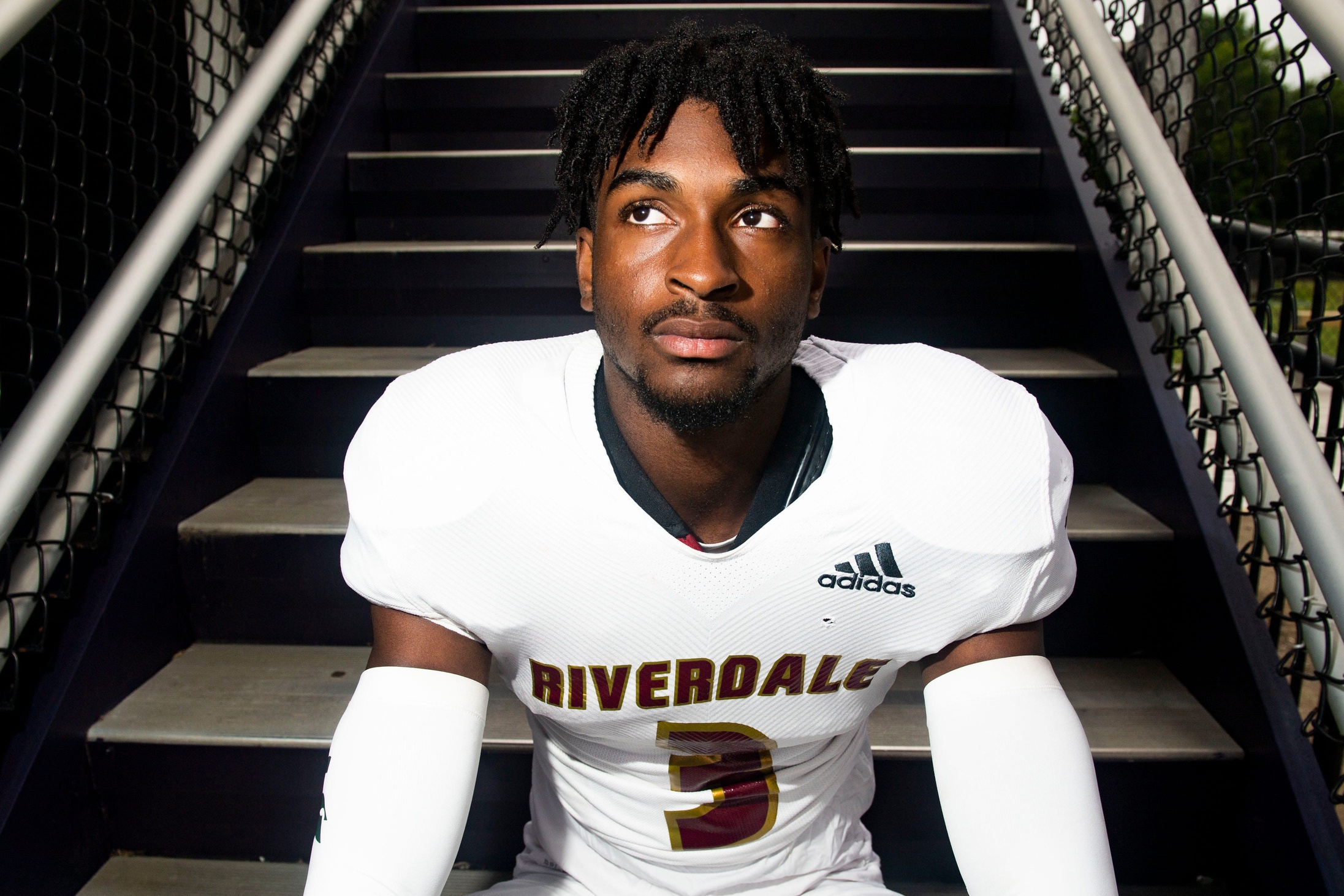 Keshawn Williams committed to MSU football on Wednesday afternoon, proving that Jaylen Thompson is still locked in.
After losing three commitments in the past few weeks following the Mel Tucker firing, MSU football actually added to its 2024 class on Wednesday.
Unranked (three-star per On3) athlete prospect Keshawn Williams committed to Michigan State on Wednesday afternoon, giving the Spartans their first pledge since the summer and stopping the bleeding in the 2024 class.
Committed 🟢⚪️ @RHS_WarriorsFB @RiverdaleHighTN @coachkriesky @TNSelect7V7 @HarlonBarnett pic.twitter.com/OMekD8nEpD

— ✞ ᴋᴇꜱʜᴀᴡɴ ᴡɪʟʟɪᴀᴍꜱ (@Keshawn_615) October 18, 2023
While this doesn't completely make up for the losses of Reggie Powers, Andrew Dennis, and Syair Torrence, it does ease the pain slightly. It also reaffirms that one prospect is still locked in with Michigan State.
Who is that prospect? None other than three-star cornerback Jaylen Thompson.
Why? Well, because Thompson is actually high school teammates with Williams and I doubt that his friend would commit with the knowledge that Jaylen is thinking about decommitting. To me, this proves that Thompson is pretty much 100 percent locked in no matter what. That's the exact kind of recruit you want as part of this class.
Thompson even congratulated his teammate following the commitment announcement.
From the Boro to the EL let's go family 📌 https://t.co/DiAZlJw4kO

— Jaylen Thompson (@JaylenT06) October 18, 2023
Two kids from SEC country will be part of the 2024 class, attempting to ensure that Michigan State doesn't suffer a massive fall-off during this coaching change. You have to give Thompson props for being locked in throughout this whole mess. Even before the season when there were doubts about the future of the program, he stated he was locked in.
Thompson is going to be a fan favorite in East Lansing because of this and his teammate and newest commit Keshawn Williams will, too.
Good for Harlon Barnett and the staff for working hard on getting a commitment during this uncertain time, knowing that there's a good chance they won't be in East Lansing next year. And hats off to Keshawn for trusting Thompson and the current staff enough to commit with the future uncertain.