Michigan State Football: 4-star CB commit Jaylen Thompson shuts down recruitment
This is great news.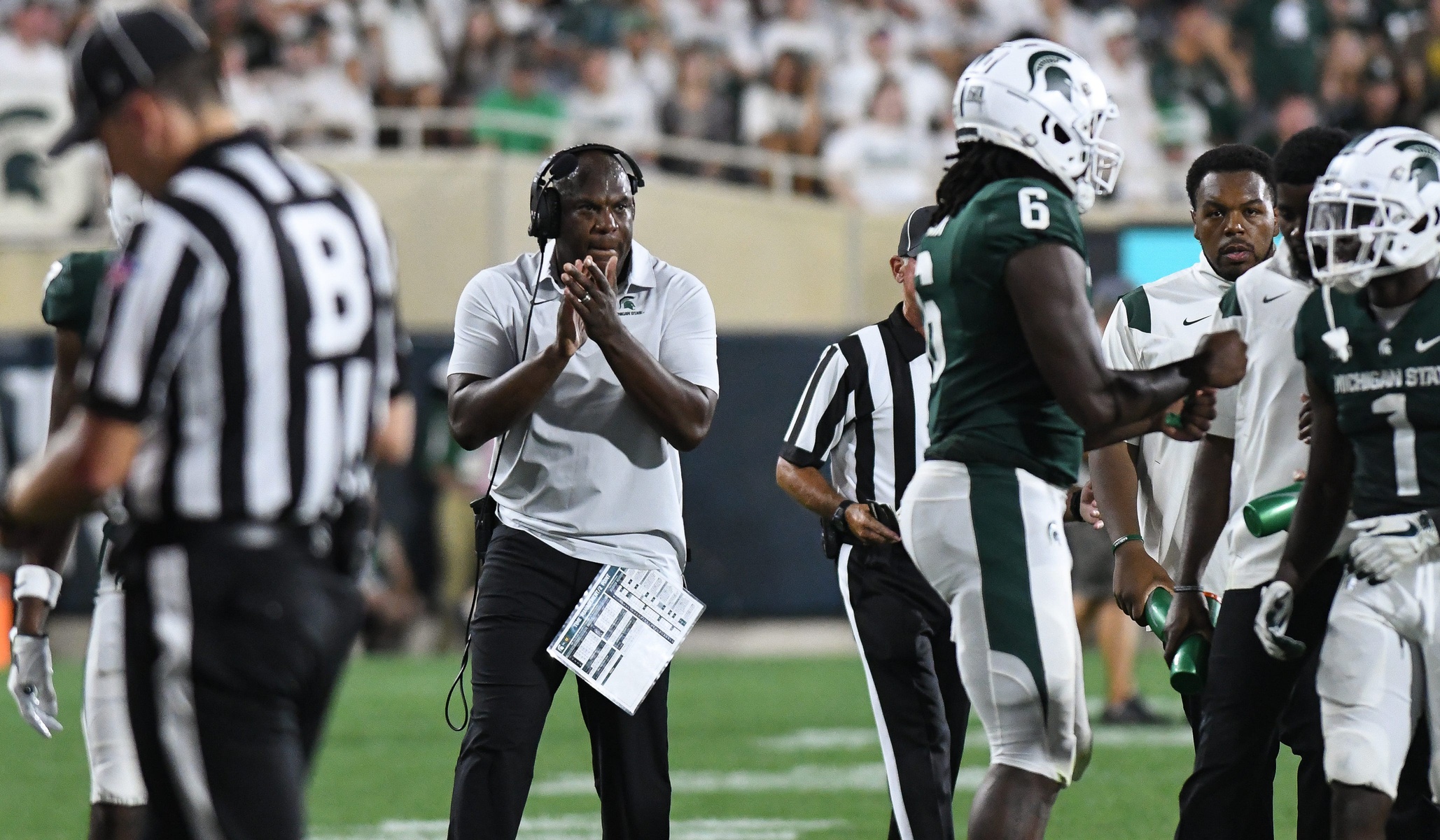 After his official visit to Michigan State football this past weekend, 2024 commit Jaylen Thompson says he's done with other visits.
In college athletics, especially the state that we are currently in, it seems like the word "commitment" isn't always what it seems to be. Just ask Graham Couch what he thinks of the word "commit". He would say players are more issuing a pledge to the school, not actually a commitment. While this seems to be a trend for some athletes, the word commitment to Michigan State football commit Jaylen Thompson seems to mean something.
A few weeks ago, Thompson doubled down on his commitment but there have been some athletes in the past that have done that and then decided to go to another school.
This does not seem like the situation Michigan State is in with Thompson.
According to Spartans Illustrated editor Ryan O'Bleness, Thompson is "done with visits" and he's apparently "locked in" with his decision.
Four-star cornerback commit @JaylenT06's official visit to Michigan State this past weekend only reiterated what he's already known for a long time: MSU is home.

"I'm done with visits (to other schools)," Thompson said. "I'm locked with my decision."https://t.co/ntrzWq8Yez

— Ryan O'Bleness (@ryanobleness) June 5, 2023
This demonstrates when Jaylen says Michigan State is home, he means it. Thompson is one of the first commits for the 2024 class and he is the type of player any football team would like to build around. He not only will have the opportunity to come in and make an impact next year, he can already make an impact through recruiting other players.
Having the assurance of a four-star player is important especially when other highly-recruited players are looking at your school. Thompson can use this as an opportunity to reach out to players that are heavily recruited to come to Michigan State and talk to them about playing together.
Thompson shutting his recruitment down after his official visit is a welcomed sight for all fans. While it is not the new commitment some fans are looking for, having a player basically say I'm not looking anywhere else is a good sign.
We have seen several players commit to a team and take more official visits. That is the football world that we are living in but that doesn't seem to be the case for Jaylen and Michigan State.