Michigan State basketball: Getting to know James Madison
Everything you need to know.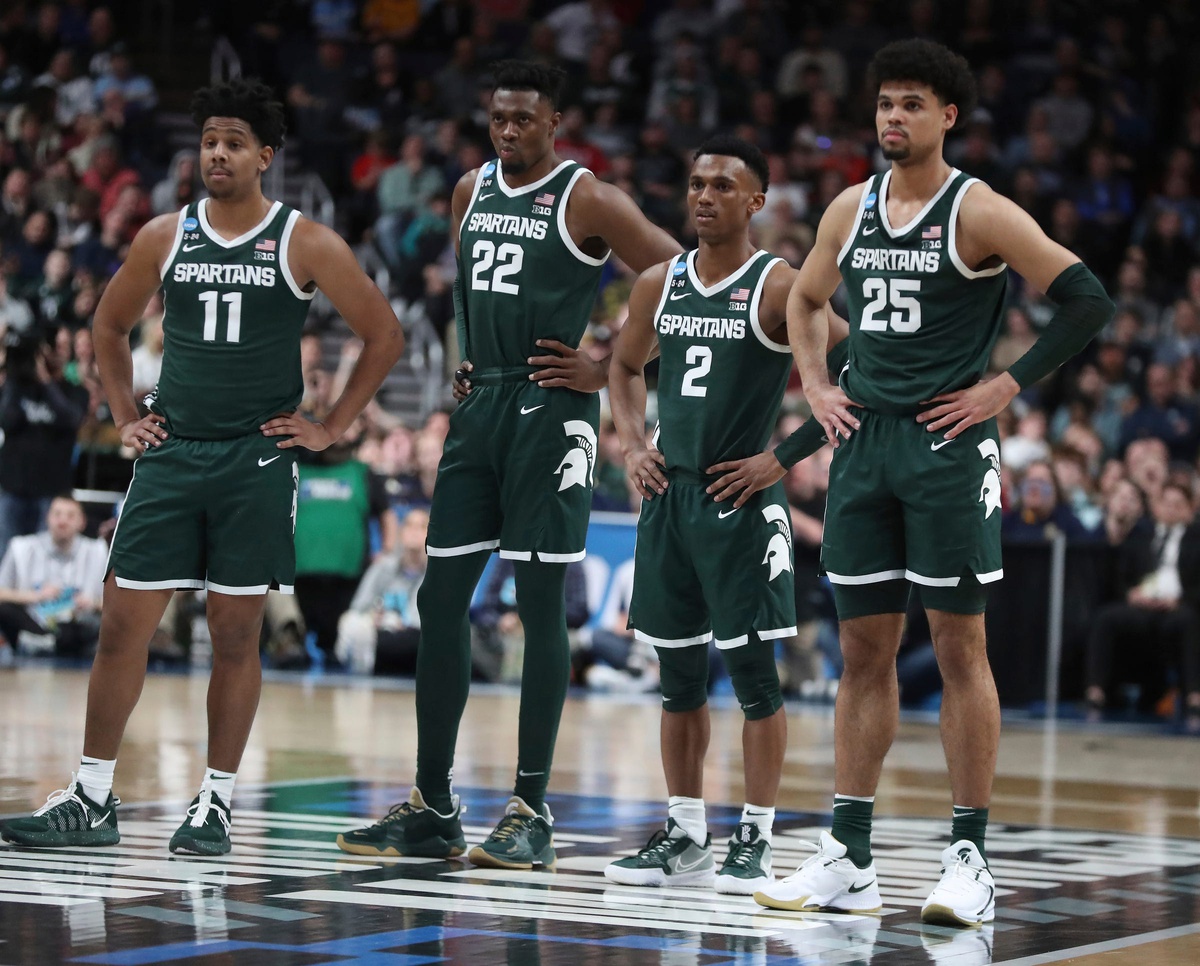 Michigan State basketball opens its 2023-24 season officially on Monday as James Madison comes to East Lansing.
After an agonizing football season, one of the most anticipated Michigan State basketball seasons is finally upon us. As we turn the calendar to November, let's preview Michigan State's first opponent, the James Madison Dukes.
When: Monday, Nov. 6 at 8:30 p.m. ET vs. James Madison Dukes
The first of two Dukes the Spartans will face this season is welcomed to the Breslin Center on Monday evening. The Dukes finished 22-11 (12-6 Sun Belt) last season and faced, at the time, No. 1 North Carolina and No. 3 Virginia. Both games ended in a loss, but stayed close to the Cavaliers, eventually losing by five points. The Dukes finished the 2022-23 season ranked 98th in KenPom.
Optimism is high for the Dukes this season as they are picked to finish first in the Sun Belt. James Madison also received 176 points in the coaches poll. To add to the excitement, the defending Sun Belt Sixth Man of the Year, redshirt junior guard Terrance Edwards Jr., who led the team in scoring last season at 13.3 points and shot 46 percent from deep returns.
The key returners, alongside Edwards Jr., are:
Noah Friedel, G (SR) — 8.7 points, 3.6 rebounds, 1.2 assists
Julien Wooden, F (SR) — 8.4 points, 2.5 rebounds, 0.7 assists
James Madison has to replace three of their top five scorers from last season, so we may see a heavy dose of Edwards Jr. to begin the season.
A few key stats to know about James Madison from last year:
T-18th nationally in scoring, averaging 80.5 points
Top 15 nationally in steals, averaging 9.0 per game
Top 30 nationally in rebounding, averaging 38.1 rebounds per game
I think this is a good first game for Michigan State basketball. James Madison needs to replace a lot, but they return their star in Edwards Jr. and proven players in Freidel and Wooden. The Dukes have a good talent and will provide a test early for our Spartans. I predict a close game through the first 10-12 minutes but, the Spartans' depth, talent, and guard play will prove too much as they pull away early in the second half for a 20-point win to begin the season.
Prediction: Win (1-0)