Michigan State basketball: Wish list for Spartans vs. Southern Indiana
Here's what we all want to see.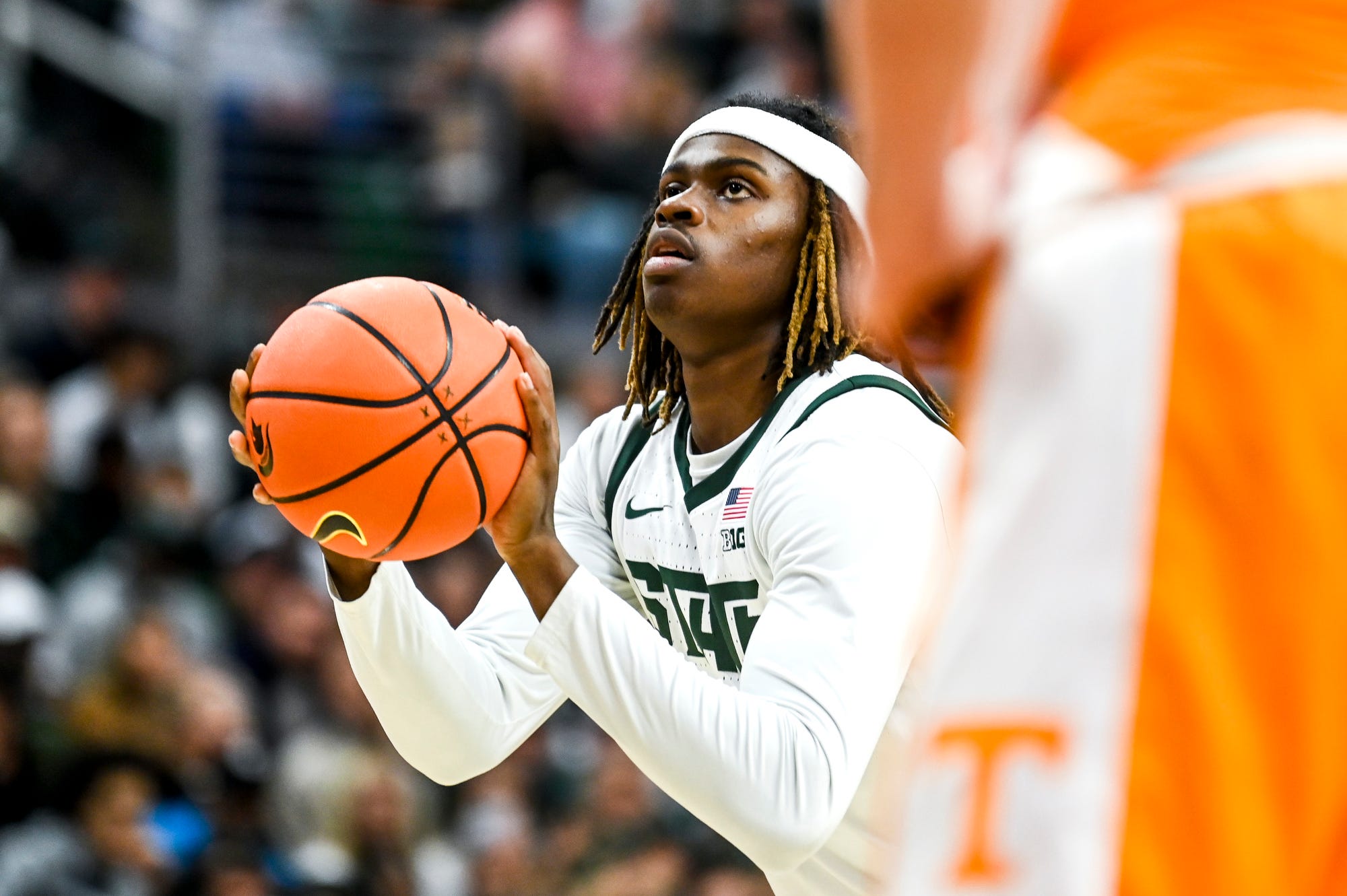 Michigan State basketball will play its second game on Thursday and here's what we all want to see from the Spartans.
To say the start of the Michigan State basketball season didn't go the way that fans wanted would be an understatement. Coming off a loss to James Madison, fans are looking for answers and hoping for a much better performance against Southern Indiana.
After a really bad shooting performance from three, free throws, and lineup questions, this is a game in which fans can get some of their wishes granted.
Wish No. 1: Better 3-point shooting
One of the biggest takeaways from Michigan State's game against James Madison was its poor shooting from deep. This type of shooting performance will probably never happen again this year but one thing fans want to see is a much better performance. Does this mean they have to make even 50 percent of their threes? No, but if they can shoot anywhere between 30-40 percent as a team, that will be a dramatic improvement from the five percent we saw on Monday.
Wish No. 2: Starting lineup change
Leaving the game on Monday, fans were demanding a change and it seems like that's what Tom Izzo hinted at in the post-game presser. While certain upperclassmen did not play well, Coen Carr showed why he was one of the most exciting players coming into this year. He was the second-best player on Monday for the Spartans and the team played very differently when he was on the court.
Not only did Carr play well, but fans are asking to see more of Carson Cooper. Could we see Cooper starting against Southern Indiana? We will see but I do expect him to play more than he did on Monday.
Lastly, fans are asking for more time from Xavier Booker and I think we see that as well.
Wish No. 3: Better free throw shooting
Free throw shooting was another thing that Michigan State basketball did very poorly in the opener. When you shoot under 65 percent from the line as a team and five percent from three, you are not going to win many games. Fans should expect that this team completely flips its shooting percentage and hopefully gets about 80 percent from the line on Thursday night.
If they do that and keep it going all year, this is a team that you could trust going to the free throw line but it needs to start making its free throws now.
These three wishes are asking for a completely different performance from this basketball team than the one that we saw on Monday. This is the type of performance that this team needs after Monday. It needs to find ways to get off to a quick start, to shoot the ball better, and to get its upperclassmen playing better. If this team wants to go as far as fans think they could go before the year started, the veterans of this team who didn't play well in the first game will have to step up while the freshmen continue to go in their own roles.