Michigan State football adds Colorado DT transfer Jalen Sami
MSU's front just got beefier.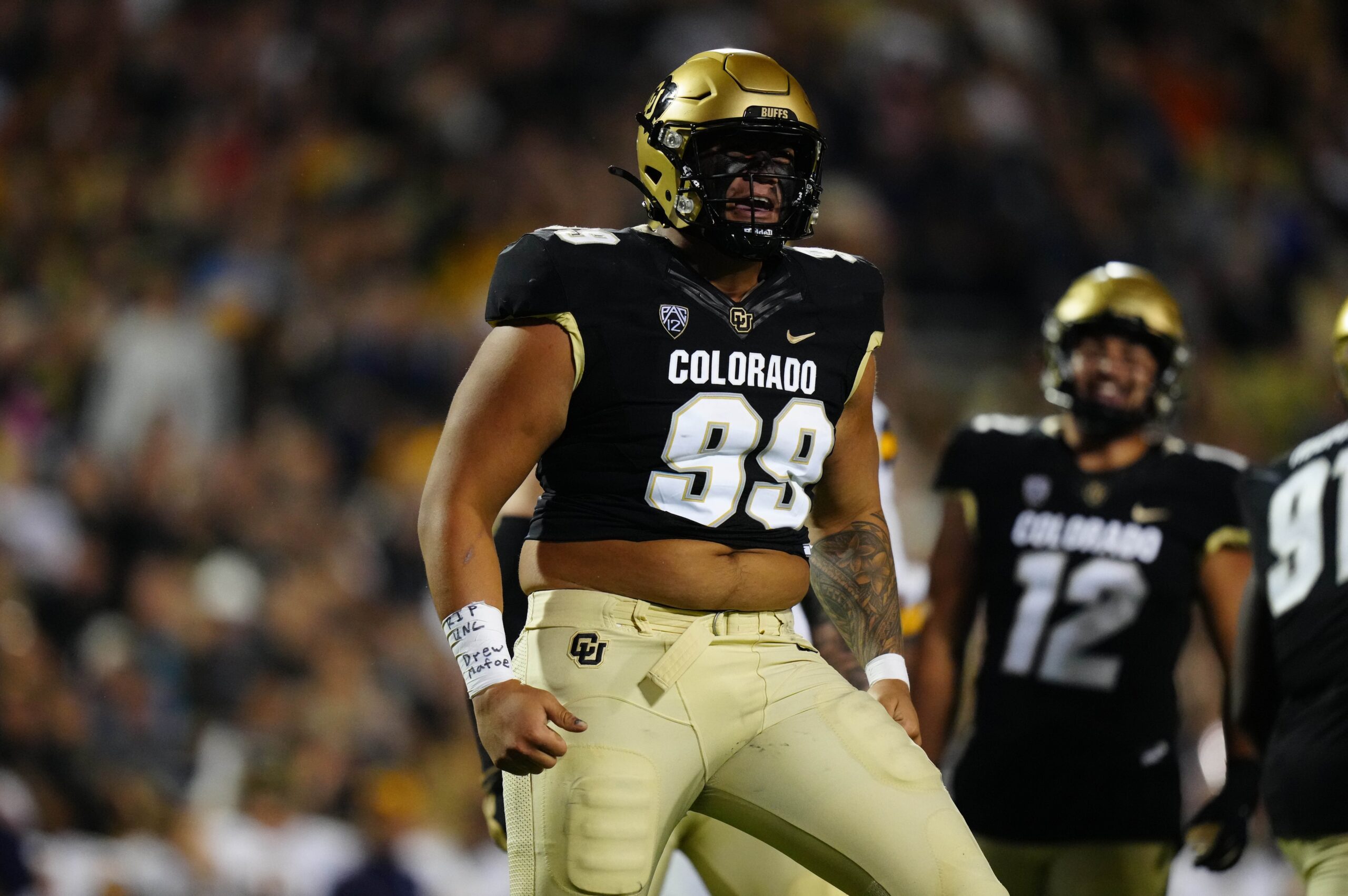 Michigan State football landed a transfer on Wednesday in the form of Colorado defensive tackle Jalen Sami.
The transfer portal gives and it takes away. This time, Michigan State football is on the receiving end.
The Spartans have added former Colorado defensive tackle Jalen Sami to the roster via the transfer portal. Sami was a redshirt freshman under Mel Tucker during his time with Buffs.
"It's not a sprint, it's a marathon" #TMC? #AGTG #Samoa #GoGreen
?⚪️ @MSU_Football @Coach_Diron pic.twitter.com/uQ4PcUUNYb

— #FTF ???? (@SamiUso) May 17, 2023
Standing at 6-foot-6, 325 pounds, Sami should immediately be a factor for this roster. Whether or not he ends up starting for the Spartans remains to be seen but Sami started 36 games in his time with Colorado.
Sami's biggest strength appears to be in stopping the run. His size and skillset will translate well to his time in the Big Ten. He is coming to the Spartans with two years of eligibility remaining.
One area in which Michigan State has struggled over the last couple of years has been roster depth. The front seven of the Michigan State defense looks, at least on paper like they could be one of the better units in the conference. Adding a player with as much game experience as Sami will help the unit stay intact through typical attrition.
At this point in the offseason, this type of addition should be a welcomed sign of encouragement for Michigan State fans that have become weary of the state of the program. Many fans have been questioning why the team hasn't been more active in the portal. It appears at this stage that the coaching staff is being more selective about who they target. No doubt, Tucker's familiarity with Sami played a part in his decision.
Colorado has seen more players leave through the transfer portal than any other program in college football. New head coach Deion Sanders is in the process of turning over the roster to create the team that he wants. It's understandable given the state of Colorado over the past couple of years.
While the Buffs had one of the worst defenses in college football, Sami's play stood out. It will be interesting to see what he can do with complementary talent around him.