Michigan State football: It's "gonna take a lot" to make Jordan Hall transfer
Jordan Hall spoke about a potential offseason decision.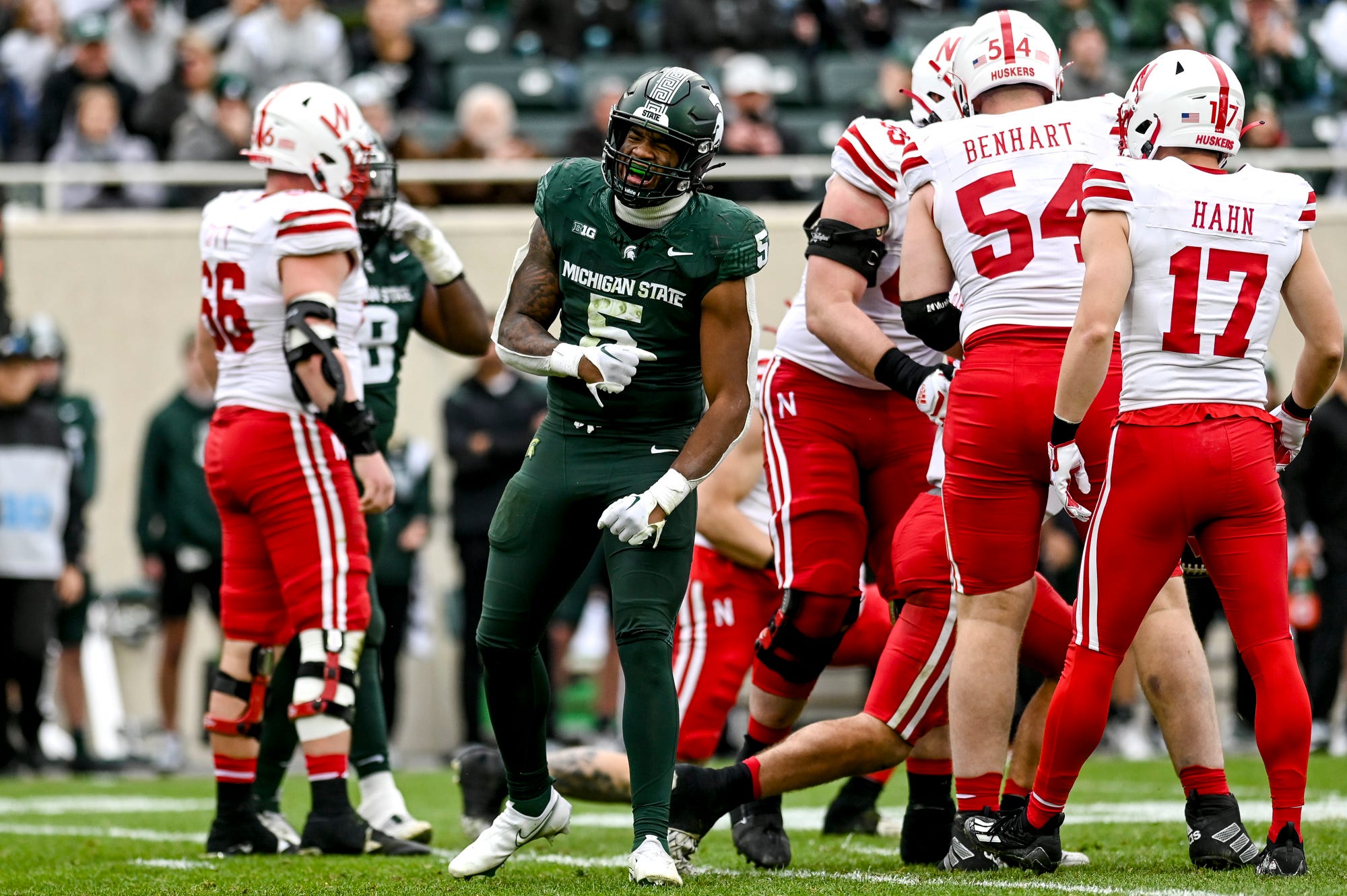 Star Michigan State football freshman linebacker Jordan Hall appeared on a podcast and spoke about what it'd take to transfer.
The 2023 Michigan State football season is winding down and that means big decisions will be coming for a number of players.
One of the main talking points in terms of potential transfers this upcoming offseason is Jordan Hall. The freshman linebacker from IMG Academy has been one of the best players on the team this season. Heck, he's been a top-five freshman nationally, according to Pro Football Focus.
But he's not worried about the accolades. All he cares about is the team and winning games.
So with all the uncertainty regarding the program, he could opt to go somewhere where wins are more guaranteed. He'll likely have his pick of the litter in terms of transfer destinations this offseason.
Right now, however, he doesn't see himself anywhere else. He appeared on Justin Spiro's podcast, Spiro Avenue, on Thursday night and spoke about what he would look for when deciding to transfer. His answer should make Spartan fans happy.
The Spiro Avenue Show #98 – Jordan Hall https://t.co/mn8EoAEAbc

— Justin Spiro (@DarkoStateNews) November 10, 2023
"It's gonna take a lot to pull me away from here."
You love to hear that. Hall has been talked about as a potential building block for the future, which he is, and if he decided to come back under the new coaching staff, he'd likely be the leader on defense for years. That young core of defensive players could really help lead this team out of the dark and into the national spotlight.
Hall went on to say that he hasn't spoken to any other coaches and his focus right now is on this team.
While he did say all the right things, he did admit that he'd have to make a decision that's best for him in the end, which is expected. Hopefully that decision means he'll be staying in East Lansing before he heads off to the NFL.