Michigan Sate football: Chopalytics recap for official visit weekend 1
How did official visit weekend No. 1 go?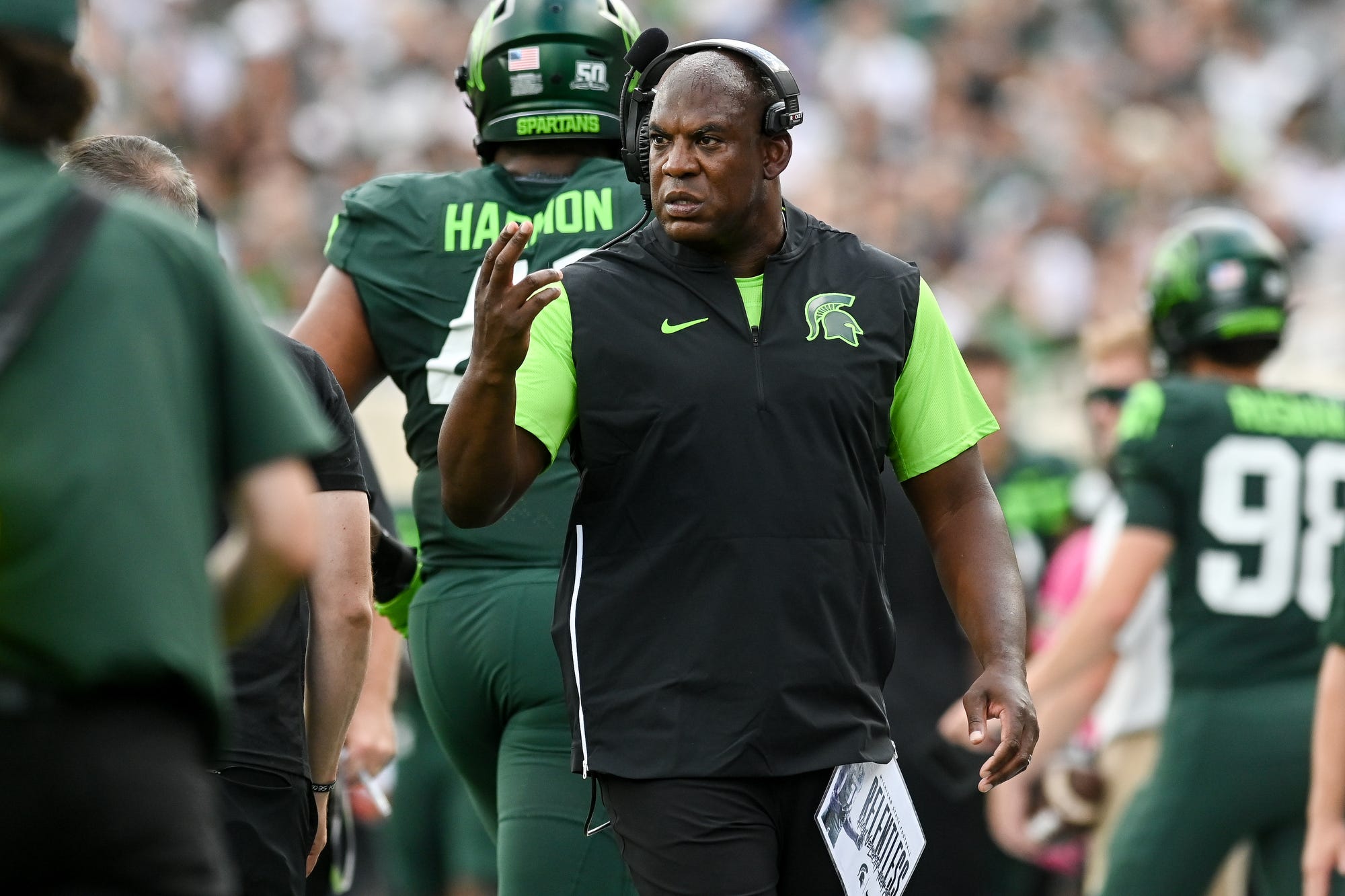 Michigan State football just wrapped up its first weekend of official visits. Let's recap the first weekend.
June is going to be a hot month for Michigan State football recruiting.
This past weekend was the first of multiple huge recruiting weekends happening over the course of the next couple weeks.
Last year, we saw cars, goats, and 'dawgs'.  This year, things seem to be running much more under the radar.
Here is who was on-site this past weekend:
Bruantae Johnson, 4-star ATH (visit was cancelled)
Dylan Williams, 4-star LB
Xadavien Sims, 4-star DL (maybe?)
Jordan Ross, 4-star WR
Kwazi Gilmer, 4-star WR
Marcellus Barnes Jr., 4-star ATH (visit will be rescheduled)
Kahen Daniels, 4-star RB
Eric Karner, 3-star TE
Henry Hasselbeck, 3-star QB
Justin Denson, 3-star S
What we saw
Although things are a lot quieter than last year, we still got some great Mel Tucker content and some things to be excited about. It definitely feels like MSU is going after more players that are attainable. Last year included a ton of blue chip recruits and plenty of five-stars but the program is simply not yet ready to play on that level.
Instead of going after the most popular girl in school, MSU seems to be going after players who are more likely to say yes to our prom invitation.
Dylan Williams seems to be a top priority for Tucker and Co. He was lucky enough to take a spin in Tucker's Slingshot which is cool no matter what you think. Lane Kiffin may have a Rolls Royce for recruits to take photos with but does he have a Slingshot to drive them around in? Didn't think so (I actually have no idea).
It was also seen that the recruits got to visit Tucker at his house. Makes me reminisce of the good ol' days (last summer) when the legend, four-star linebacker Jordan Hall, committed on the spot during his official visit.
My fingers are crossed that each player got to take home a goodie bag of cigars (that they can smoke when they are of age) and puppies.
Chopalytics Prediction Machine (CPM)
Now, this wouldn't be a ChopMan article without the use of the Chopalytics Prediction Machine (CPM). This spring, we developed a new app that spits out the percentage likelihood of each visitor committing to the good guys. Remember, the CPM uses AI-generated predictions based on tweets, vibes, and hope to deliver real time results.
Here's what it's saying about this past weekend's visitors: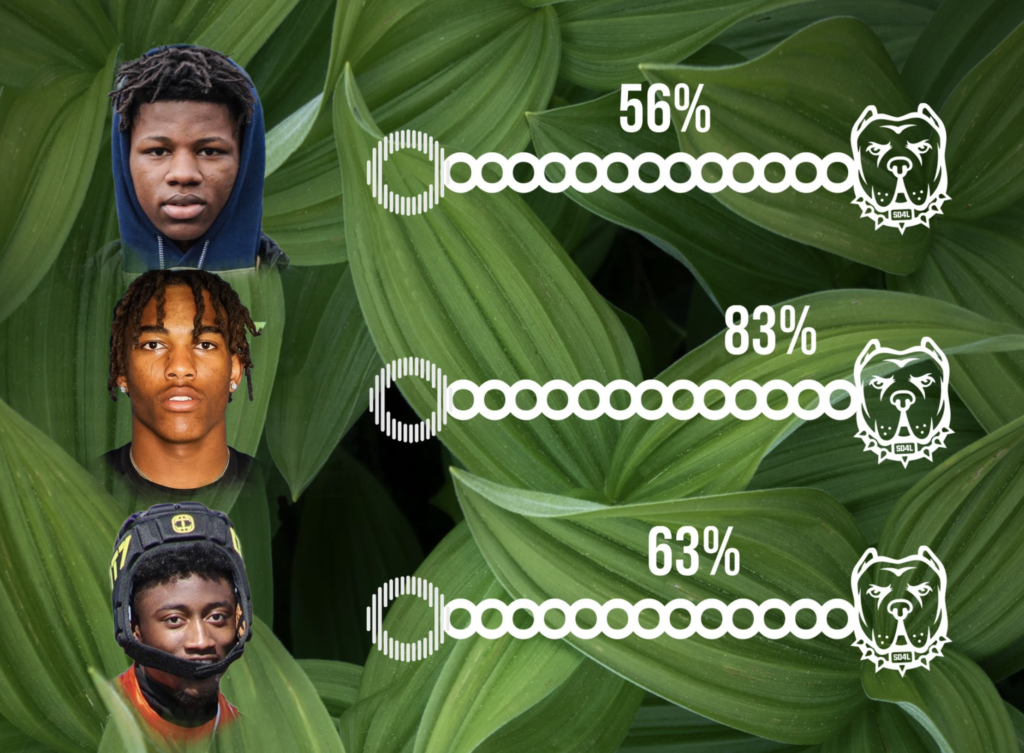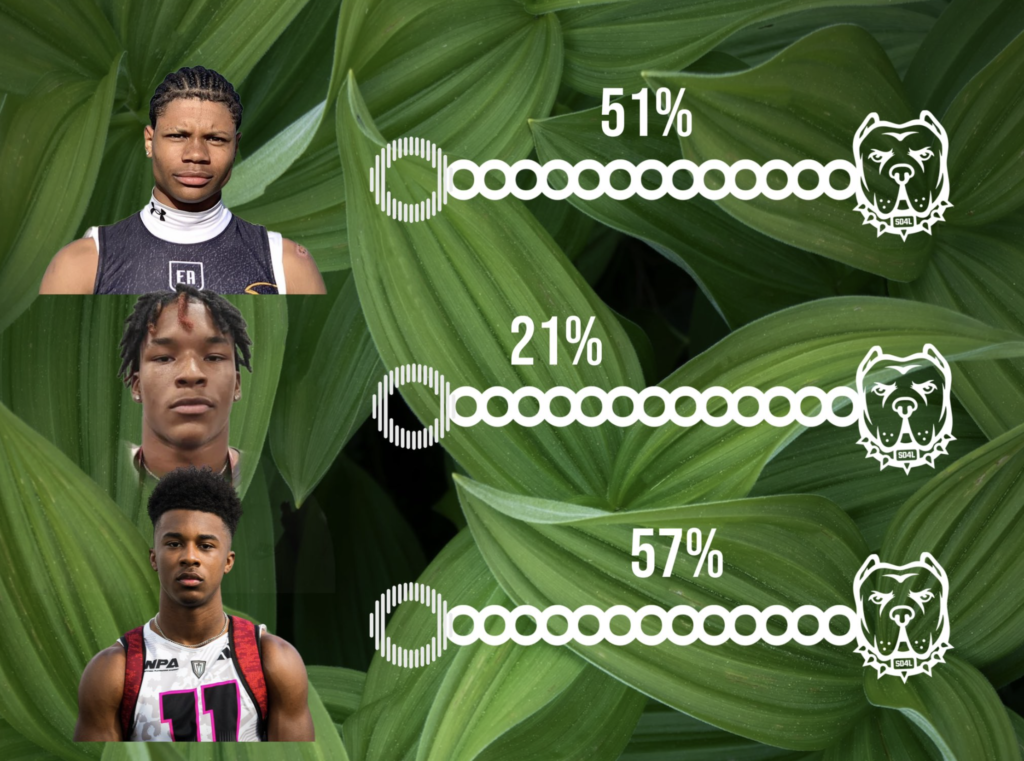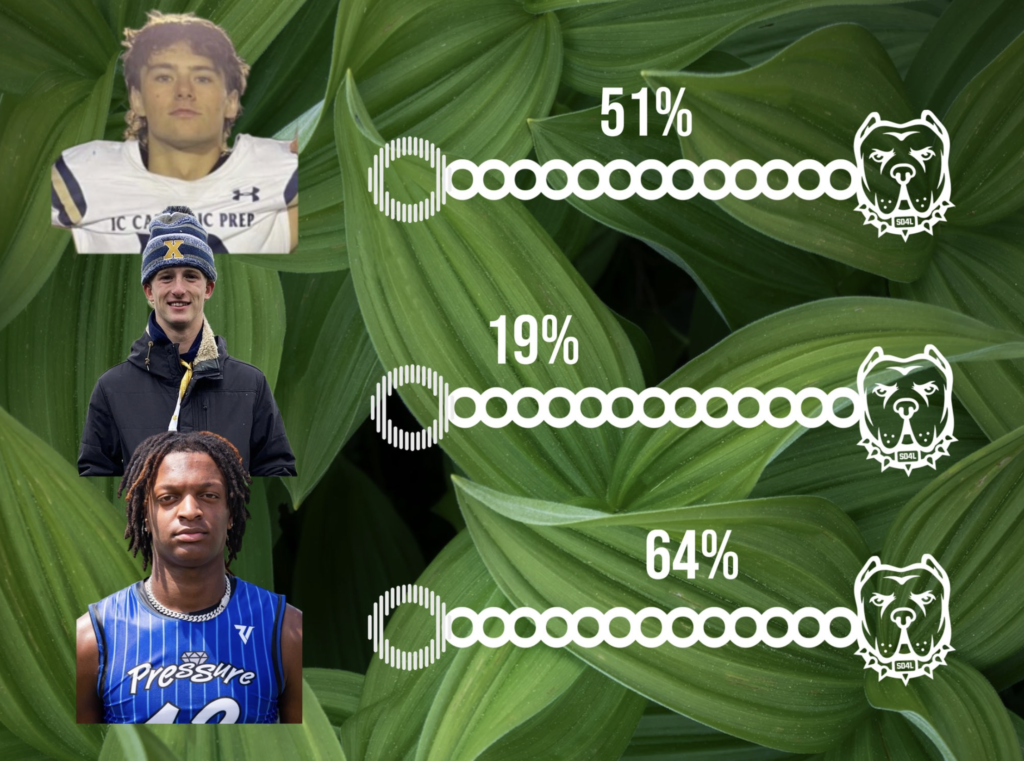 PS – Mel, if you're reading this (because I know you do), I'm still waiting on you to land a chopper at the 50. It's only fitting.
Chop