Michigan State football summed up in one word by recruits
Michigan State is a family.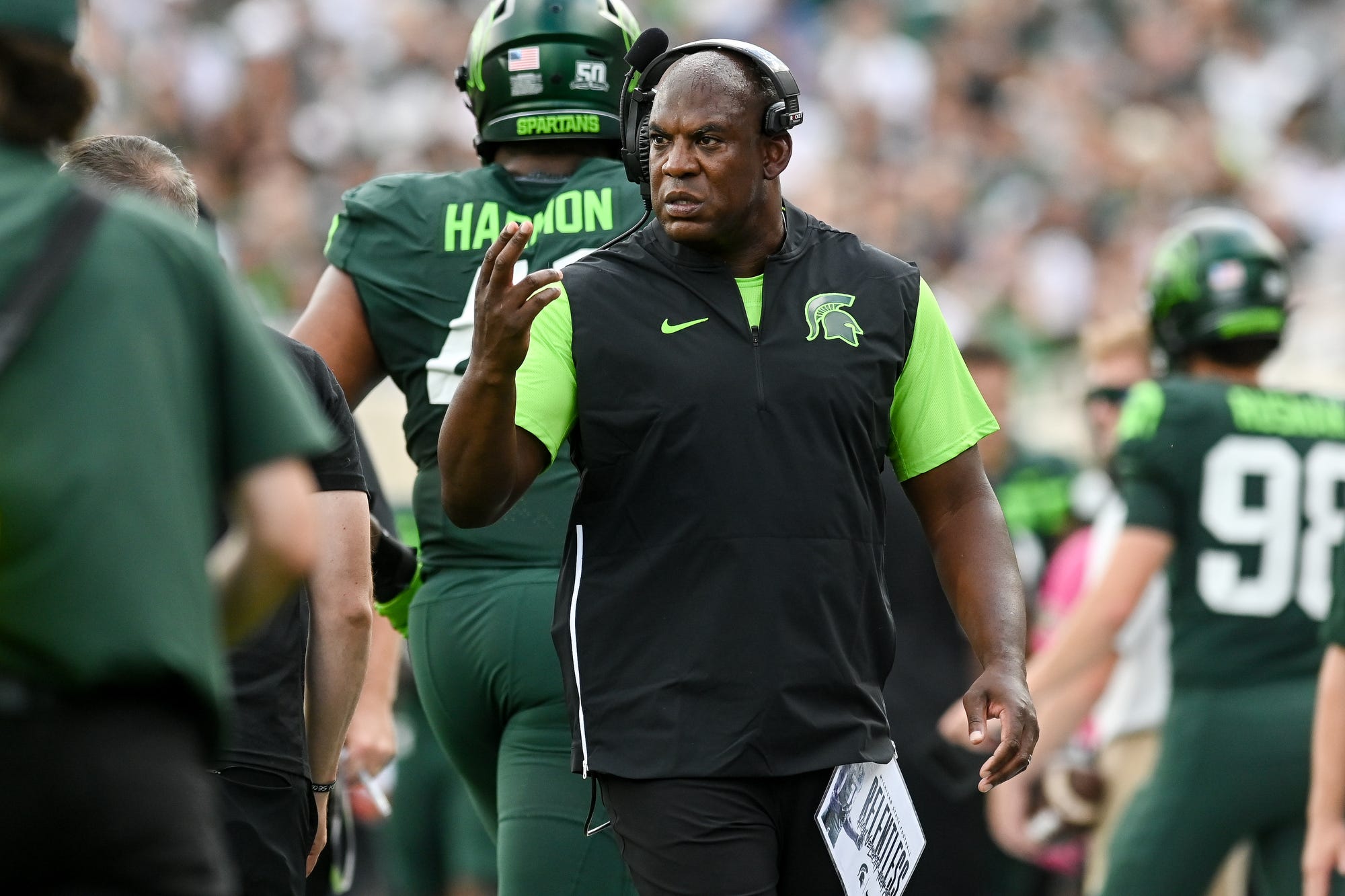 Michigan State football has been praised by recruits for having a family atmosphere and that's the common theme during visits.
Mel Tucker and Michigan State football are leaving quite the impression.
One of the top priorities for coaching at any level is creating a culture. But, how do you know when you've actually created that culture? When people from outside of your organization step in and begin to use the same language and verbiage as if they've been there all along, you're doing it right.
This is what we are currently seeing with Tucker and Michigan State. After hosting a number of recruits recently, we continue to hear the same word surrounding the football program.
"FAMILY"
In a recent interview with Justin Thind of 247Sports, MSU recruit Reggie Powers' father said of his visit:
"It was more like a family reunion than a recruiting visit… The environment that the staff put on was fantastic."

The father of priority DB Reggie Powers III talked to me about their #MichiganState official visit trip.

More from @mrpowersjr (VIP): https://t.co/Q7S3nP91G7

— Justin Thind (@JustinThind) June 12, 2023
Powers' dad isn't alone in his assessment of Michigan State's culture.
In a previous interview with Spartan Shadows, Cryeeta Hall, mother of Michigan State freshman Jordan Hall, said the family atmosphere at MSU is one of the primary factors why her son Jordan chose the program.
Michigan State 2024 offensive line commit Logan Bennett said the school "feels like family."
Current MSU commit Jaylen Thompson said of his decision to join Michigan State: "It was the coaching staff. The atmosphere was great. They treated us like family. It felt like home there."
The school is one of many in pursuit of five-star David Stone. Oklahoma and Michigan State are two of the most consistent names tied to Stone. In a recent interview, he said, "Oklahoma is family by birth but Michigan State is family by choice."
Michigan State wide receiver Antonio Gates Jr. chose to join the Spartans after saying "they're like family" of the program.
These are just a few of the many players, saying the same thing about Michigan State. It's not uncommon to hear a coach say they want to create a family-like culture within their program. However, whether or not you've actually done so is determined by those from an outside perspective. Parents and players alike continue to say the same exact thing about Coach Tucker, his staff, and the program.
Regardless of your perception of Tucker's job recruiting, it's clear that he's building a culture that's evident to those inside the building and out. Culture is what sustains a team through the ups and downs of a season. Culture is what sets up programs for long-term success.
While the opinions of Tucker's recruiting remain varied within the fan base, rest assured, he knows how to create a culture. In the end, that's what will help springboard the program toward success.