Michigan scandal taking some heat off of Michigan State football
What is happening in this state?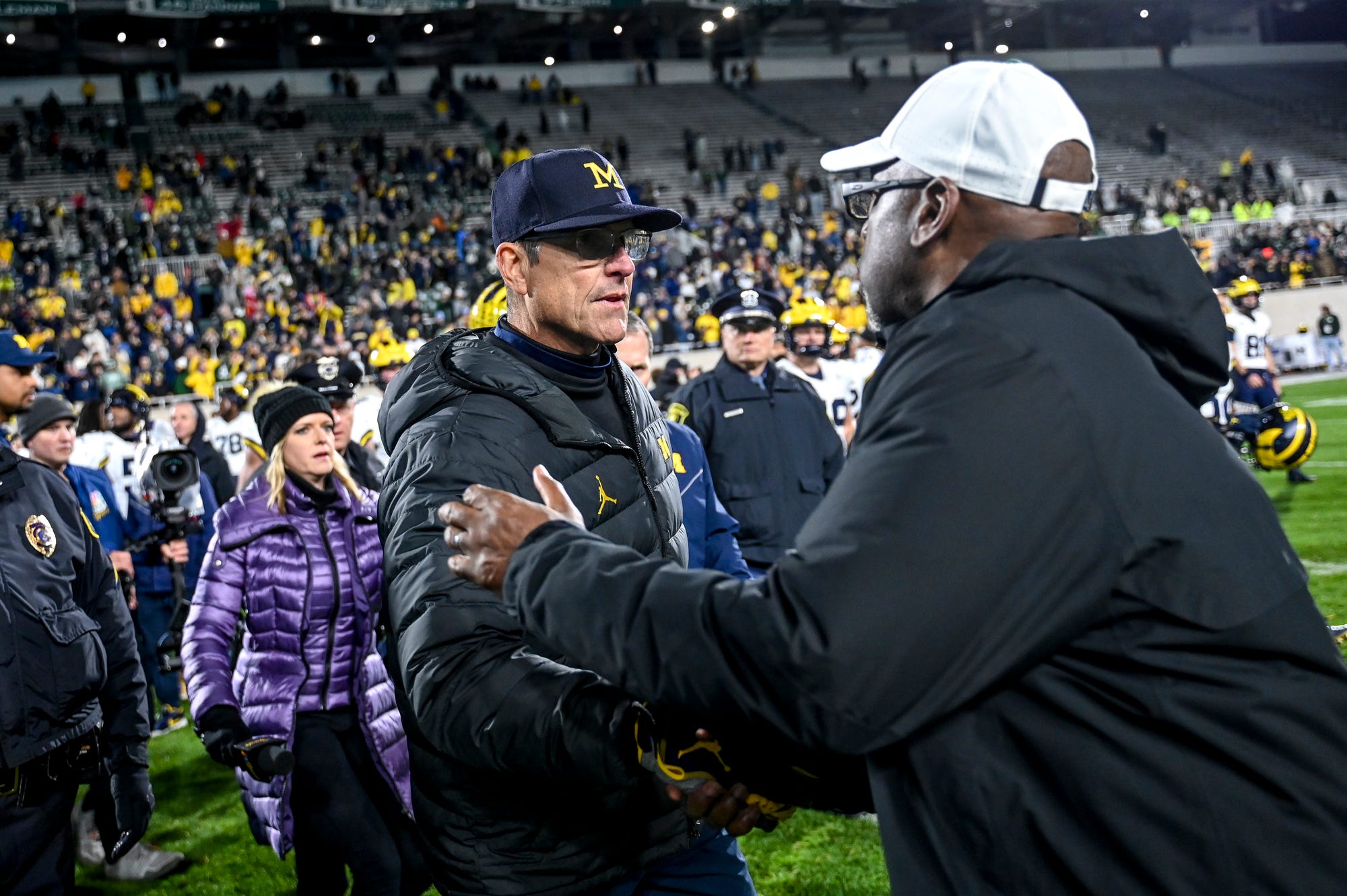 Even after getting smacked around on Saturday, Michigan State football is facing the second-most heat in the state.
For the first time in what feels like years, Michigan State football is not the center of bad news when it comes to the two Power Five in-state programs.
In fact, the Spartans are an afterthought right now even after that 49-0 drubbing they took at home to rival Michigan. Even after their whole scoreboard scandal where a picture of Hitler was featured as part of a third-party pregame trivia video. Even with the Board of Trustees dealing with more embarrassment. Even with the whole Mel Tucker and Brenda Tracy scandal.
Yes, Michigan is taking more heat than all of those issues.
On Monday, Pete Thamel, a senior writer for ESPN, released a story about an alleged sign-stealing scandal involving Michigan football and staffer Connor Stalions. This story was already rumored, but the specifics were unknown and no one really knew what to believe. Now, it looks like Stalions and Michigan are in some scalding-hot water.
Sources: Michigan staffer Connor Stalions bought tickets for more than 30 games at 11 Big Ten schools over the past three years. Also, video evidence of sideline taping is expected to be sent to the NCAA this week, caught by stadium surveillance this year. https://t.co/8wmMRppR7u

— Pete Thamel (@PeteThamel) October 23, 2023
Essentially, the report states that Stalions had purchased tickets to more than 30 games at 11 Big Ten schools over the past three years and there's evidence of taping the sidelines of each school to steal signs. On top of that, a report surfaced that he had actually purchased tickets in his name for the Ohio State vs. Penn State game on each side of the field this past weekend in Columbus but no one showed up (the story broke last week about Stalions).
So if this story never became public, Stalions would have sent two people to that game to allegedly tape the Ohio State and Penn State sidelines.
From the looks of it, this is not good. This could be vacated wins over the past few years bad. It could be firing coaches bad. It could be Jim Harbaugh lengthy suspension bad.
As of right now, Harbaugh has denied any involvement in this Stalions spy ring, but you have to wonder who he was relaying all this info to. You also have to wonder why he would spend his own money by sending other people to games if it was for no reason at all.
This is just the tip of the iceberg, but man this has been one of the wildest college football seasons ever.
With Michigan State football irrelevant this season, all we can do is get some popcorn and watch it all unfold.