Michigan State football: 4-star LB Jeremiah Beasley schedules official visit
This could be the final chance to make up ground.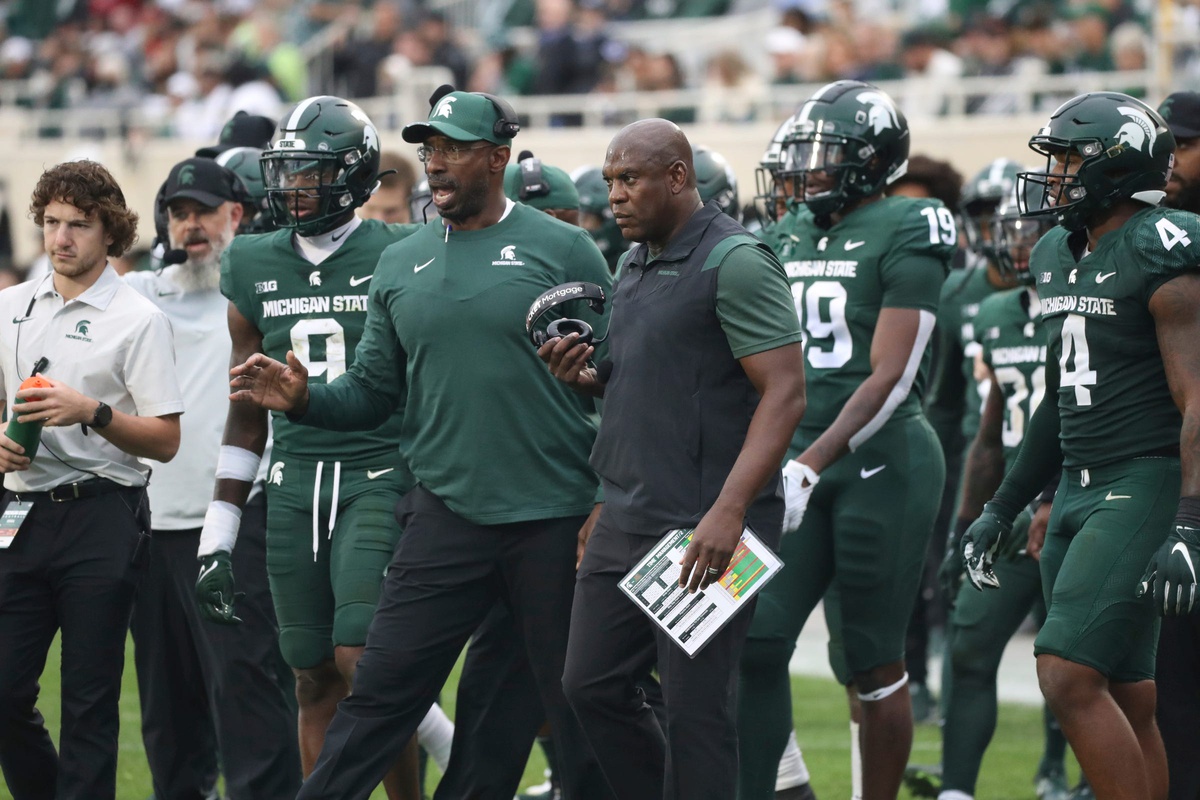 Michigan State football is getting an important official visit from four-star linebacker Jeremiah Beasley on June 2.
Four-star linebacker Jeremiah Beasley has just locked in an official visit to Michigan State football for June 2, according to On3's Jason Killop.
Four-star LB Jeremiah Beasley (@JBeasley_2024) locks in Michigan State official visit for the first week of June…

"I just want to see what else they have to offer. They can't offer you everything with an unofficial.."
(On3+): https://t.co/P4LIU9pTvd @TheSpartanMag pic.twitter.com/LBvF6nQYGU

— Jason Killop (@KillopOn3) May 15, 2023
Beasley is a high priority target for MSU as he is the No. 6 overall prospect in the state of Michigan and No. 264 in the country, according to the 247Sports Composite. When you have a recruit ranked that highly in the state, it is no surprise to see MSU and Michigan both prioritizing him.
Michigan State was once thought to be the leader in his recruitment as they had all the crystal ball picks on 247Sports that were submitted last September. Unfortunately for MSU, that did not come with a verbal commitment which allowed for other teams to pick up steam in his recruitment. That other team appears to be Michigan and they have sense begun to receive some predictions of their own for Beasley.
As it stands now, MSU has three predictions in their favor on 247Sports and Michigan has four. Michigan appears to be the current leader for Beasley as the predictions in their favor are more recent as they came in throughout the last month.
Even with Michigan trending in his recruitment, he is still interested in Michigan State football and will be on campus the first weekend of June. This will be a massive visit for the staff as this may be the last chance to talk with him in person to try and get MSU back at the top of his recruitment.
Beasley will be added to the star-studded list of recruits flocking to East Lansing the weekend of June 2. He will be the 10th recruit in total as well as one of eight four-stars visiting that weekend. Included in that list is current MSU commit Jaylen Thompson who will do everything in his power to help persuade him to join him in the 2024 class.
Will MSU be able to beat out the team down the road in this recruitment? That is yet to be seen, we will have a clearer idea of what our chances are after his visit in a couple weeks.