Michigan State football: Hopalytics preview for Michigan game
Do we have a chance?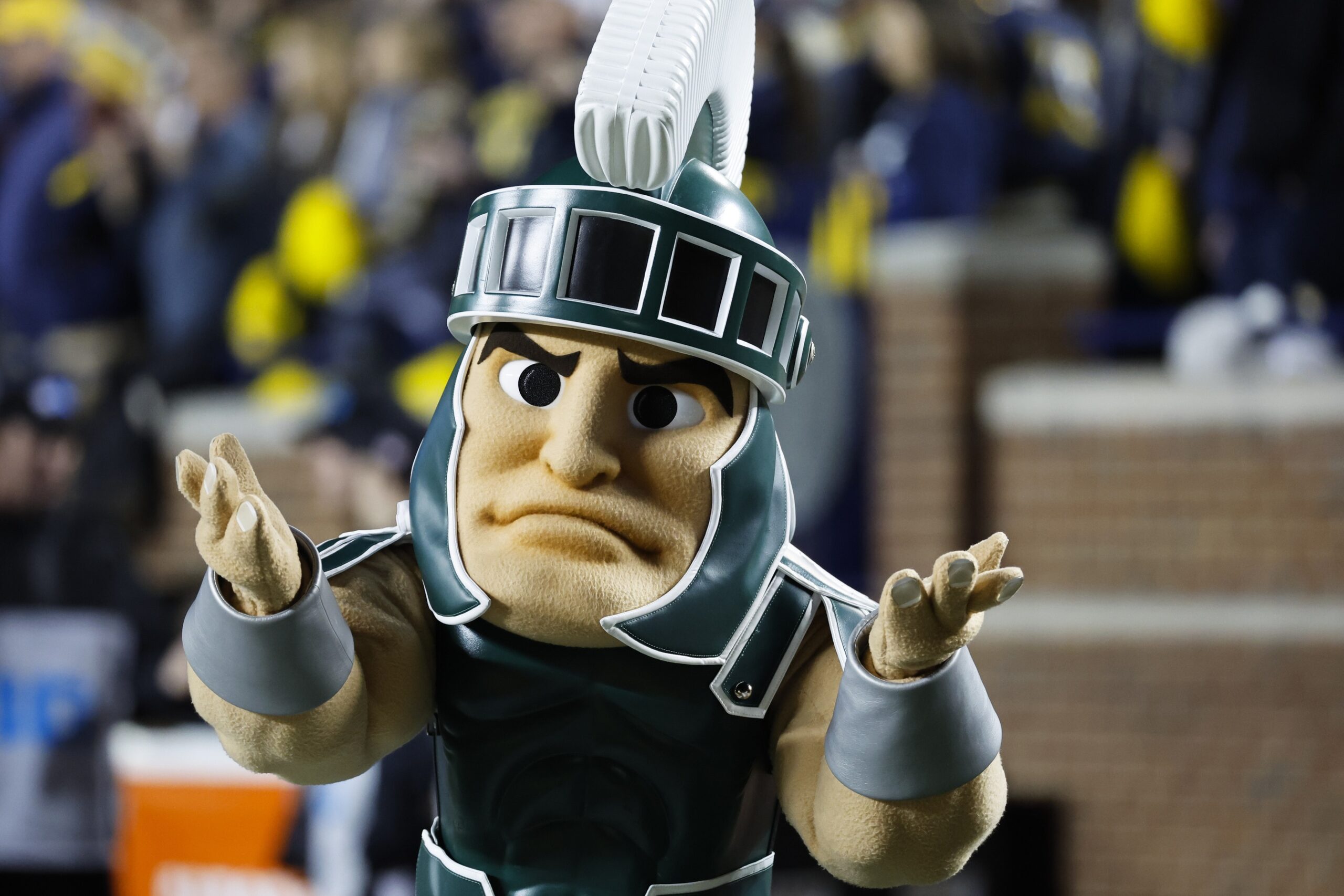 It's Hate Week and that means it's time to preview this weekend's Michigan vs. Michigan State football game.
I'm going to start this one off by saying sorry. Sorry for missing last week's Michigan State football preview vs. Rutgers. I know all five of you were super upset when gametime rolled around and you didn't know what to look for. Part of me felt like the bye week Hopalytics fell in line with what we should expect from Rutgers. I thought Katin Houser played well given the circumstances although he was a couple of unlucky bounces away from a three-pick game.
Yes, it is rivalry week; one of the quietest and weirdest rivalry weeks I remember in some time. That is because Michigan State (their fault or not) has not held up its end of the bargain. Do I think we can win? Probably not. Have crazier things happened in college football? Absolutely. Therefore, my dumb brain parlayed a Michigan State moneyline bet plus MSU defense ATTD because for MSU to win, something crazy needs to happen.
Michigan has looked like a juggernaut. MSU honestly should be 5-1 heading into this game. Talent-wise, I think the matchup is closer than people are giving credit for. The biggest difference between the two teams is coaching.
Regardless, the game probably won't be close.
Here's what you need to know
Shadow uniforms

I don't think it has been made official, but it is suspected that MSU will debut their all-black Shadow uniforms. I have already heard more 'wearing black to their funeral' jokes from rival fanbases than I need to hear in a lifetime. Since they cannot come up with anything more creative, I let them have that one. Either this new uniform will go down in history or will never be worn again. No in-between. I know, I'm being dramatic.

JJ Mid-carthy

Did I make jokes before the season regarding Noah Kim compared to JJ McCarthy regarding each player's chances to win the Heisman? Yes. If McCarthy were to win it this year they'd be spraying silly string all over the locker room instead of champagne. I still think Kim has a chance this year given his arm sleeve. Crazier things have happened (no they haven't).

Sign stealing

It took until Thursday for rivalry week to actually get interesting. The team down the road has been accused of alleged sign stealing. Is this why their games have been so close in the first half and then blowouts in the second half? It's not but it's a funny narrative to run with. If they don't know our plays going into Saturday does that mean… we have a chance?
Prediction: Michigan State 14, Michigan 27
1 rushing TD (Jaren Mangham)
67 AA batteries thrown
HopMan