Rumors of Michigan State football canceling Michigan game have been refuted
Can't believe everything you hear.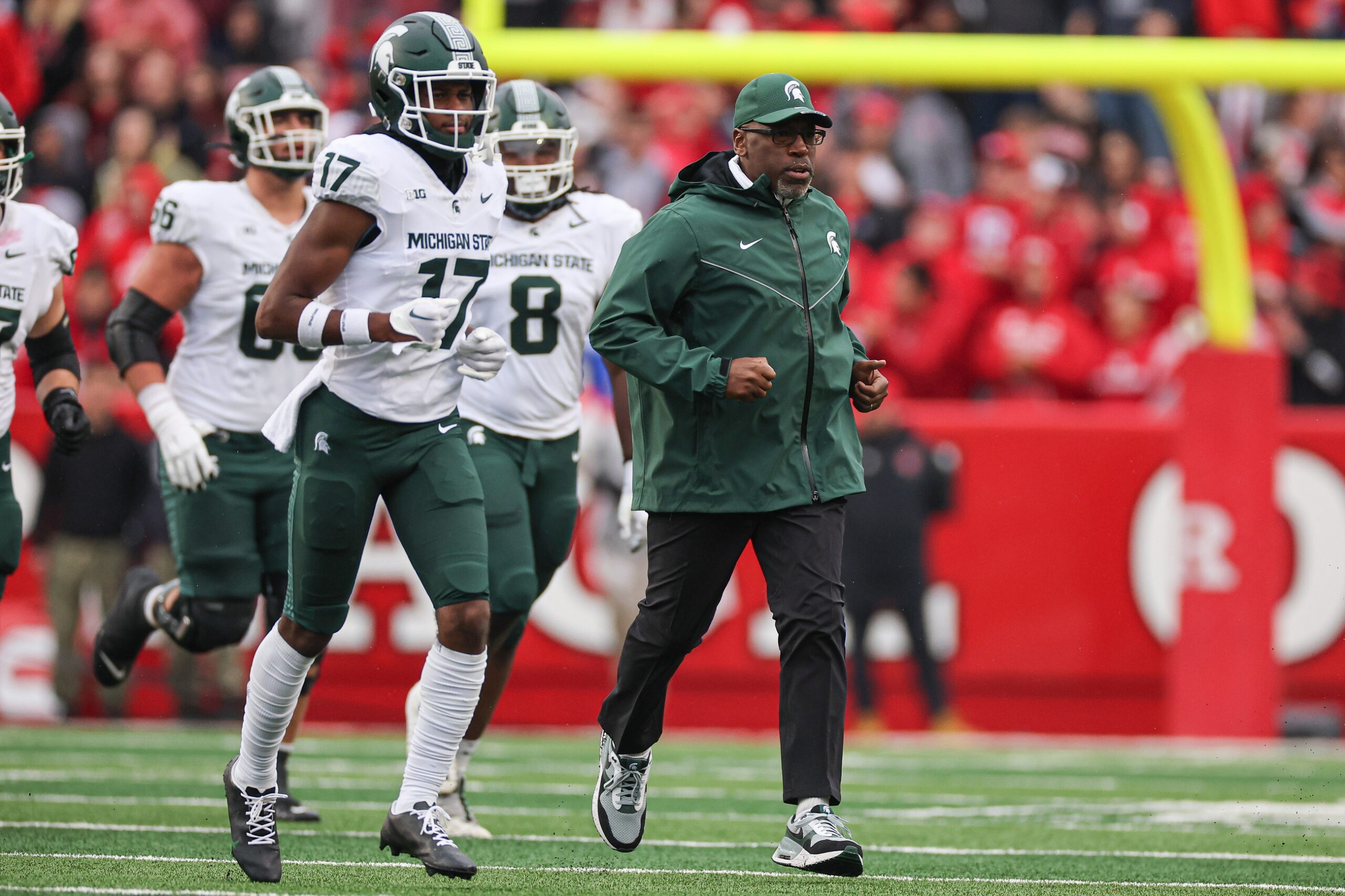 Rumors swirled about Michigan State football considering a cancellation of the Michigan game, but they have been refuted.
Michigan State football reportedly considered canceling its game against No. 2 Michigan on Saturday per Brendan Quinn of the Athletic and reported by Blue By Ninety.
News broke this morning that Michigan football was under NCAA investigation… again. This time the Wolverines are being accused of breaking NCAA Bylaw Bylaw 11.6.1, which reads: "Off-campus, in-person scouting of future opponents (in the same season) is prohibited," sources say.
The Michigan State staff was notified of the investigation earlier this week.
Upon learning about the investigation, MSU reportedly warned the Big Ten that they would consider not playing the game. The decision for the Spartans would be made out of concern for the health and safety of their players. However, on Thursday, Michigan State confirmed that they would still play the game. All of this is according to Quinn's report in The Athletic.
Since that initial report from Quinn, another has come out stating that no team has expressed interest in canceling matchups with Michigan.
Michigan's upcoming opponents have not expressed a desire not to play the Wolverines in light of the NCAA investigation, sources told ESPN. The Big Ten did reach out to upcoming opponents after becoming aware of the investigation Wednesday.

— Adam Rittenberg (@ESPNRittenberg) October 19, 2023
Michigan is currently 6-0 and ranked No. 2 in the country heading into the rivalry matchup. The Wolverines are 24-point favorites (DraftKings) over the Spartans.
In a year with Mel Tucker being fired during the season, and interim head coach Harlon Barnett starting 0-4, things could get lopsided in East Lansing on Saturday. However, crazier upsets have happened, and taking away the rivalry matchup is unfair to the seniors on both sides.
In last year's meeting Michigan State fell 29-7 to the Wolverines in Ann Arbor. However, the last time the two schools played in East Lansing, the Spartans took home Paul Bunyan. Michigan State won in a 37-33 instant classic, led by an all-time Kenneth Walker performance.
Overall Michigan leads the series 72-38-5, but Michigan State still holds a narrow edge over the last 10 seasons, 6-4.
Both schools have had off-the-field issues this year, with this being Michigan's second set of NCAA allegations this season. Michigan State of course has had its fair share of drama, thanks to Tucker.
This seemingly boring rivalry week is shaping up to be an interesting one.