Michigan State basketball: Comparing 2000 national title team to 2023-24 roster
How does the title team compare to this year's roster?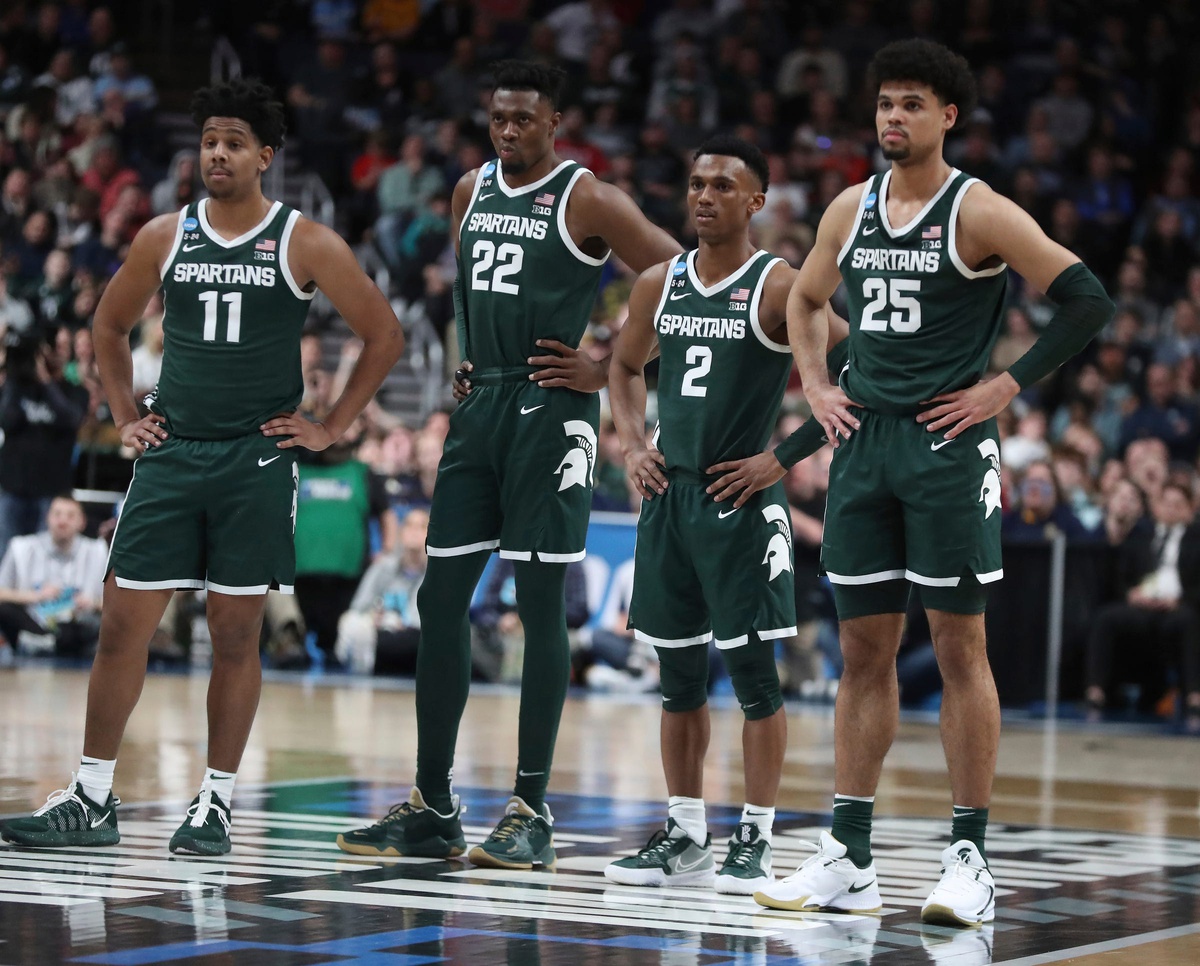 How does Tom Izzo's 2000 title-winning squad compare to this upcoming season's Michigan State basketball roster?
It's no secret that Michigan State basketball should, and does, have championship expectations this upcoming season. Many feel that the Spartans were hitting their stride last year before running into the electricity that was Markquis Nowell and the Kansas State Wildcats.
Now, MSU is bringing back almost the entire roster, sans Joey Hauser, adding another year of experience, and a top-tier recruiting class to help with depth. So, the question has to be asked, does this team have the talent and abilities to take it all the way? How do they stack up against the last national championship team, back in 2000?
Let's take a look at the two teams and how they are alike, or different.
Similarities in rosters
The first comparison to be made between Tom Izzo's fifth season and his 29th: the roster.
During the 1999-2000 season, Izzo had a handful of older, veteran players, famously known as the Flintstones. This formula has repeatedly been linked to success for Izzo come March. At the guard position, Charlie Bell (6-foot-3 junior) and Mateen Cleaves (6-foot-2 senior) led the charge in 2000. For 2023-24, the Spartans most likely will roll out AJ Hoggard (6-foot-4 senior) and Tyson Walker (6-foot-1 graduate senior). Size and experience is near matching for the two backcourts. The combination of height and leadership is exactly what Izzo thrives with. 
On the wing and down low, the 2000 squad went with Andre Hutson (6-foot-8 junior), Morris Peterson (6-foot-7 senior), and A.J. Granger (6-foot-9 senior). While the four and five are almost identical with Malik Hall (6-foot-8 graduate senior) and Mady Sissoko (6-foot-9 senior), the main difference in these rosters is at the three. Andre Hutson checked in with great wing size at 6-foot-8 while Jaden Akins stands at just 6-foot-4. So although both juniors in their respective seasons, the 2000 team had a slight height advantage. Akins, however, makes up for the lack of height in comparison thanks to his elite sharpshooting. 
Similarities in statistics
When you look past the rosters and dive into actual gameplay/statistics, the similarities continue. Offensively, both teams have almost the exact same numbers across the board. Per game, both teams averaged 72 and 74 points per game, respectively. Both shot roughly 50% from two, 37.8% from three, and averaged 37 rebounds per game.
Defensively, however, is where the two teams differ. The 2000 championship team hung their hat on intense defense and pressure. Averaging 6.6 steals, they have the current roster beat by almost a full steal per game. This season's team allowed 69 points per game last year while the 2000 team held their opponents to just 58.9 points. The landscape of basketball is vastly different today and scoring is much more abundant but that is quite a gap in opponents scoring. Interestingly enough, however, the 2022-23 team averaged five blocks, as opposed to just 2.7 per game in 2000.
Points per game
Field goals per game
Field goal percentage per game
Two-point percentage per game
3-point percentage per game
Offensive rebounds per game
Defensive rebounds per game
Assists per game
Steals per game
Blocks per game
Moral of the story is, there are obvious similarities when comparing this upcoming season's roster to the Michigan State basketball national championship team in 2000. Both rostered seasoned veterans with highly-touted freshmen, scored at a good, if not great, offensive clip, and had lofty expectations even before the season began. 
Now, I know the season hasn't even tipped off yet. While we have seen most of these guys play together for years now, each season is different. It's important to not put our skis ahead of our poles here but in light of recent Michigan State football news, I think it's OK to look forward and have some hope. It's not all doom and gloom in East Lansing.
Go Green.