Michigan State basketball schedule with times, TV channels released
Too many Peacock games.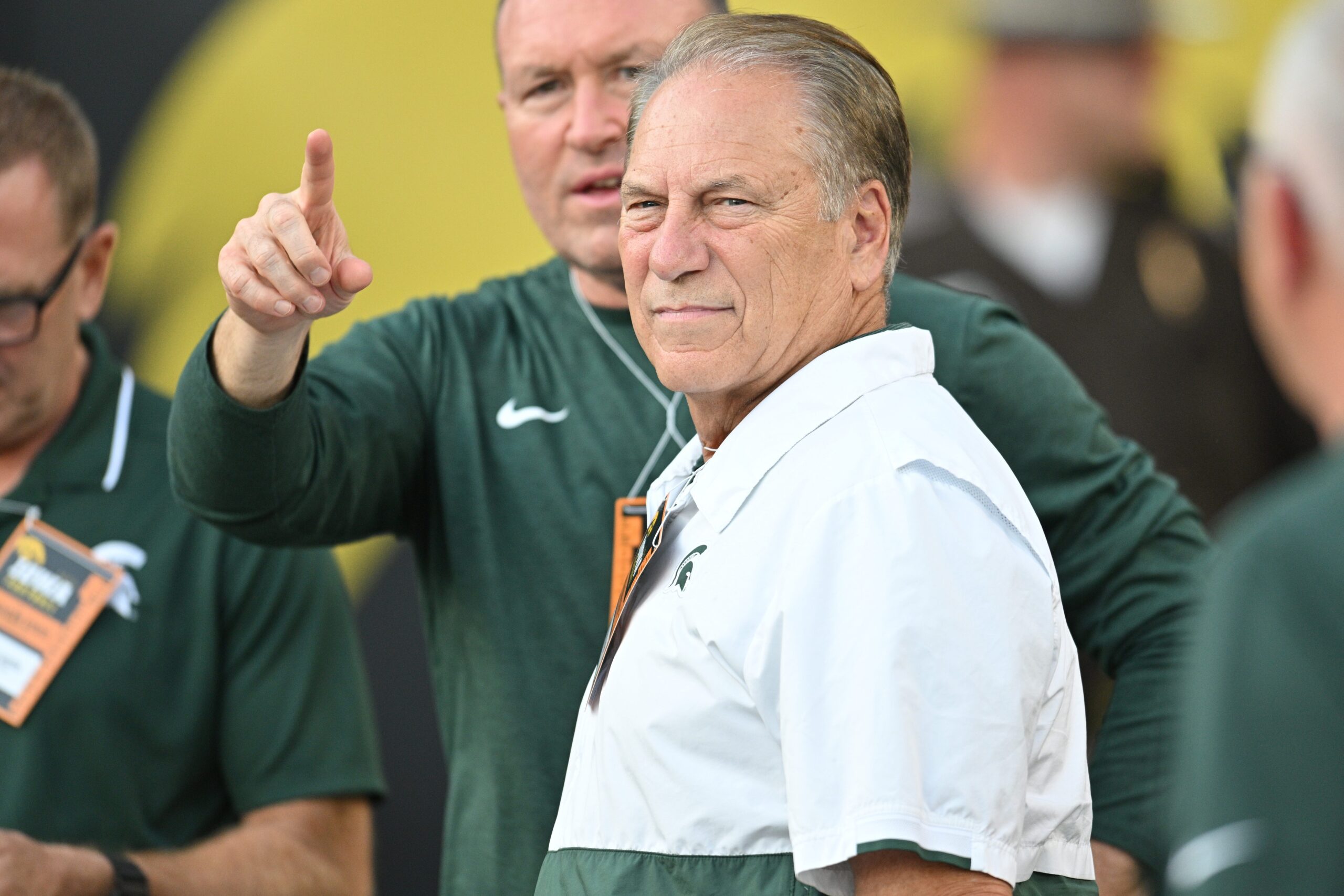 The 2023-24 Michigan State basketball schedule was revealed on Tuesday with times and TV channels set in stone.
While we've known the schedule for Michigan State basketball for a couple weeks, this morning it became official. Start times and TV programming for almost all of the games for the Spartans were released on Tuesday and I, for one, am beyond ready. The hype train is in full gear for MSU and now we are one step closer to launch.
Lets take a look at some of the schedule highlights. Note: all times listed below are Eastern Time.
TV and time updates for the 2023-24 season 🟢⚪️ pic.twitter.com/3QEP4wEoLk

— Michigan State Men's Basketball (@MSU_Basketball) October 3, 2023
The Spartans still open up the season with two exhibition games on Oct. 25 and Oct. 29. The game on the 25th against Hillsdale is still to be determined as far as time, but the charity exhibition on the 29th against Tennessee is scheduled for a 3:30 p.m. tipoff on BTN.
The Spartans will open the regular season on Nov. 6 against James Madison at the Breslin Center. Tipoff is set for 8:30 p.m. on BTN as well. MSU's next game will be against Southern Indiana on Nov. 9. Game time will be 7 p.m. from the Breslin Center on BTN. That is MSU's last game before traveling to Chicago for the Champions Classic.
Of course, the yearly tradition of the early-season tough test continues. MSU will take on Duke at the Champions Classic on Nov. 14. It draws the early game this year so tip will be 7 p.m. on ESPN. The Spartans then will take on Butler on Nov. 17 from East Lansing with a 6:30 p.m. tip (FS1).
Michigan State basketball will finish its tough non-conference schedule with a trip to California to take on Arizona on Thanksgiving (4:30 p.m. tip on FOX) and then with a matchup against 2021 national champion, Baylor on Dec. 16 from Little Caesar's Arena in Detroit. That game will tip at 8 p.m. on FOX.
For fans that were hoping football season was going to be the last of Peacock games, I'm sorry. I regretfully inform you that the Spartans will have five games in conference play that will be featured exclusively on Peacock.
Those games are:
Dec. 5 – vs. Wisconsin. (7 p.m.)
Jan. 4 – vs. Penn State (7 p.m.)
Jan. 30 – vs. Michigan (9 p.m.)
Feb. 6 – at Minnesota (9 p.m.)
Feb. 20 – vs. Iowa (7 p.m.)
Honestly, seeing more games shoved on to Peacock is disheartening. I understand why, of course. NBC being part of the TV rights deal will try to plug their service. The worst part for me is that so far, Peacock has shown no ability to be able to handle a full game without something breaking. The fan experience in football has been awful with sound quality issues, lagging streams, and more technical problems.
Also hope you don't want to flip back and forth to another game during that time. Being on Peacock will require you to be off cable or another streaming service in order to watch.
Putting games like Michigan vs. Michigan State and Indiana vs. Purdue on Peacock also takes away from the large amount of basketball fans that won't pay for streaming services. Making arguably the two biggest rivalry games in the conference not accessible for all viewers is more malpractice by the networks and the Big Ten.
As the great philosopher Ant Wright once told me, "Peacock is mid." And it really is. Just a mid experience all around when Big Ten basketball fans deserve better.
OK, now that we've ranted about Peacock, lets get back to the schedule. The Spartans other marquee conference matchup times are as followed:
Jan. 11 – at Illinois (9 p.m. on FS1)
Jan. 26 – at Wisconsin (8 p.m. on FS1)
Feb. 10 – vs. Illinois (2 p.m. on CBS)
Feb. 17 – at Michigan (8 p.m. on FOX)
March 2 – at Purdue (8 p.m. on FOX)
March 6 – vs. Northwestern (7 p.m. on BTN) *Last home game/Senior Night
March 10 – at Indiana (4:30 p.m. on CBS) *Last game of regular season
Overall, there are a ton of good matchups on the schedule for this season. This will be the 125th season of Michigan State basketball and perhaps in some ways, one of its most pivotal in recent memory. Can the Spartans build on what was a promising end to last season? With perhaps his most talented team in years, can Tom Izzo finally make a run for title No. 2?
Only time will tell but now the path has been set and let's get ready for a memorable season. Go green.