Michigan State basketball: Final score predictions vs. Duke
Will the Spartans pull off the upset?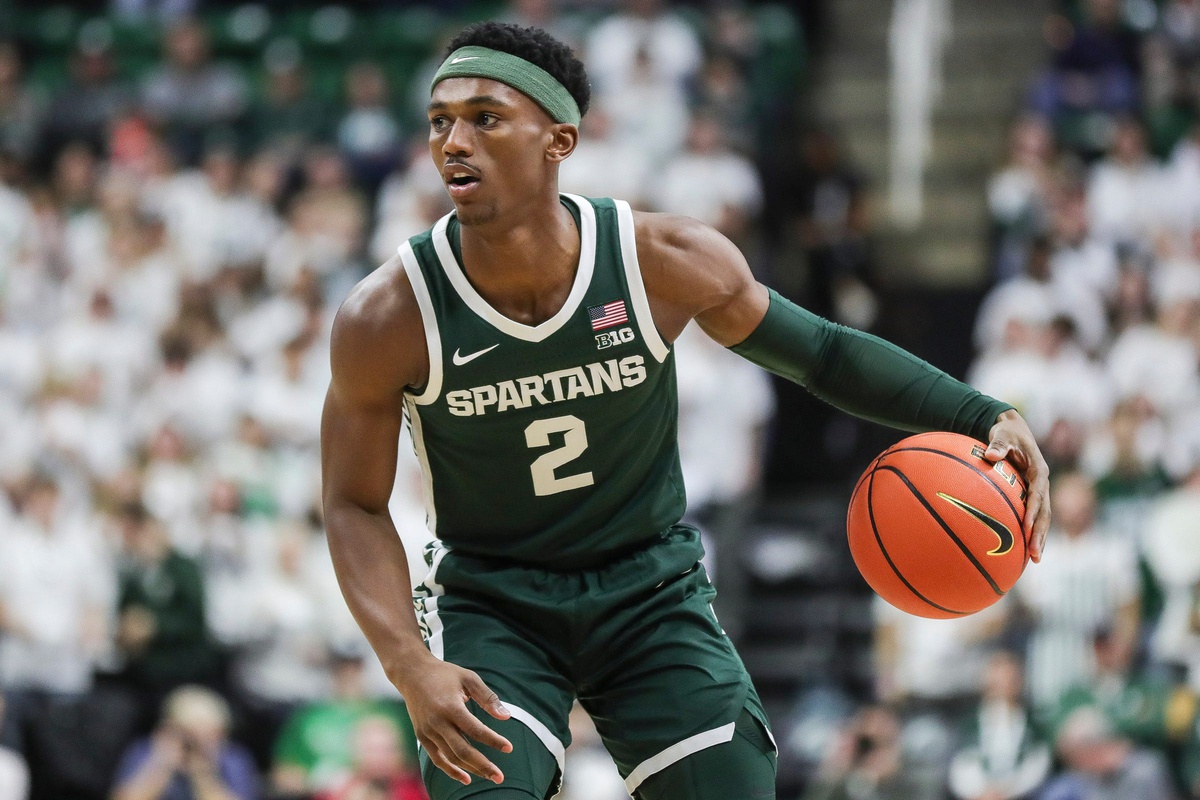 Michigan State basketball is getting set to take on Duke on Tuesday night in the Champions Classic. Will the Spartans win?
The biggest non-conference game of the season is finally here. Michigan State basketball takes on Duke tonight in the Champions Classic in what has turned into a very interesting matchup. This matchup between college hoops heavyweights is always intriguing, but this year's game has a different storyline to it.
Both teams enter this game 1-1, meaning the loser will fall to 1-2. That poor start doesn't happen for either of these programs, so both teams are desperate for a win.
I asked some of the other Spartan Shadows staff members to make their predictions for the big Michigan State basketball game. Let's see how we all think this game will play out.
Spartan Shadows predictions
Chris Norman: Quite honestly, I'm not sure how this one's going to go. I do think Michigan State's poor shooting from beyond the arc will level out eventually. The team as a whole needs to address their rebounding as well. I'll say Michigan State figures it out and comes away with a close and rare dub over the Dukies. MSU wins 71-66.
Anthony Garvert: The matchup to watch will certainly be Tyson Walker versus Jeremy Roach, senior PGs who are both off to hot starts. MSU makes more than one three this time around and keeps it close in a defensive bout. But Kyle Filipowski's polished offensive game will prove to be too much for Michigan State's frontcourt to handle. Duke 72, MSU 67.
Connor Muldowney: Michigan State has had all weekend to get right after a shaky first couple of games and I think they'll show up to play against Duke and actually light up the scoreboard from 3-point range. Jaden Akins will get things going early and Tyson Walker will join in. We'll even see a more aggressive AJ Hoggard as he loves to show up in big games. I expect this one to be tight throughout but Tom Izzo gets the best of Jon Scheyer with great adjustments and vast improvement from last week. Final score: MSU 76, Duke 74
Zack Theis: I'm going with a 75-70 Duke win for Tuesday sadly.
Just Another Sports Fan: 72-68 MSU. I gotta make the homer pick.
Nick Foster: MSU 73, Duke 70. This game will come down to rebounding and whose supporting cast can help the stars. I think Michigan State wins the rebounding battle and the supporting cast, specifically Jaden Akins, provides a stellar all-around game (18 points, 9 rebounds, 4 steals, 3 assists) to propel the Spartans to victory.
Daily MSU: I see this being an instant classic between two historic programs. Michigan State will get off to a fast start, especially from 3-point land, and jump out to an early lead. Duke will fight back and this will be a one-possession game most of the night. I think our experienced guards prove to be too much with Hoggard and Walker taking the game over late like they always do in big matchups. MSU 77, Duke 69.
Duke fan prediction
Michigan State basketball may have a heated rivalry with Duke on the court, but I must say their fans are fun to interact with online. I follow a great Duke account on X that hosts a podcast called the 5 Point Play Podcast (@5PointPlayPodc1) and asked them to make a prediction as well. Here is how they see this game going:
@5PointPlayPodc1: I can see this being a tight game early on. Obviously Michigan State is better than a 6% 3pt shooting team, but one of the places Duke is efficient on defense is at the 3pt line. Duke is far from a finished product though, and with Izzo involved, this game can and will get interesting. Will Izzo play drop coverage against Duke's bigs or will he elect to play straight man? We'll see. Either way, I can see Duke pulling away late. I am excited to see Coen Carr, Tyson Walker, and Malik Hall.
75-65 Duke.
Summary of Predictions
In total, we have five predictions in favor of Michigan State and three for Duke. Everyone sees this being a close game, with the average final score tonight being a 72-70 win for Michigan State basketball.
This is the first matchup between these programs since Coach K retired, so I am most interested to see if Tom Izzo can use his experience to outcoach Jon Scheyer. This should be a good one.