Michigan State Basketball: Series history vs. Duke
Who holds the clear edge?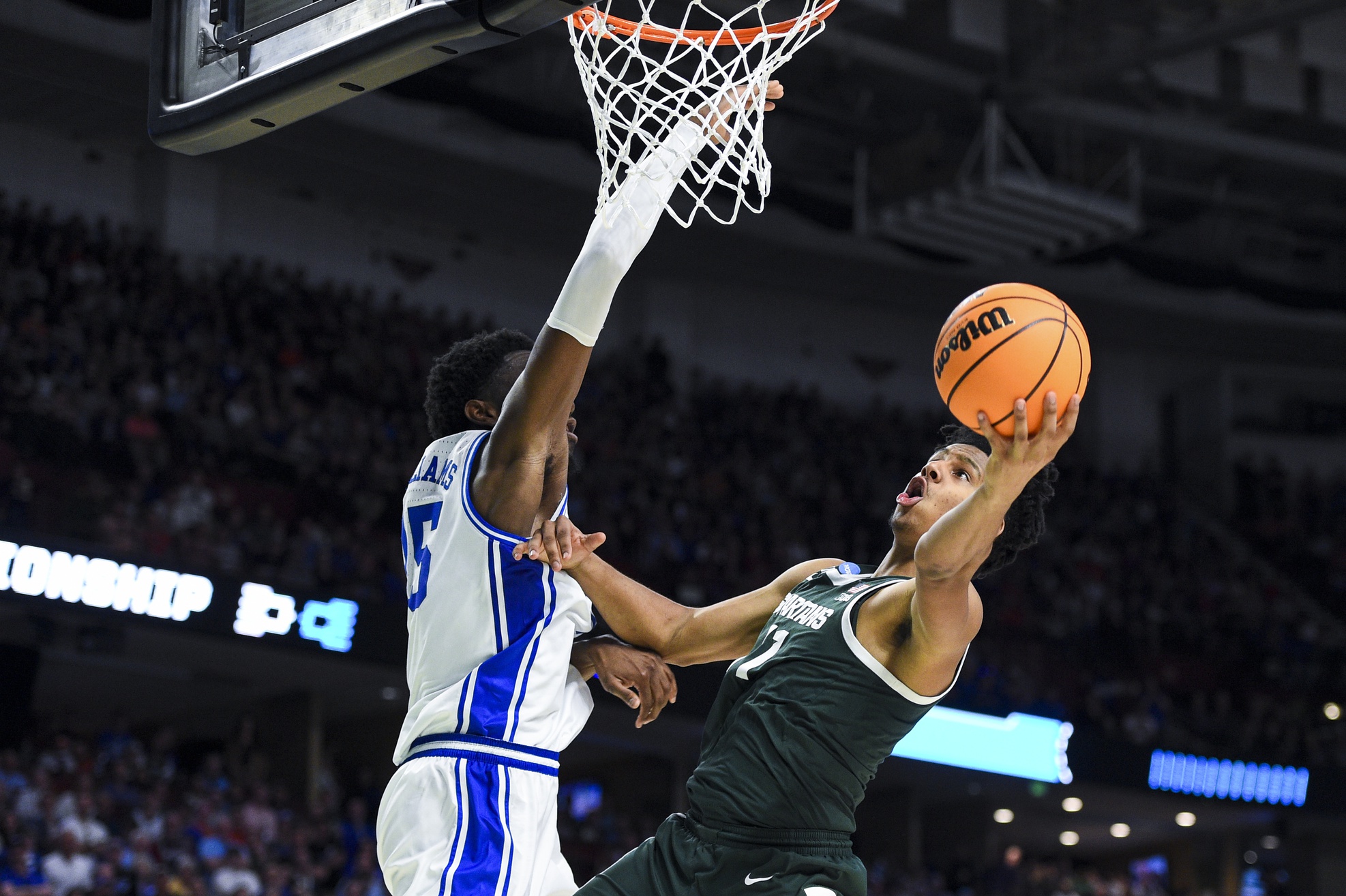 Michigan State basketball and Duke have squared off 18 times in the history of the two programs. One side holds the clear edge.
One of the biggest Michigan State basketball games of the season is fast approaching. The Champions Classic matchup versus Duke is on the big stage once again and this will likely be another classic game. The Spartans have dominated a lot of matchups in our program's history, however, this is not one of them.
Let's take a look at the series history between these historic programs.
Duke dominates the all-time series
The Spartans and Blue Devils have faced off 18 times in their history. Duke unfortunately holds the massive advantage in this series 14-4. A lot of that has to do with Coach K, who is arguably the greatest college basketball coach of all time. A Coach K-led Duke team usually meant bad news for Spartan fans. With Coach K, Duke was 13-3 against the Spartans. Coach K being the head coach in all but two games in these programs' history is a wild stat on its own. But for him to have that much dominance over us is why he is one of the best to ever do it.
Michigan State however has been able to level the playing field in recent years. The last four matchups between these two programs have seen both teams come away with two wins. The two Michigan State wins were the 2019 Elite Eight game and the 2020 Champions Classic. Even though Duke has dominated the all-time series, it has been dead even in recent years.
First matchup without Coach K
Tuesday's game starts a new chapter in this rivalry. This will be the first meeting between the two programs since Coach K retired at the conclusion of the 2021-22 season. Tom Izzo proved he learned how to coach against him, but all that goes out the window. He has to go up against their new coach, Jon Scheyer, for the first time. I believe this is in our favor.
Scheyer is a good coach and Duke still has the talent they always do, but he is no Coach K. He also is no Izzo who has proven himself over and over again, while Scheyer has nothing to show on his resume yet. The massive difference in coaching experience could very well be the difference in this game.
Michigan State basketball has the chance to go 1-0 against Duke in the post-Coach K era and 3-2 in the last five meetings. That by no means is dominant, but it's what we need to do to turn the tides in this rivalry. This should be a good one and I can't wait for this game to tip off.