Michigan State basketball: Good, great, bad, and ugly from Hillsdale win
A nice way to start the year.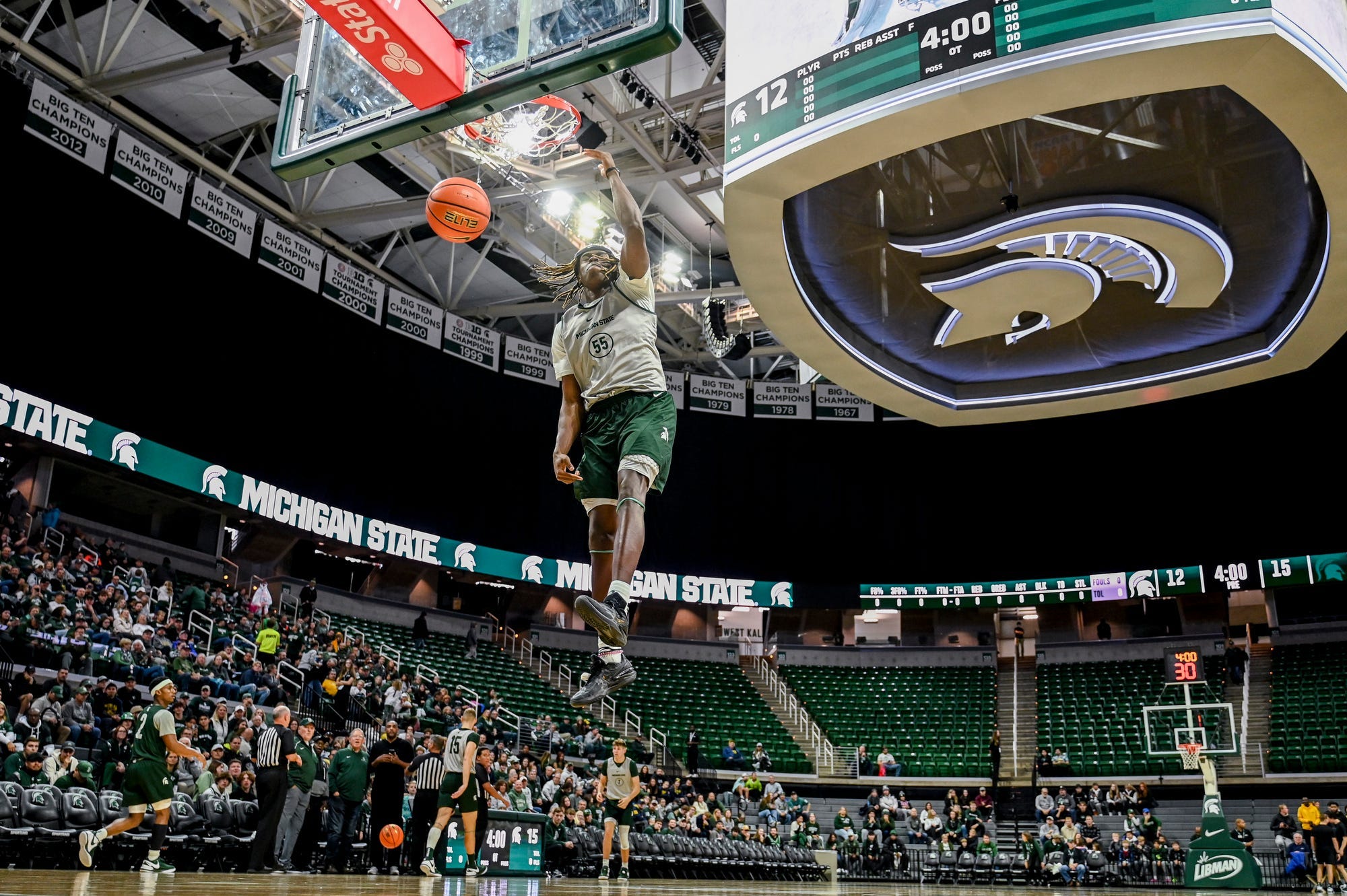 Michigan State basketball comes away from their first exhibition game of the year with an 85-43 win against Hillsdale.
The time has finally come for Michigan State fans to get excited once again. After being downtrodden and disgraced throughout the football season, the Michigan State basketball season is here to save us all. It won't count towards their record, but a win is a win and we got a great view into how this season will go. Fans got their first look at how the veterans will react to lofty expectations, and how the freshman will plug into this championship roster.
In addition to the win, fans got a taste of what to expect from Coen Carr's alien-like athleticism.
So let's dive into the good, great, bad, and ugly from Michigan State's exhibition win against Hillsdale.
Good: Offensive efficiency
A staple of a Tom Izzo led Michigan State basketball team is offensive efficiency. Fast paced play in the break, but in the half court, Izzo's Spartans share the rock and find the open shot. This was front and center for MSU last night as they had 27 assists on 33 made field goals. That's an outstanding 81.8% assist rate. MSU continually made the extra pass and found the open man. This led to 12 different players recording a point, all but two on the roster. Four players finished scoring in double figures and it all starts with an elite assist rate.  
Along with having a 24-6 advantage in the fast break, and an electrifying Coen Carr tomahawk dunk, the Spartans would finish making 55 percent of their field goals, going 33-60. Even better, MSU finished the first half shooting 63.3% (19-30).
There clearly were no issues moving the ball for Michigan State basketball, nor any shooting rust to knock off from the offseason.