Michigan State basketball: Getting to know No. 9 Duke
What do we know about the Blue Devils?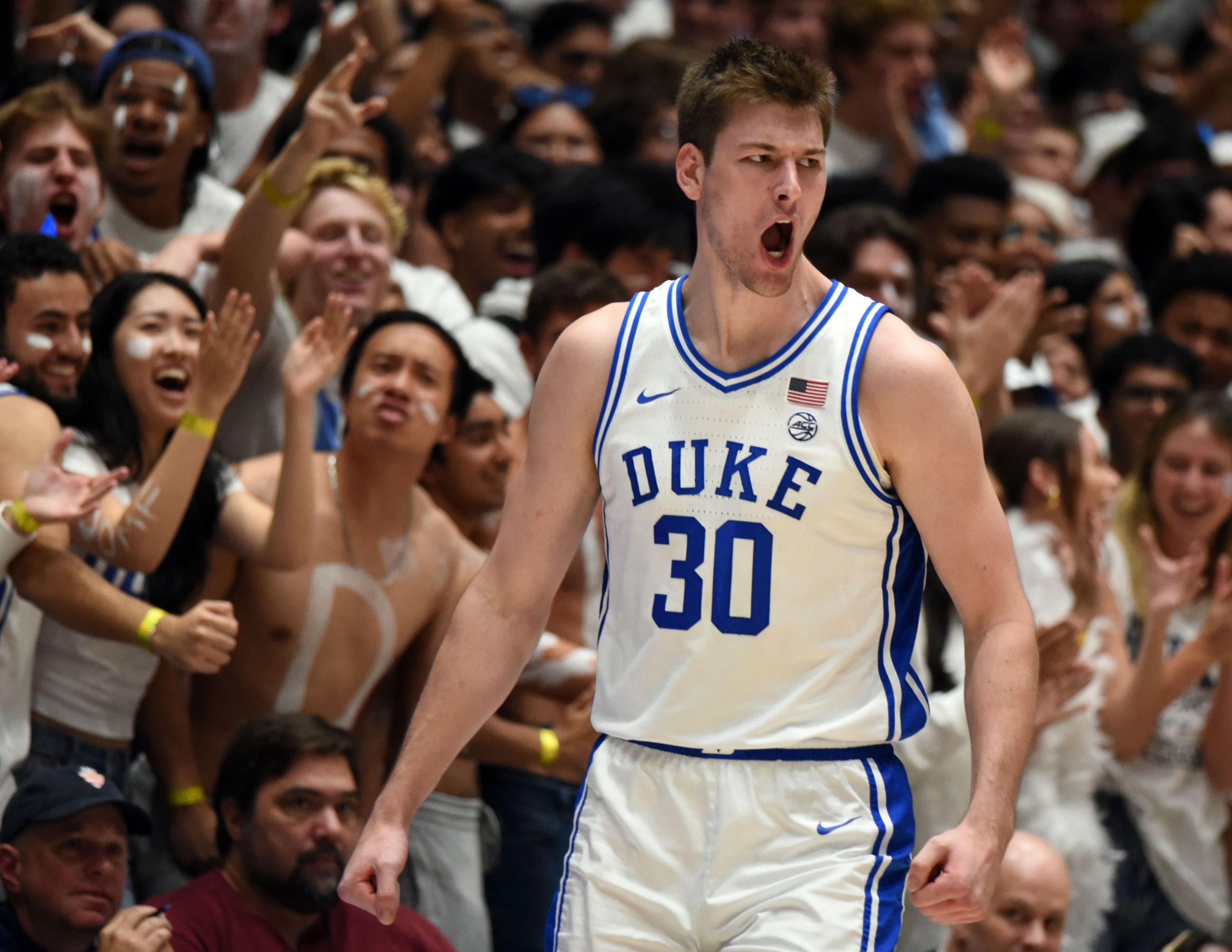 Here's everything you may need to know about the Michigan State basketball vs. Duke game on Tuesday night.
Michigan State basketball fans should be well acquainted with Duke, but, this is the first time we've seen the Blue Devils without Coach K in over 40 years. John Scheyer now leads Duke basketball. Let's meet Michigan State's next opponent, the Duke Blue Devils.
When: Tuesday, Nov. 14, at 7 p.m. ET
Head-to-Head Record (Champions Classic Record): Duke leads the all-time series 14-4 (Duke 3-1 vs.. Michigan State)
Records: No. 18 Michigan State (1-1), No. 9 Duke (1-1)
The Champions Classic kicks off in Chicago on Tuesday night beginning with our Spartans taking on the Duke Blue Devils for the fifth time in the tournament of champions, as Tom Izzo tends to call it. This will be Izzo's first game against Duke with John Scheyer as head coach. Duke is coming off a 78-73 home loss against the Arizona Wildcats last Friday night. The Blue Devils opened their season with a 92-54 win against Dartmouth. KenPom has Duke 12th in their rankings, while Michigan State sits 30th after Week 1.
Duke has featured this starting lineup to begin the season:
G: Jeremy Roach (SR) — 6-foot-2
G: Jared McCain (FR) — 6-foot-3
G: Tyrese Proctor (SO) — 6-foot-5
F: Mark Mitchell (SO) — 6-foot-9
C: Kyle Filipowski (SO) — 7-foot-0
The Blue Devils are led by sophomore center, Kyle Filipowski, who is averaging 25 points, 7.5 rebounds, and a block on 62.5 percent shooting (57.1 percent from deep). Jeremy Roach has also started his senior season strong with 15.5 points, 3 assists, and 1.0 steals on 52 percent shooting (42.9 percent from three). Tyrese Proctor leads Duke in assists at 6.5 per game.
Arizona exposed a weakness in Duke that we've seen in our Spartans to begin the season: rebounding. The Wildcats manhandled the Blue Devils on the boards with a 45-33 advantage, and, most notably, 15 offensive rebounds. The Blue Devils also failed to support Filipowski's 25-point effort. Roach provided 17 points, but no other Blue Devil scored in double digits.
Michigan State and Duke aren't too different from each other to begin the season. Their teams' best players: Filipowski and Tyson Walker, both led their squads in scoring in their first two games. In their first big game of the season, Filipowski scored 25 and Walker dropped 35; but both teams lost. We've also seen both teams get outrebounded in their biggest tests to date: Duke was outrebounded 45-33 at home against Arizona, while Michigan State was outrebounded by three at home by a less talented James Madison.
Prediction: It's fair to say we haven't seen the best of either team yet, we may see it Tuesday from both squads. Neither team wants to begin their season 1-2, with two losses on the resume to tournament teams. This should be a close game. The team that wins the rebounding battle and receives the most support from players not named Filipowski or Walker will win Tuesday night. I expect Michigan State's guards to take over the final minutes with Jaden Akins hitting a huge 3-pointer to lead the Spartans to a 73-70 win, helping us forget the James Madison loss from a week ago.