Michigan State basketball is top 5 in ranked wins since 2009
Yet again, stats are proving MSU hoops is elite.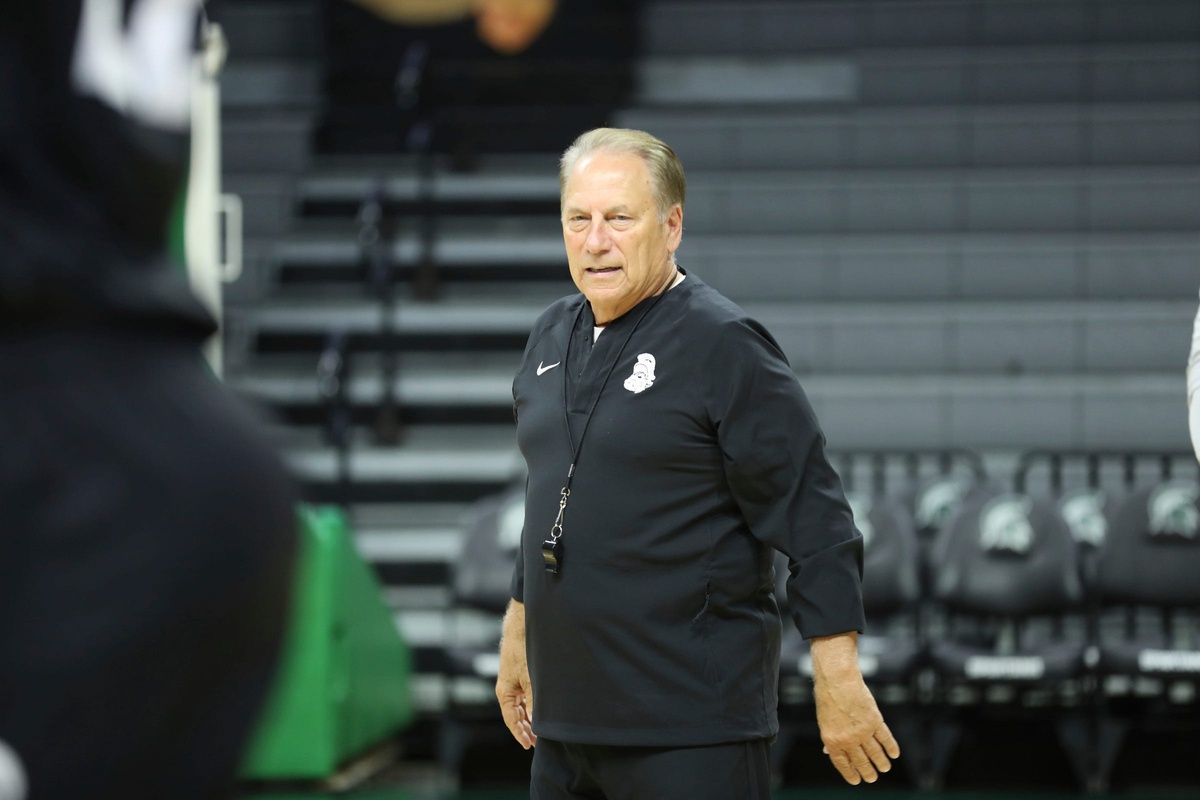 Michigan State basketball has been elite for decades, but it's especially impressive when it comes to ranked wins.
A lot of good things have happened to Michigan State basketball since 2009. Four Final Fours, six Big Ten titles, and four Big Ten Tournament championships stand out the most. But one thing that probably doesn't come to mind is the total number of ranked wins.
With all the success Michigan State has had, it's no surprise to see it high on this list.
Here are the top five programs with the most ranked wins since 2009.
The Jayhawks know how to bring their A-game against opponents 😤 @KUHoops pic.twitter.com/Ew2DzUO7R9

— FOX College Hoops (@CBBonFOX) October 30, 2023
Over the last 14 seasons, Michigan State has beaten 78 ranked opponents. That averages out to about 5.5 ranked wins per season. Considering we have had some years with below-average teams, that number is extremely impressive.
What does this statistic tell us?
The obvious thing this tells us is that Michigan State is consistently one of the best teams in the country. This is no surprise to anyone. To be the best you have to beat the best, and Michigan State does that regularly.
This also reminds us how difficult our schedules are under Tom Izzo. Each team only gets a limited number of ranked opponents on their schedule, with a majority coming in conference matchups. However, Izzo goes out of his way to schedule difficult non-conference opponents which only helps add to the total.
Lastly, how much higher the Spartans are compared to the rest of the Big Ten is surprising. I don't know who the next Big Ten team is, but Michigan State is way ahead of whoever it is. The Spartans have 14 more wins than fifth place Baylor posted above. That tells us that we are at least 15 wins clear of any other Big Ten school, if not more.
Michigan State will add to it this season
We will have plenty of opportunities to add to our total this season. Previously, I wrote about all of Michigan State's future ranked opponents, but to summarize quickly, we currently have six ranked games on our schedule. That number will likely increase as more Big Ten teams get ranked later in the season. So naturally, that total should rise this year.
But what's the main reason this total should rise? We have a really good team. It's as simple as that. We're No. 4 in the country for a reason. Every game but two on our schedule we stand a good chance at winning. Duke and Purdue are the two games I would predict MSU to lose, but even then the Spartans still have a chance to win.
I love seeing stats like this. It's always a nice reminder of just how good we have it at Michigan State. This season is shaping up to be another good one, and I can't wait to see what this team accomplishes.