Should Michigan State basketball pursue former Michigan commit Papa Kante?
Are the Spartans in the market for another big?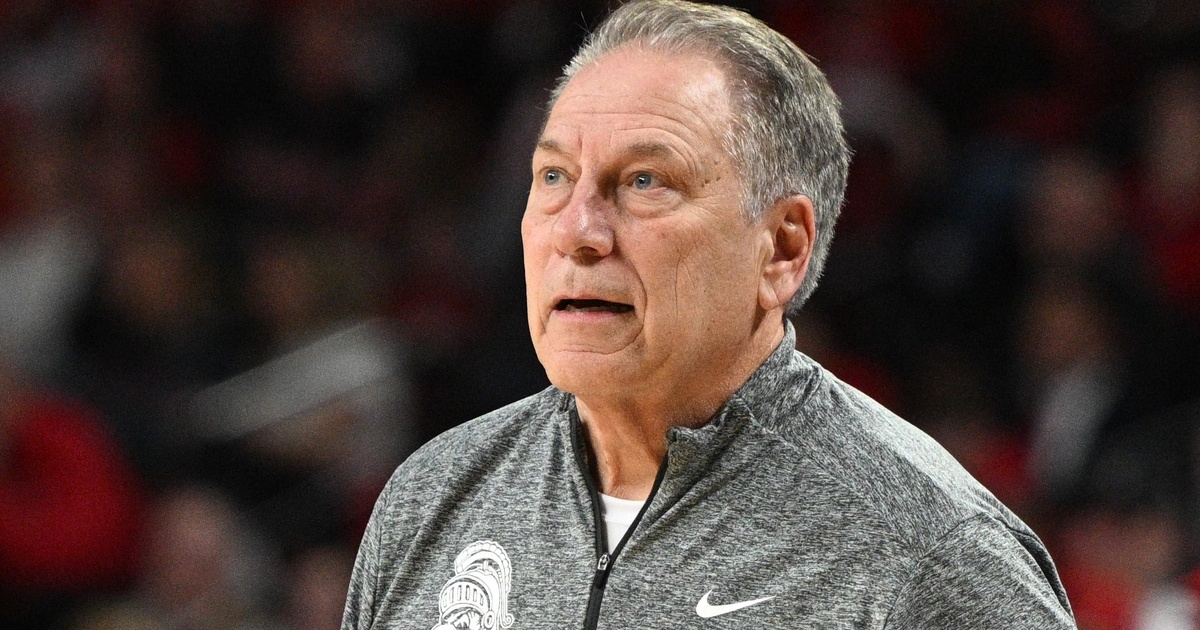 Could Michigan State basketball be in the market for another big man in the form of former Michigan pledge Papa Kante?
Earlier today, four-star 2023 Michigan commit Papa Kante announced that he is requesting a release from his National Letter of Intent and will be reopening his recruitment. The 6-foot-10 center from South Kent, Conn., is currently ranked the No. 107 overall player in the 2023 class and the 14th best center according to 247Sports Composite.
Kante has a listed 7-foot-4 wingspan which would immediately make him a threat down low on the defensive end to block shots and clean up the glass on missed shots. There is definite room for improvement on the offensive end, but the tools and strength are there to develop into a legit scoring threat as well. Should Michigan State basketball be interested?
Two of Michigan State's biggest weaknesses last season were depth and a formidable presence down low. Kante would immediately help in both of these areas as he would be able to provide quality minutes in the post which we could have used desperately last year. He may not be someone we could rely on to win us games, but MSU has plenty of talent returning where that is not needed.
The Michigan State basketball squad already has plenty of bucket-getters, but Kante would fit perfectly in the role of another quality piece down low that can give good minutes each game when needed.
We also know that Tom Izzo is very selective when it comes to adding talent from the transfer portal, so I could see him being interested in adding a developmental big to this class who projects to be in the college game for 3-4 years. The pairing with five-star Xavier Booker just makes sense in this aspect as well. Booker will likely be headed to the NBA in 1-2 years, giving Kante a couple years to get used to the college game and ready to play significant minuets after Booker leaves and Sissoko graduates.
Kante would be joining the already third-ranked 2023 class in the country that includes five-stars Xavier Booker and Jeremy Fears as well as four-stars Coen Carr and Gehrig Normand. The addition of Kante would keep MSU's 2023 class as the third-best in the nation, according to 247Sports, just a half point behind Duke and Kentucky who each have four five-stars.
Adding Kante to Michigan State's roster would only strengthen my expectations for next year as he would be able to contribute early on in the event of foul trouble or any potential injuries. It would also be fun to steal a recruit from the team down the road this late in the cycle, which only increases the intensity in our rivalry with the Wolverines.
Will Izzo and MSU show any interest here? That is yet to be seen, but it would make a lot of sense to purse Kante to complete the roster for the 2023-24 season.
Xavier Booker "relentless" in recruiting 4-star guard Jase Richardson
The incoming freshman wants Jase Richardson to join him in 2024.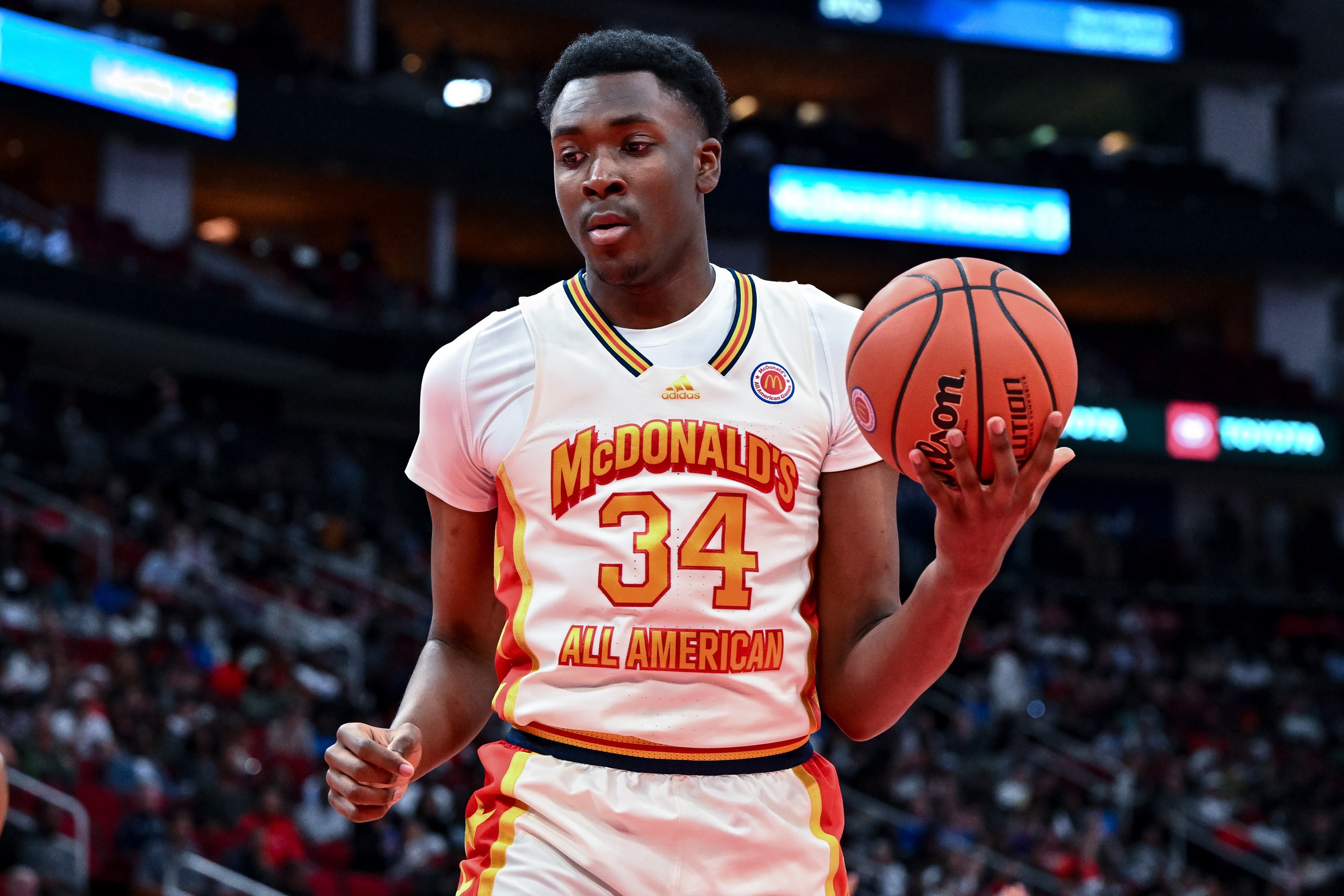 Michigan State freshman and five-star Xavier Booker has been "relentless" in his pursuit of Jase Richardson.
With all of the 2023 class freshmen arriving on campus, it feels only right that Michigan State fans look ahead to the 2024 class.
Tom Izzo just landed arguably his best class ever, headlined by Xavier Booker, Jeremy Fears, Coen Carr, and Gehrig Normand. He's now aiming to land an equally impressive 2024 class that currently has four-stars Jesse McCulloch and Kur Teng committed.
One of the top targets left on the board is a legacy recruit: Jase Richardson.
The son of Spartan legend and NBA star Jason Richardson has spoken highly of Michigan State over the past year and he even took an official visit back in October. Since then, he's garnered a ton of interest from major programs including Alabama, Arkansas, San Diego State, USC, and Virginia. He's weighing his options.
At the recent Pangos All-American Camp, he spoke with 247Sports' Brandon Jenkins about his recruitment and he said that he is planning officials to Alabama and Cincinnati.
He also said that one Michigan State player is "relentless" in his recruitment: Xavier Booker.
The five-star big man from the 2023 class has apparently been doing some recruiting of his own, per Jenkins' interview with Richardson.
"Every coach calls me every other day. I like the culture there. Everybody there is family. Xavier Booker has also been relentless in recruiting me."
Surprised to hear this? A lot of people might be considering Booker was widely considered by Spartan fans to be a one-and-done prospect. Some experts, however, believe that he could be a 2-3 year type of player based on his frame and raw skills. Patience has been the word used by some recruiting experts regarding Booker.
As for the recruitment of Richardson, it's cool to see that a highly-regarded player like Booker is putting in work to get Jase to Michigan State. You don't often see that. Who wouldn't want a five-star and top-10 player in the country to say they want to play with you?
This could be one heck of a recruiting tool for Izzo.
Richardson told Jenkins that he plans on committing before his season starts in the fall. He's the No. 44 overall recruit and No. 7 combo guard in the nation, per the 247Sports Composite.
Michigan State basketball prioritizing 5-star SG Isaiah Elohim
Elohim would be a heck of a 2024 addition.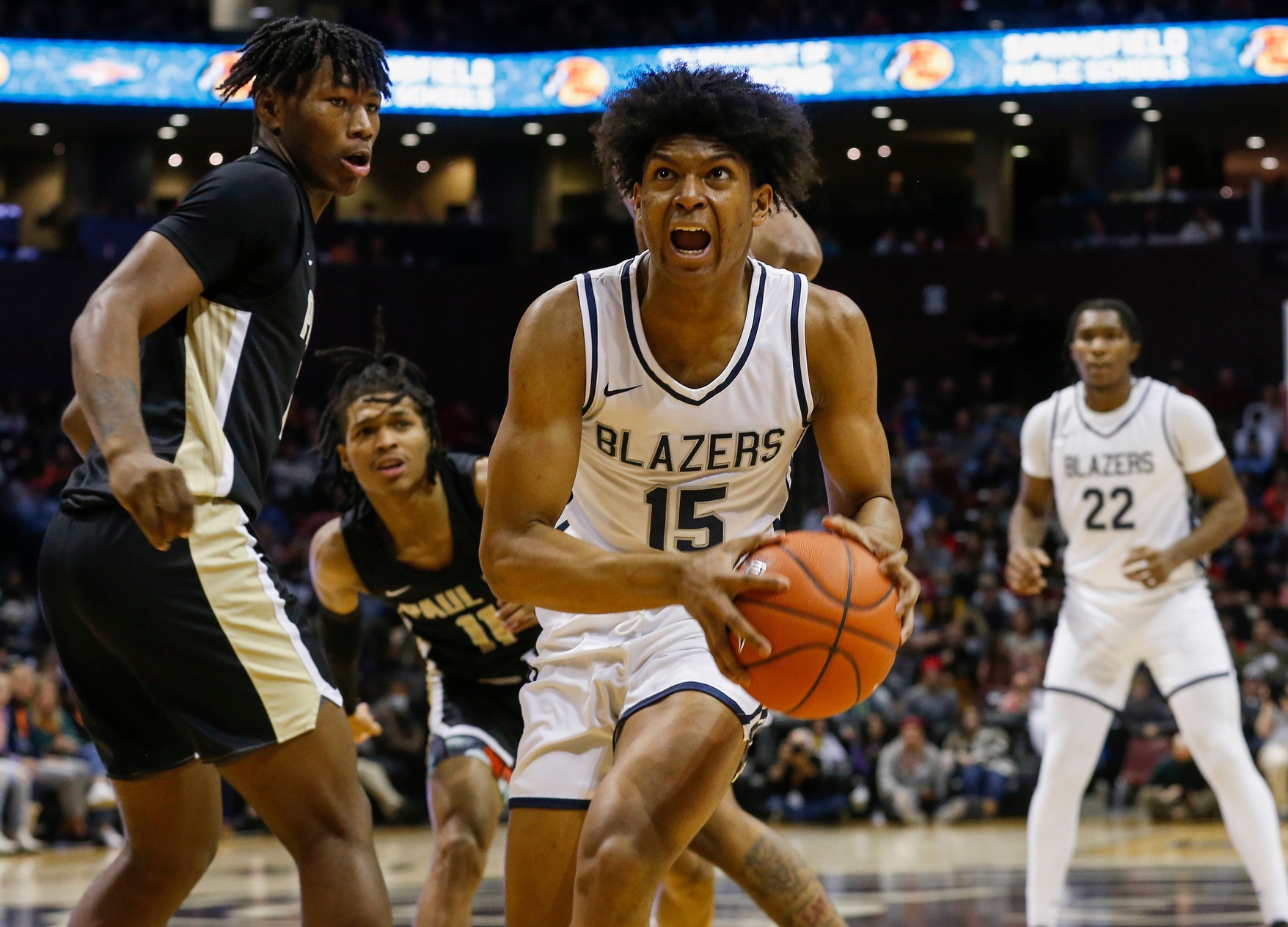 Michigan State basketball is one of six schools reaching out the most to five-star shooting guard Isaiah Elohim.
In a tweet from 24/7 High School Hoops, it was recently revealed that Michigan State basketball, among five other programs, is showing plenty of interest in highly-ranked shooting guard Isaiah Elohim from California.
2024 5⭐️ Isaiah Elohim is one of the top players in the '24 class. He told me he's hearing the most from these schools lately:

UCLA
Kansas
Arkansas
Kansas State
USC
Michigan State

He tells me he'll be looking to start setting up visits in the coming weeks. #11 in the ESPN100. pic.twitter.com/4jTXncDCJL

— 24/7 High School Hoops (@247HSHoops) May 23, 2023
The 6-foot-5, 190-pound Elohim isn't an athletic freak like Coen Carr, but has excellent size, speed, and athleticism regardless. He also has a good shot and excels at scoring the ball from around the court. It's easy to envision him being the kind of guy in the future who can drop a flurry of jumpers and take over a game.
Elohim is currently attending Sierra Canyon in Los Angeles, Calif. This is big-time basketball school that has produced plenty of NBA talent, including Kenyon Martin Jr. and current Detroit Piston Marvin Bagley. It's also the same school that Bronny James attended. The fact that Elohim was able to excel at such a prestigious basketball school (against excellent competition) gives me plenty of confidence that he can translate to the next level.
Tom Izzo will have to beat out other big-name programs such as Kansas, UCLA, Duke, Kentucky, and Baylor (who have also reportedly been showing interest) for the top-20 ranked shooting guard. Michigan State just capped off a top-five ranked class for 2023, but keeping the recruiting hot streak going for 2024 would be massive for the program. The more five-stars you have, the more five-stars you get — talent wants to play with talent.
Look for a visit to be scheduled soon.
It might be time for Izzo to land his latest five-star.
Coen Carr throws down incredible free throw line dunk (Video)
Coen Carr is a freak.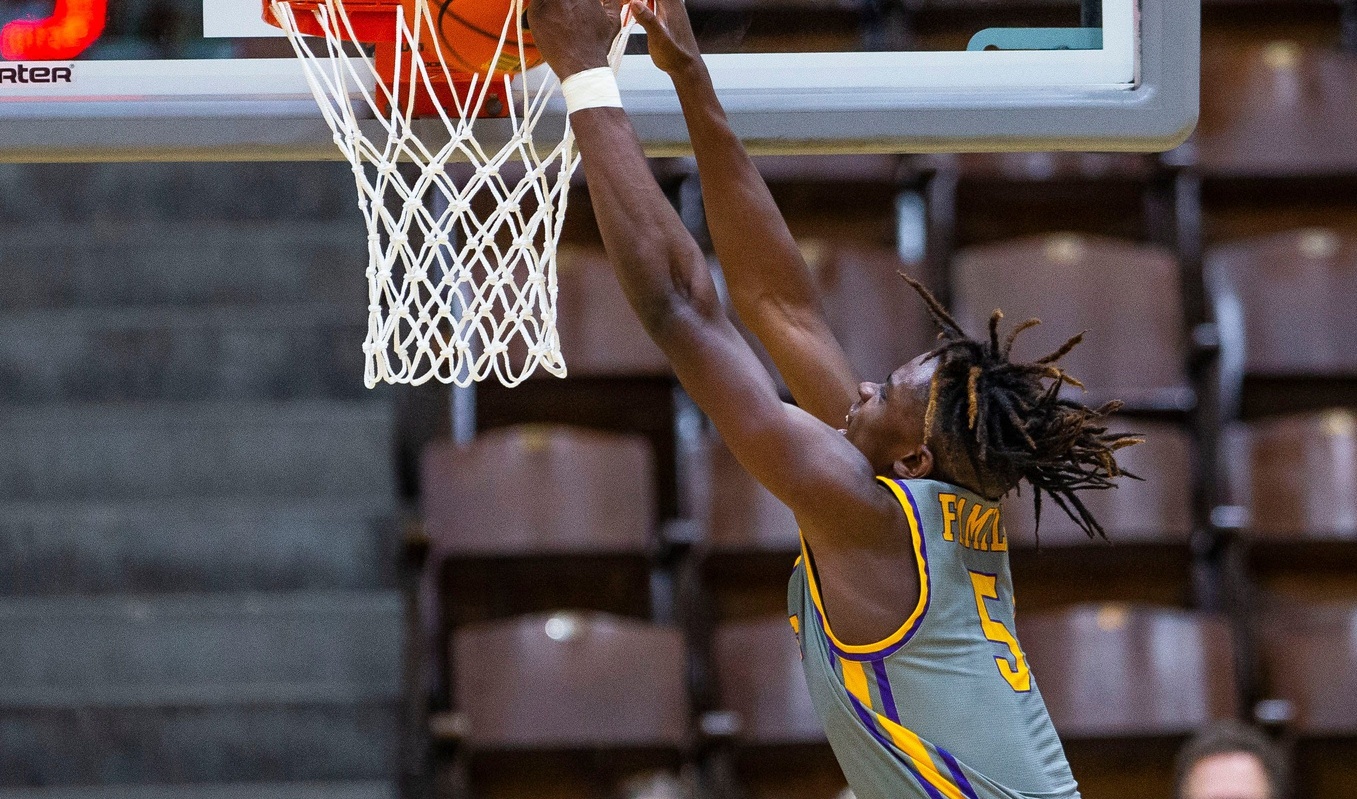 Coen Carr flashed his elite athleticism once again, throwing down a dunk from the free throw line this weekend.
Incoming MSU freshman forward Coen Carr has displayed his extreme athleticism all offseason. It seems like every week a new video surfaces of him doing something mindboggling.
Today's highlight shows Carr dunking from the free throw line.
Coen Carr taking off from the FREE THROW LINE 🤯 (via daddyharden/TT) pic.twitter.com/R8U8OKK5qP

— Overtime (@overtime) May 21, 2023
This is something that most NBA players can't even do but Carr looks like he is able to do this with ease and had the whole gym rocking in the video.
Coen Carr is one of four players joining the Michigan State Basketball program this season, joining five-stars Xavier Booker and Jeremy Fears as well as four-star Gehrig Normand. According to 247Sports, he is the No. 31 player in the class and No. 7 at his position. Carr was not always ranked this high, but his ranking skyrocketed during his senior season as he vastly improved his game.
Michigan State's 2023 class is one of Tom Izzo's best ever. The Spartans class is No. 4 in the country and is the best in the Big Ten. Each freshman will be ready to play day one and will mesh perfectly with the returning players.
What will Coen Carr do next? My guess is we won't have to wait too long to see his next high-flying dunk shock the internet. He's going to tear the roof off of Breslin next year.