Brandon Jordan is still doing some social media recruiting for Michigan State football
Brandon Jordan still loves him some Michigan State.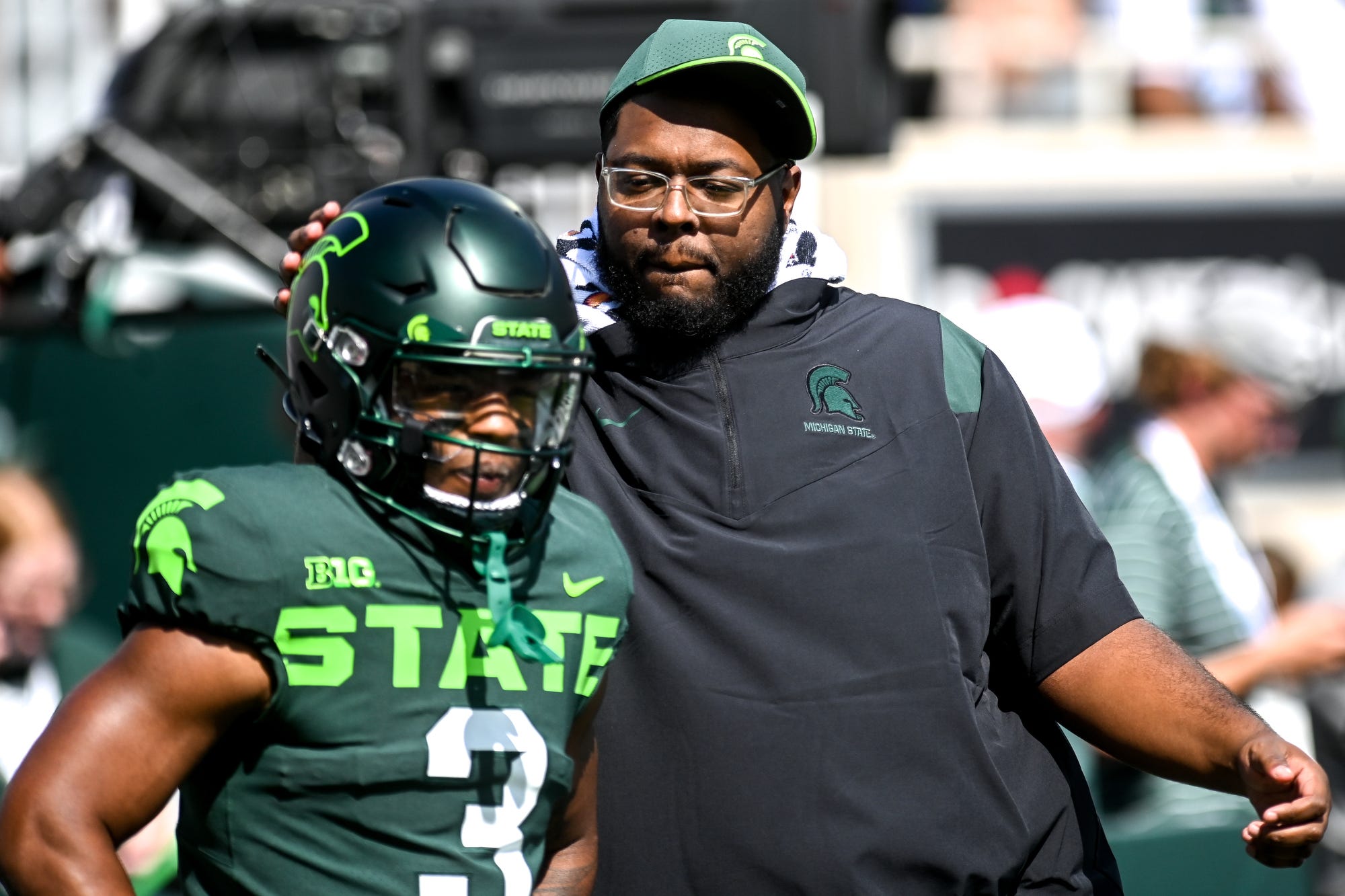 Brandon Jordan hasn't been on the Michigan State football staff for months but he's still doing some social media recruiting.
The month of June for Michigan State football is huge because it's the start of official visit season.
This month is an opportunity for Michigan State to either make up ground on players' recruitments or finish the deal with a commitment. One of the most important aspects of these visits is the connection between the players and the coaches. With a few coaches leaving Michigan State, building those connections between the new coaches and the recruits has been something the coaching staff has tried to do. Typically when coaches leave, they typically don't try to help their old school in recruiting but this is not the case for Michigan State and Brandon Jordan.
After one year at Michigan State, Brandon Jordan took a job with the Seahawks but this doesn't seem to affect the relationship he has with the Spartans, especially in recruiting.
While Jordan is not in that room anymore with the recruits, he still has his huge social media following. Jordan has used that following to not only show off his training but it has used it to help Michigan State a little bit in recruiting. One recent example was after four-star athlete Quanell X Farrakhan Jr. was offered by Michigan State. Jordan responded to the news by tweeting at him that Michigan State is the place to be and that Courtney Hawkins will get him right.
Q that's the place to be!!! @CoachHawk_5 go get you right https://t.co/aVQF0Ar2jL

— Coach Brandon Jordan (@CoachBTJordan) June 1, 2023
While Jordan might not do this often, this is something that will help Michigan State in a few different ways.
One of those ways this will be helpful is that it shows coaches seem to enjoy their time at Michigan State. Jordan would not be replying to a recruit with that comment if he did not enjoy his time in East Lansing.
The other main reason this will help is because of the impact that Jordan has had on many different players at all levels of football. He has worked with some of the best players on the defensive line in football which means that he knows what he is doing. While Farrakhan might not be on the defensive line, having a coach like Jordan respond like that could impact his or other recruits' opinions on Michigan State football.
Overall, Jordan still lightly recruiting for Michigan State on social media could definitely be a positive thing for the program especially because it's been quiet lately.