Michigan State basketball makes top 7 for 4-star PF/C Tyler McKinley
MSU and Ohio State are the only Big Ten teams to make the cut.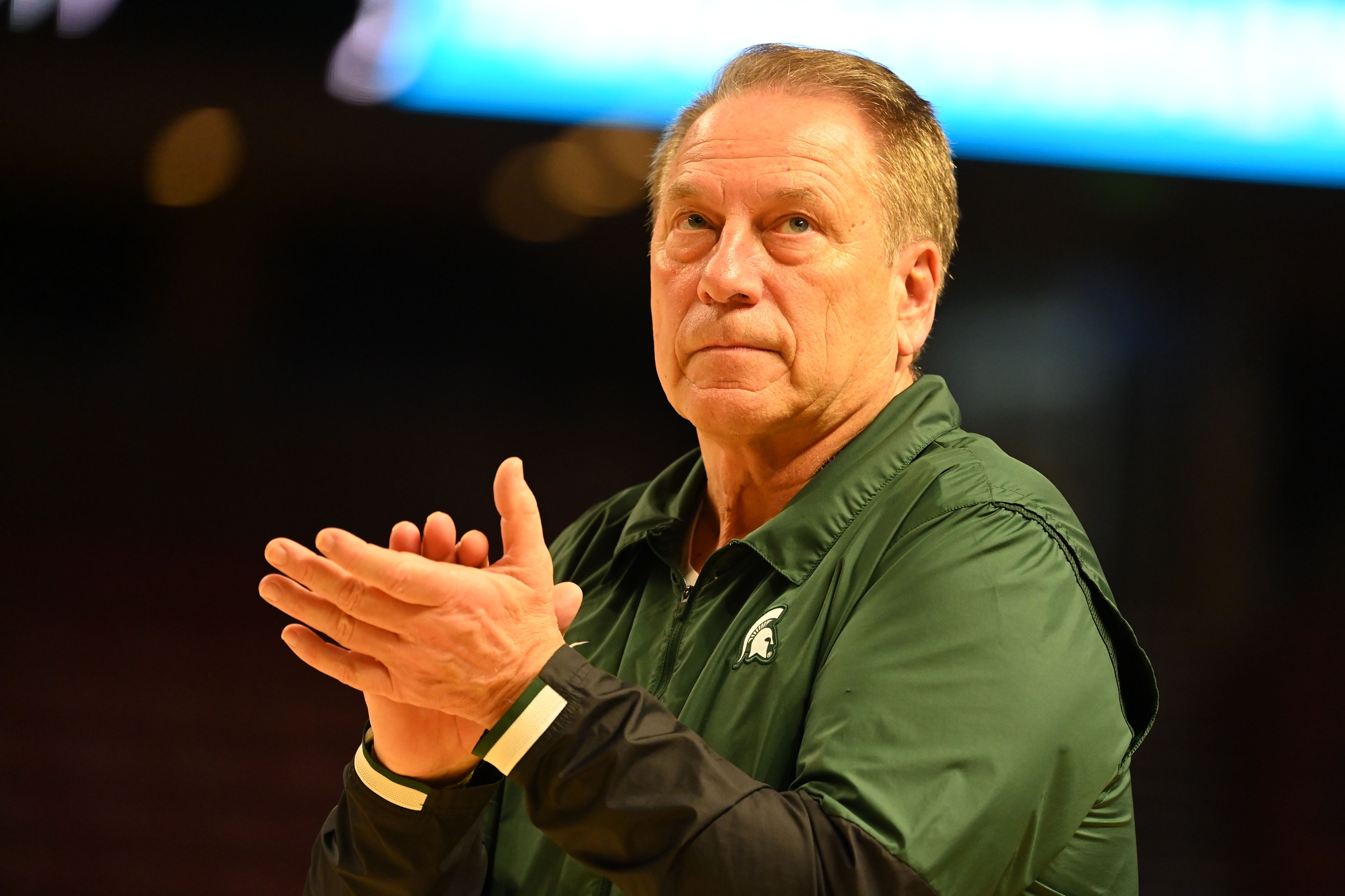 Michigan State basketball has made the cut for one of the top 10 centers in the 2024 class, four-star Tyler McKinley.
Michigan State basketball is in the running for one of the top centers in the 2024 class as four-star Tyler McKinley released his top seven schools on Monday afternoon.
2024 4⭐️Tyler McKinley just released his Top 7. Here are the programs he's considering:

Xavier
Ohio State
Virginia Tech
Cincinnati
Michigan State
Alabama
Tennessee

McKinley is an active, two-way forward who is a solid rebounder and good defender. #72 in the ESPN100. pic.twitter.com/9cDirxTS8f

— 24/7 High School Hoops (@247HSHoops) May 15, 2023
McKinley, originally from Cincinnati, Ohio, is currently playing high school ball in Missouri and has become one of the top 10 centers in the 2024 class. He'll be choosing between MSU, Ohio State, Cincinnati, Xavier, Virginia Tech, Alabama, and Tennessee. That's quite the mixed bag as there are SEC teams, Big Ten teams, an ACC team, and some prominent local teams from where he grew up.
Tom Izzo will have to fight hard for this commitment.
The 6-foot-9, 220-pound center is ranked No. 60 overall in the 2024 class and he's the 10th-best at the position. With his frame, he may translate more to a power forward at the next level and he could complement Jesse McCulloch in the post.
McCulloch also projects as a power forward so this would be an interesting target for Izzo if he were to make a heavy push here.
Flory Bidunga is likely the Spartans' top center target in the 2024 class, but it looks like Indiana has a lead there while Cincinnati is also in the running.
Michigan State's 2024 recruiting class currently ranks No. 10 in the nation after landing McCulloch and four-star wing Kur Teng this spring. Adding another top-60 recruit to the class would just be another sign that Izzo still has it and he's not "washed" like some rival fans claimed a year ago.
McKinley doesn't currently have a visit to Michigan State scheduled, but I'd assume that he sets some officials before making a final decision.
I'd expect the 2024 Michigan State basketball recruiting class to be three or four players deep.