Tom Izzo shares his honest thoughts on retirement
Tom Izzo and Michigan State are nearly synonymous. It's hard to imagine one without the other.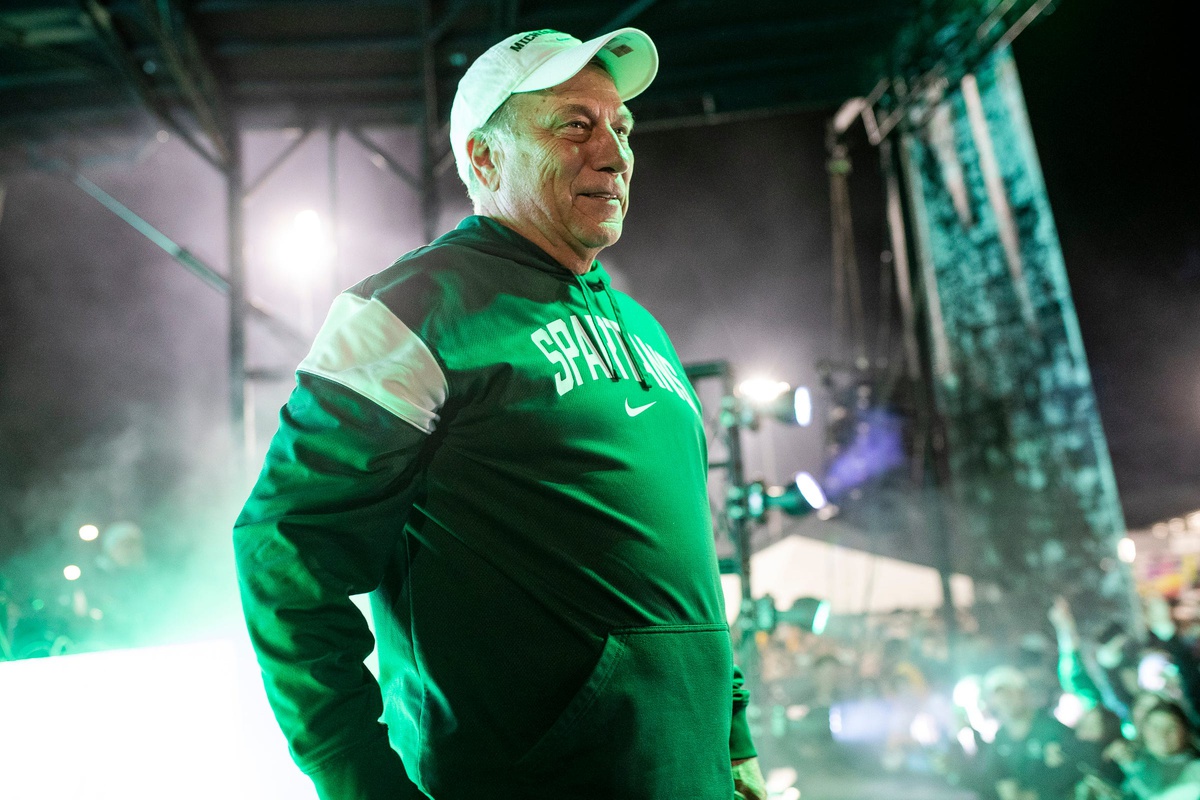 Tom Izzo has been the head coach of Michigan State since 1995 and he doesn't plan on hanging it up soon.
Over the past couple of seasons, the question of "When will Tom Izzo decide to walk away?" has started to creep up more and more. Izzo is one of the most tenured coaches in Division I basketball. After taking over as head coach in 1995, it's difficult to imagine anyone else leading the Spartans
Izzo shared his thoughts on the topic at Big Ten Media Days.
Tom Izzo on retirement: "Some people tell me they love retirement. Others tell me 'never retire.' Right now, I'm leaning towards the second one."

— John Fanta (@John_Fanta) October 10, 2023
This is certainly a welcomed statement for Michigan State fans. The Spartans are entering this year with one of the most exciting lineups Tom Izzo has ever coached. The expectations for the 2023 team are as high as they've ever been in East Lansing. With another high-quality recruiting class lined up for 2024, Izzo is showing no signs of slowing down.
With the shifting in college sports of the transfer portal and the introduction of the NIL era, the question has been whether or not many of the long-tenured coaches would be able to navigate these changes. Not only has Izzo done so through recruiting, but he's also been able to keep his own players.
This offseason, there was much speculation regarding Michigan State guard Jaden Akins and whether or not he would return to the program, test the waters in the NBA, or transfer. Akins ultimately chose to stay at Michigan State. Even though other programs could've offered him more minutes and a more prominent role. The bottom line is, players want to play for Tom Izzo.
In August 2023, Izzo signed a new lifetime contract with the university. The hope now is that the Spartans are able to add another championship banner for Izzo before he walks away from the game. Based on his comments and the current trajectory of the team, we are hoping for many more years of the Breslin Center being at the forefront of college basketball.