Confidence level for next 5 Michigan State football games
How are we feeling?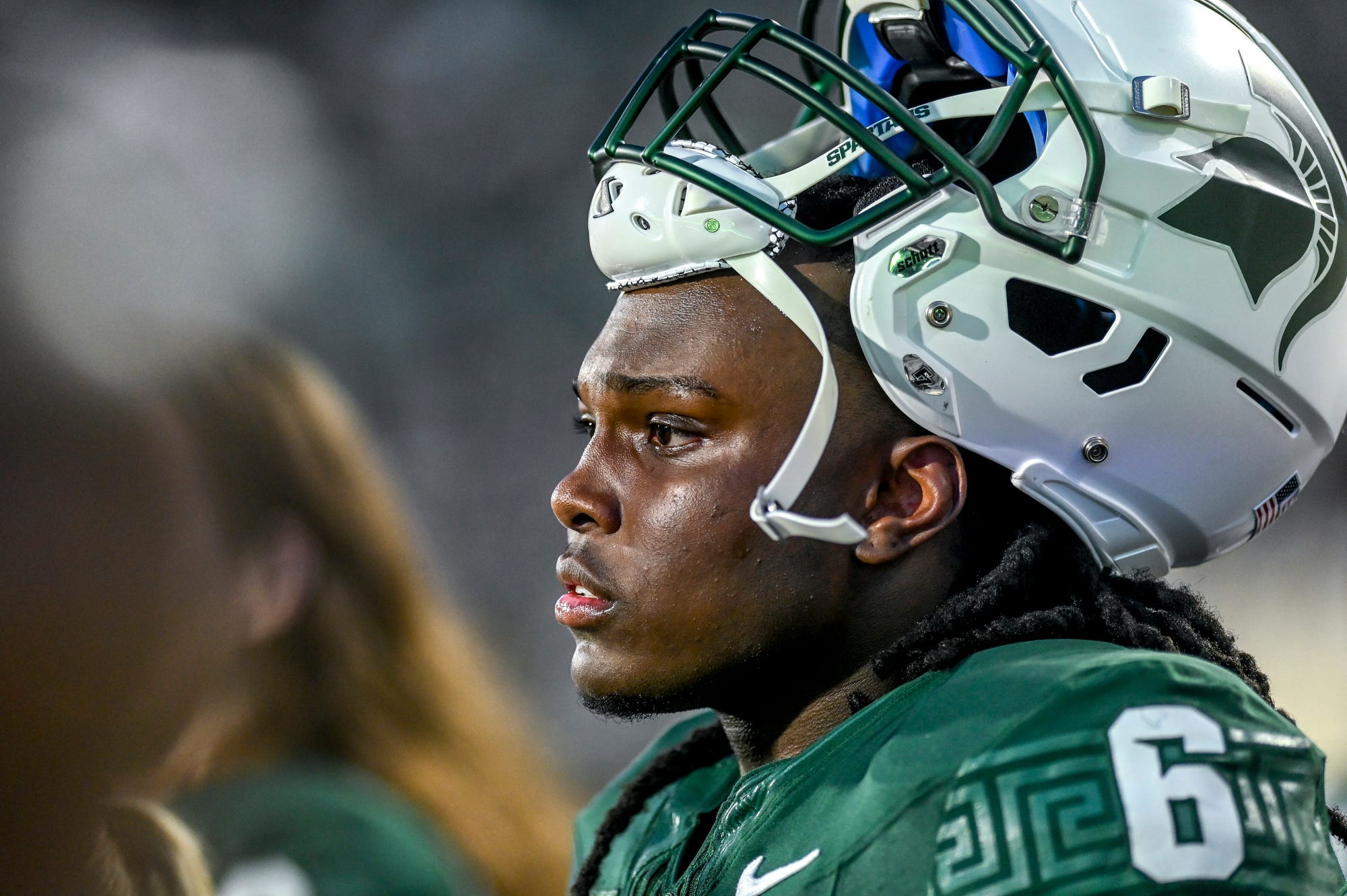 Confidence in Michigan State football has taken a massive hit recently. What's the confidence level looking like for the next five games?
The confidence in the Michigan State football program has taken a big hit recently. The Mel Tucker news and losing badly to Washington has the fanbase wondering what to expect the rest of the season.
Let's take a look at the next five Michigan State opponents and I'll share how confident I am in the Spartans pulling out a win.
I will rank my confidence on a five-point scale as follows:
Likely W
Lean W
50/50
Lean L
Likely L
Maryland: 50/50
I'm not sure what to expect from our game this weekend. We've had a little more time to adjust to and move on from the Tucker news, so hopefully the Spartans will be able to settle in and just play football again. We also don't know yet how good or bad this Michigan State football team is. Our first two games were against subpar opponents and last week was against one of the best teams in the country. We are yet to play someone more on our level.
That changes this weekend when MSU plays Maryland. The Terrapins are undefeated, but they've had their struggles as well. They were trailing Charlotte at the half and were tied with winless Virginia at the half. All that being said, I can see us both winning and losing this game. That's why I give us a 50/50 shot at winning this weekend.
at Iowa: Likely L
Kinnick Stadium is one of the hardest places to win in the Big Ten. Add in the fact that it's a night game and almost nobody wins at Iowa at night. Iowa is also off to a solid 3-0 start as well with a road win against Iowa State. We will learn a lot about Iowa this weekend as they travel to Penn State. But I think Iowa's defense is too strong for our team. Their offense is a little improved and their crowd will be rowdy. Chalk this up as a likely loss for our Spartans.
at Rutgers: 50/50
This is not the Rutgers of old. You no longer can just show up and expect to best Rutgers like we used to. They are also off to a 3-0 start and haven't been particularly close to losing yet. The Scarlet Nights are coming off a dominant win against Virginia Tech and also have another Power Five win against Northwestern. Rutgers plays at Michigan this weekend, so we will find out how good they really are soon.
I'd probably have this game in the "lean win" category if it were at home. But a road game against an up and coming program sets my confidence back a little. That's why I'm putting this game at 50/50 as well.
Michigan: Likely L
Is there much to say here? Michigan is the No. 2 team in the country and have looked solid to start the year. Now they get their head coach back from suspension which should only make them stronger. I was inclined to put this game in the 'lean loss' category because crazy things always happen in this rivalry, but I need to see us have a pulse first after the Washington game. This one unfortunately could be ugly.
at Minnesota: 50/50
Minnesota has not been impressive this season. If all the Mel Tucker drama never happened, I'd probably have this game one step higher in the Lean W category. They did best Nebraska in their opening game, but both teams looked atrocious in that one. Last week, Minnesota got pummeled by North Carolina who is a solid team, but it did not look competitive. The Minnesota game is a ways out so we will know a lot more about both teams by then, but right now we both don't look good so 50/50 is an easy place to put this game.