Jeremy Fears makes final cut for U19 USA Basketball team
Jeremy Fears could represent USA Basketball again.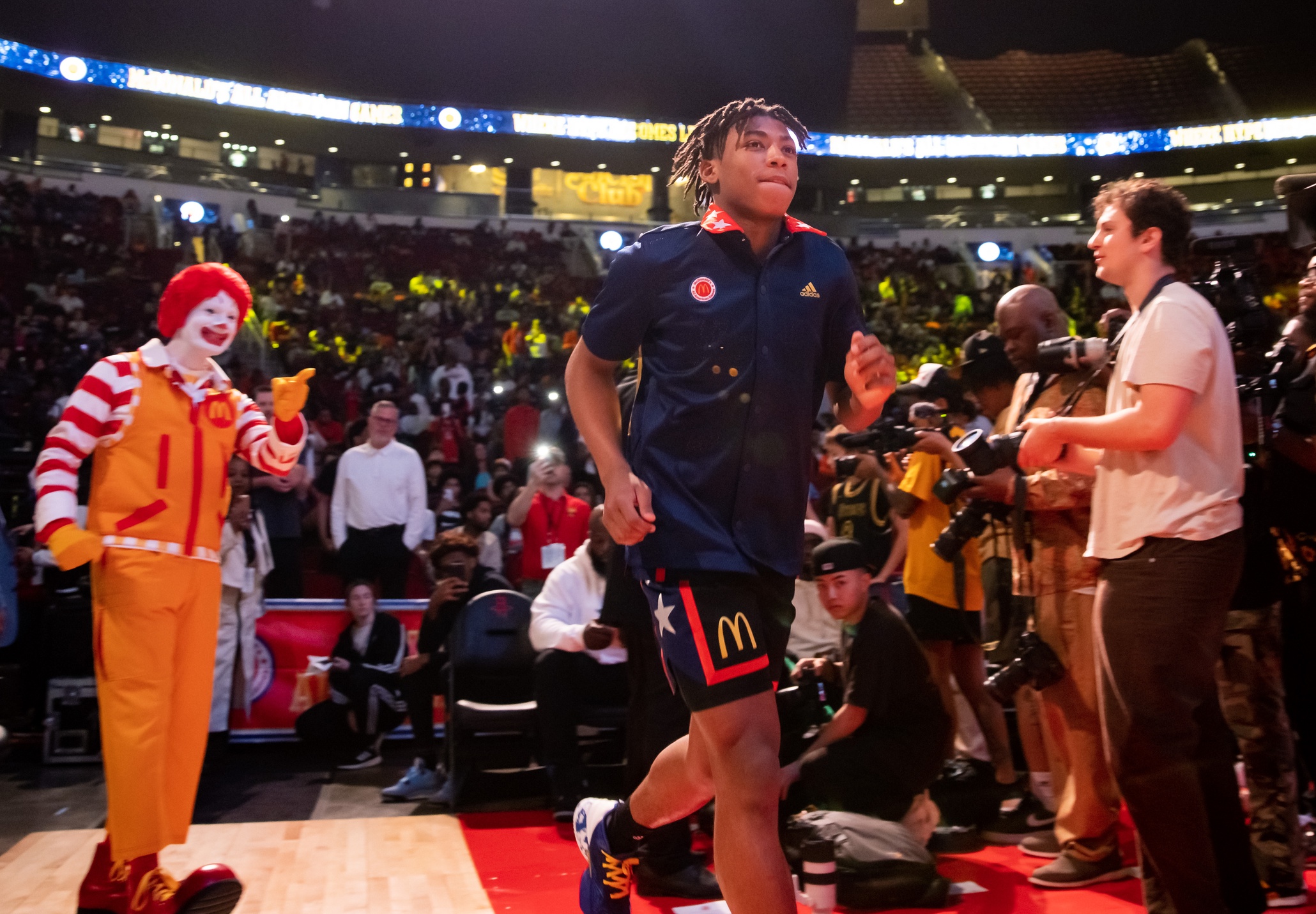 Incoming Michigan State freshman Jeremy Fears has made the final cut for the U19 USA Basketball team.
Incoming Michigan State basketball freshman Jeremy Fears is hard at work this summer. He is currently in the process of trying to make the final roster for the U19 USA Basketball team. Thirty-five athletes have been selected to participate in their upcoming training camp, and Fears is included on that list.
35 athletes expected to participate in #USABMU19 training camp June 11-18.

The final 12-man roster will compete in the 2023 FIBA U19 Men's World Cup June 24-July 2.

— USABJNT (@usabjnt) May 31, 2023
Training camp for these 35 athletes with take place June 11-18. Twelve players will then be selected to participate in the FIBA U19 Wold Cup at the conclusion of this training camp. The World Cup takes place from June 24 through July 2.
The 35 players consist of some athletes in the 2022 class that have one year of college ball under their belts. The pool of players also consists of athletes from the 2023 incoming freshmen class and the 2024 class who will be high school seniors. More than half of these participants have USA Basketball experience and ten of them have won gold for the USA already.
Jeremy Fears' USA Basketball history
Jeremy Fears is one of the 10 players mentioned to have already won gold for the USA. In fact, Fears has won a gold medal twice. He won the 2021 U16 FIBA Championships and in 2022 won gold in the U17 FIBA World Cup.
Based on this history alone, I love his chances to make the team again. The USA Basketball program is obviously very familiar with him already which gives him an advantage. Also, why wouldn't they want someone who has won two gold medals to play for them again?
Fears has yet to move in to East Lansing like some of his fellow members of his freshman class have. He likely will see this event out before moving to campus to start gearing up for the regular season. Michigan State has had many athletes compete with team USA in the past, so Tom Izzo is more than happy to let his players participate.
For the full USA Basketball press release, click here.