Michigan State football: A new development in Nick Marsh recruitment
Where will Nick Marsh go?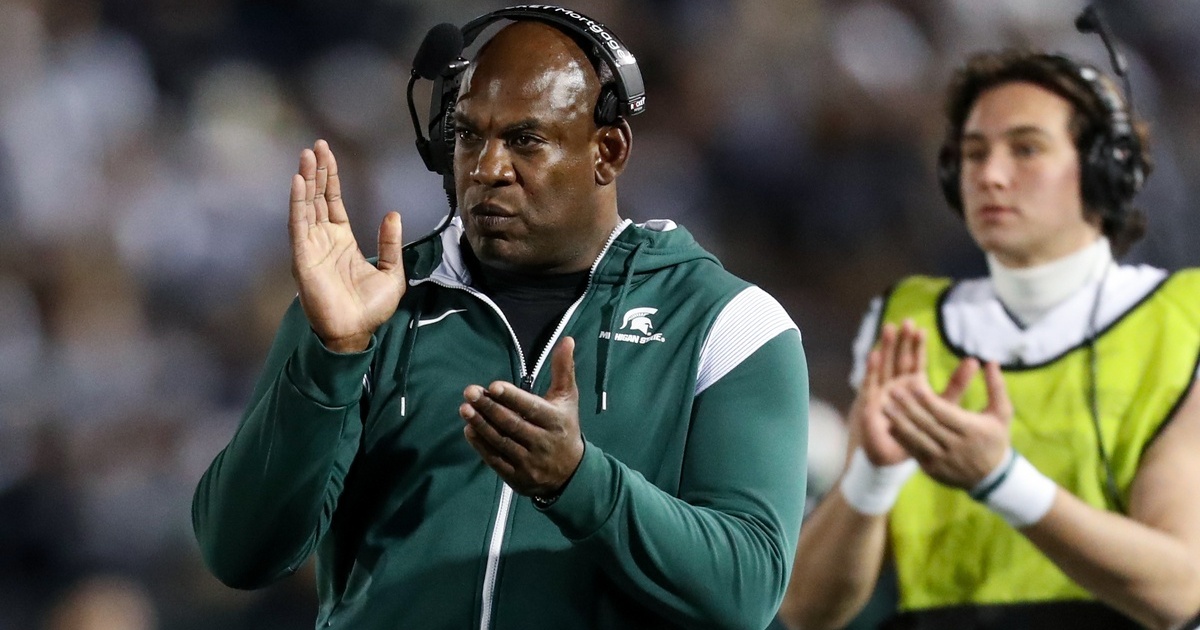 Top Michigan State football receiver target Nick Marsh has set his commitment date. Where will the four-star go?
Nick Marsh, a borderline five-star receiver from Rouge River, Mich., recently announced that he has set a commitment date of July, 7. For those who don't know, Marsh was once committed to Michigan State football before reversing his pledge earlier this year. That said, you can be sure to find me camped out in a random Michigan marsh until then.
From what I've heard (seen from Twitter), Michigan State is actually still in the running here. I know it's pretty rare for a player to recommit to a school but I find this to be a unique situation. Marsh is from the great state of Michigan, grew up a fan of MSU, and his mom (@mama_tron210) is an MSU super fan.
I think pairing up Mama Tron and Momma Hall is the most critical part of this recruitment. MSU would then acquire a super-team more lethal than the Lebron-Wade-Bosh Miami Heat.
This morning I woke up to a plethora of notifications on my phone that the Chopalytics Predictions Machine (CPM) had nearly overheated while producing the current leader in the Nick Marsh recruitment. For those who are not familiar with the CPM, its new, proprietary technology developed by ChopEmpire that uses the inputs of tweets, vibes, and hope to determine the current standing of a recruitment. It's truly industry-changing technology.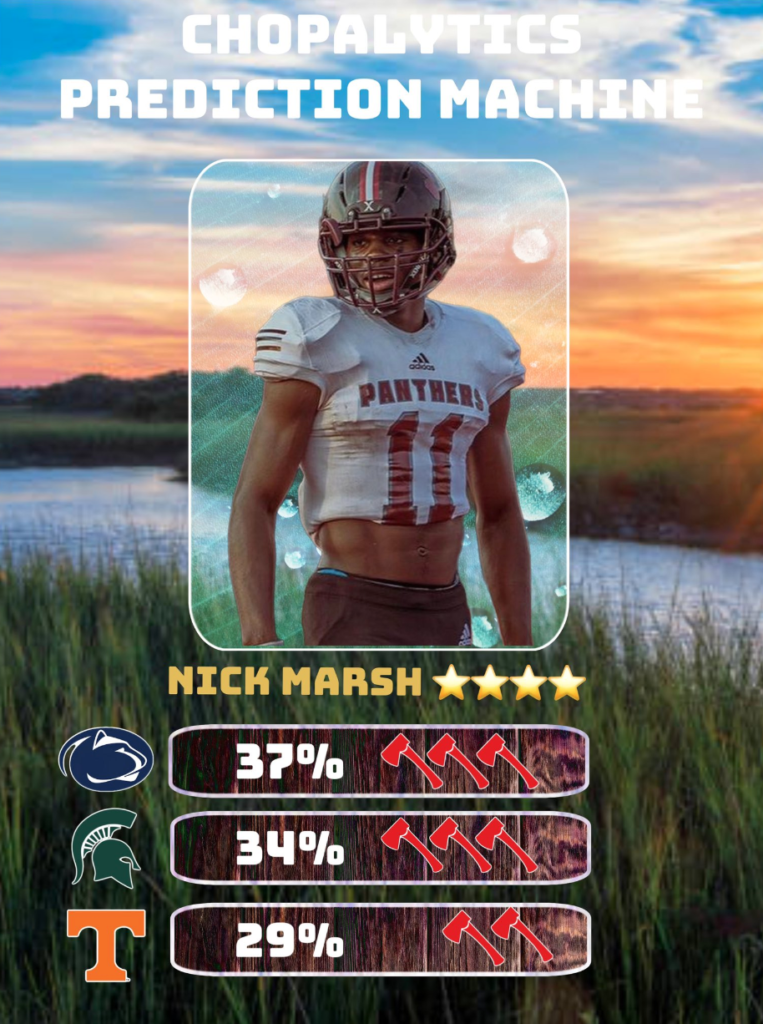 MSU currently stands in second here with three teams in the mix — 37 percent to Penn State, 34 percent to Michigan State, and 29 percent to Tennessee. I think Marsh recently decided on where he plans to attend school after making several visits post-decommitment. Either he found a campus he really liked or saw the world and it validated his thoughts on MSU.
Coach Mel Tucker and the staff have some work to do here, but I can take some of the weight off their shoulders by eating plenty of MARSHmellows. It's the least I could do.
Happy FriYAY,
ChopMan