Michigan State football: Stop talking about Urban Meyer
This is going nowhere.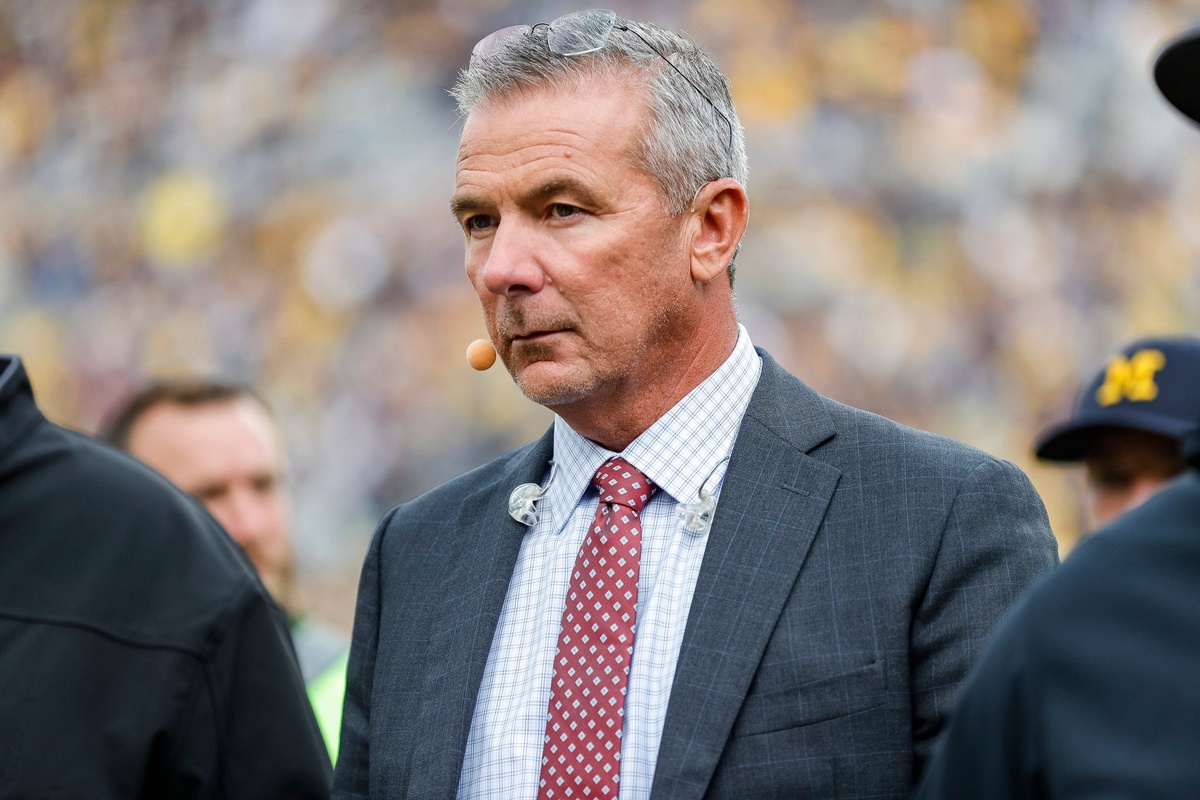 While the Urban Meyer talk is all the rage right now, Michigan State football fans should turn their attention elsewhere.
The rumors that have been circulating about Urban Meyer and Michigan State football are silly. MSU going in that direction would not benefit either side.
Yes, Urban Meyer won a lot of football games at Florida and Ohio State. Yes, Urban Meyer beat Michigan a lot. But Michigan State's reputation has taken enough hits in recent years. Just letting him coach would be a blow that might take decades to recover from. 
Hypocrisy 
Mel Tucker just got fired for cause in the wake of sexual misconduct allegations and "admitted and undisputed behaviors which have brought public disrespect, contempt and ridicule upon the university." He has since filed a wrongful termination lawsuit against Michigan State. It would take a substantial amount to lure Urban Meyer out of retirement. Hiring Meyer would make Tucker's legal strategy a lot easier because of his past. Hiring Urban Meyer might mean Mel Tucker's lawsuit becomes successful and could end up costing Michigan State over $100 million for a coaching change.
The Jaguars
Firstly, it is necessary to discuss what happened at his most recent coaching job, with the Jacksonville Jaguars. His actions during his brief tenure with Jacksonville are telling. He hired Chris Doyle, who had just left Iowa after accusations of mistreatment towards black players. Meyer was fined $100,000 for violating the NFL's rule against contact during offseason practices. The infamous bar video came after Urban Meyer decided to not travel with the team following a loss.
According to Tom Pelissero, he would call his assistants "losers" in meetings and make them defend their resumes. Former Jaguars kicker Josh Lambo said Meyer kicked him during warmups. When Lambo told him to not do that Meyer allegedly said, "I'm the head ball coach, I'll kick you whenever the f— I want." That proved to be all the Jaguars could take, who fired him shortly after. 
Meyer definitely "brought public disrespect" to the Jaguars. There is no reason to believe he would not do the same at MSU.
On-field worries
Even if this were to happen, it is not a certainty Urban would return Michigan State to the levels it enjoyed during the prime Mark Dantonio years. College football is almost an entirely different sport compared to where it was during Urban Meyer's last college football game in 2018. A large chunk of big-time recruits are suddenly going to the highest bidder with NIL, and there are two different major recruiting cycles per year with the transfer portal. Meyer has no experience in either of those departments. Sure, Michigan State fans would still almost certainly enjoy more wins than they are currently, but going all-in on making Meyer the "savior" of the program does not seem wise. 
One foot out the door
Even if Urban were to coach Michigan State, he could leave at almost any point and set the program back years. The looming threat that he could go back into retirement would hover throughout his tenure. He technically did not retire after leaving Florida, but eventually accepted the Ohio State job, retired, joined the Jaguars, and retired again after he got fired. His health could also become an issue, as he had to take a leave of absence at Florida and it was the main reason he abdicated the Ohio State throne. He is not getting any younger, so the stress of a Power Five coaching job could have an even larger effect on him than before. 
Additionally, nothing is stopping him from accepting another college football job. Take a look at the two head coaching gigs he is most well-known for. Billy Napier does not seem to be working out very well for Florida. That job might be open soon. Ryan Day might be ousted at Ohio State if the losses to Michigan continue. Both of those jobs are more prestigious than Michigan State. They are also a lot more likely to pique Meyer's interest than MSU. Meyer jumping ship for a better job or just retiring again should be a major concern.
The realistic candidates 
Time is better spent focusing on realistic candidates. Whoever Alan Haller decides to hire, that person should feel welcome at Michigan State and not be viewed as an "underwhelming" hire or otherwise. Michigan State football can't hire a Kirby Smart, a Nick Saban (anymore), or a Dabo Swinney. The only path to get there is to find a future Saban and find any way to keep him. That's what they tried to do with Tucker in 2021. Rumors were swirling he might leave for LSU (like Saban), so they threw a boatload of money at him because that is the smart thing to do with a coach competing for a Big Ten title in their second year. 
Mike Elko (Duke), Lance Leipold (Kansas), Jake Dickert (Washington State), Jonathan Smith (Oregon State), and others could all be very successful coaches here. Those four all have Power Five head coaching experience and have historically bad programs winning a lot more than usual. Elko, Leipold, and Smith are also all younger than 50 years old. A younger coach would be more likely to stick around long-term. 
Overall, stop talking about Urban Meyer. He is not coming to Michigan State. Even if he did, it would be another stain on the school's reputation and could end up leaving Michigan State football in a worse spot than it is right now.