Michigan State had the best sports weekend in the country
What a weekend.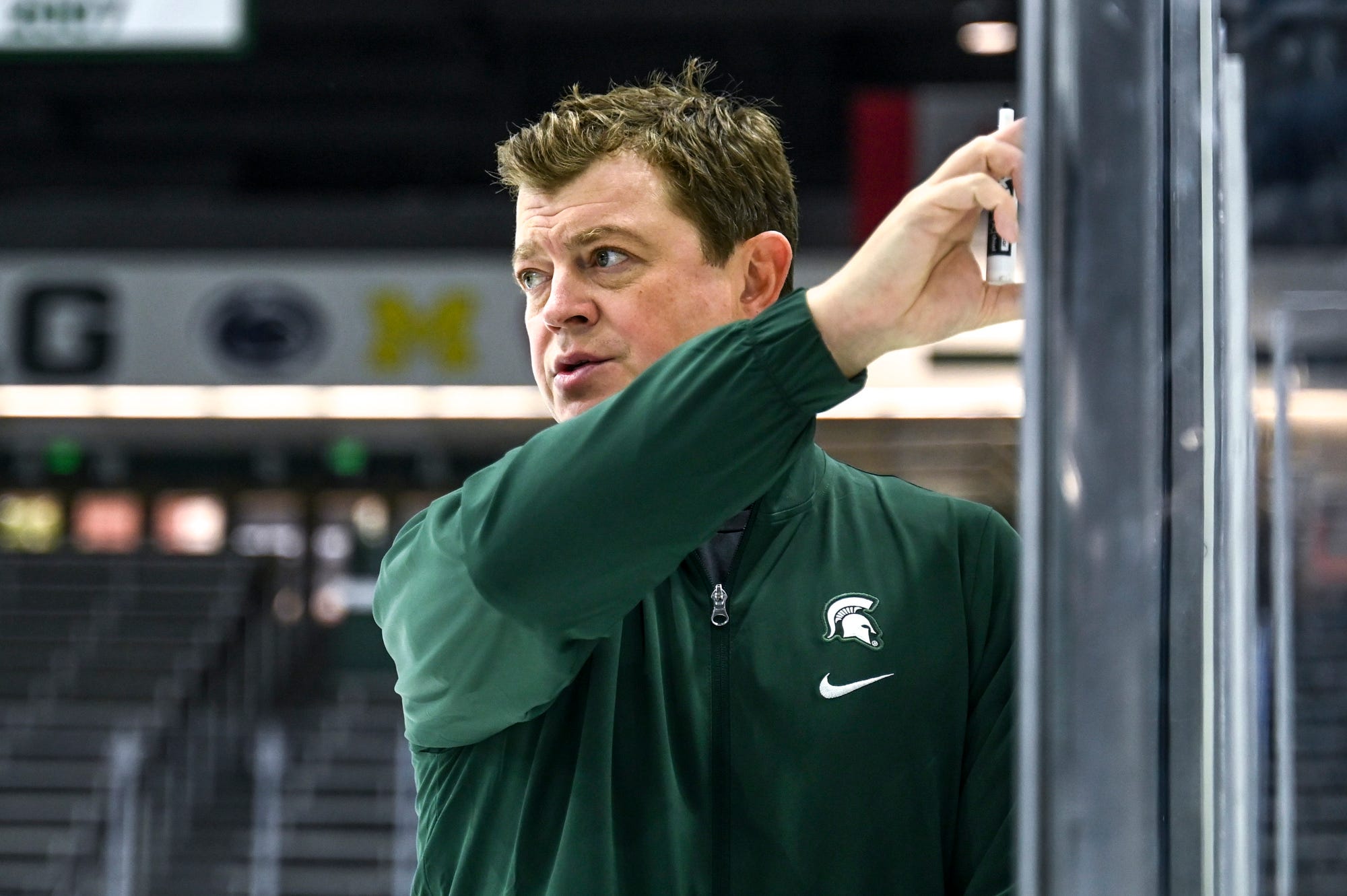 Football, basketball, and hockey, Michigan State had the best sports weekend of any school in the country.
This is the best time of the year for college sports fans. Football is in full swing as the season comes to an end and the basketball and hockey seasons are just getting started. If you follow these three main college sports, it feels like almost every night one of your teams has a game.
Michigan State fans had a lot to celebrate this past weekend.
Lots of schools had good wins in these sports this weekend, but nobody had a better weekend than Michigan State.
Michigan State basketball had two dominant wins
Our Michigan State basketball team has gotten off to a slow start this season. Entering this weekend, the Spartans were just 1-2 and had a pivotal Friday night game against an undefeated Butler squad. This Butler team however was no match for our Spartans. It was pure domination from the start as Michigan State went on to win 74-54. Tyson Walker led the way with 21 points and AJ Hoggard had his first great game of the season with 14 points, six rebounds, and four assists.
That wasn't it this weekend for our basketball team. They had another game Sunday night, this time against Alcorn State.
Alcorn State is a significant step down in competition, but we still had a big question mark going into this game. Walker did not play due to a sickness and that made me very nervous. This team, however, did not skip a beat, thanks in large part to Tre Holloman. He showed out in a big way in Walker's absence, scoring a career-high 17 points and shooting a blistering 5-for-5 from 3-point range. This led to a blowout 81-49 win, their second 20-plus point win of the weekend. The Spartans play a top-five Arizona team next on Thanksgiving in a neutral site game.
Michigan State football wins thriller against Indiana
For a game that featured two 3-7 teams, it ended up being a great game. Michigan State did not trail the entire game until a late Indiana touchdown with 4:06 to play. The Spartans, however, did not flinch as Katin Houser led the team on an eight-play, 75-yard drive to take the lead back. The drive was capped off with a 36-yard touchdown pass to Maliq Carr, his second touchdown of the game.
The defense stood strong to end the game and forced a long field goal miss from the Hoosiers to seal the win.
This season hasn't seen many good moments, so it was nice to see a close game finally go our way. This was also our first road win of the season which is a nice accomplishment as well. Michigan State take on Penn State Friday night at Ford Field for a chance to get to five wins this season.
Michigan State hockey sweeps No. 1 Wisconsin
Michigan State hockey had the best weekend by far. They came in this weekend ranked No. 11 in the country and second in the Big Ten. The No. 1 team in the country, Wisconsin, came to East Lansing for a two-game series and the Spartans did not disappoint. The first game saw Michigan State never trail and win 4-2 on Friday night. Four different Spartans scored and the Spartans also out shot the Badgers 42-34.
Wisconsin had revenge on their mind in game two on Saturday night, but Michigan State did not let the Badgers get in its way. The Spartans once again did not trail and won 3-2 behind goals from three different Spartans. Jeremy Davidson and Joey Larson led the Spartans this weekend with one goal in each game.
Michigan State's dominant weekend moves them to No. 1 in the Big Ten with another big series this weekend. Michigan State travels to Minnesota, who is another great team. The Gophers are ranked No. 6 in the country and will be another tough test for the Spartans.
It was a great weekend to be a Spartan fan. I would argue we had the best weekend in the entire country. Let's hope the momentum keeps rolling as all three teams have games against highly ranked teams this week.