Michigan State hockey defenseman projected as top 5 NHL draft pick
Hockey school?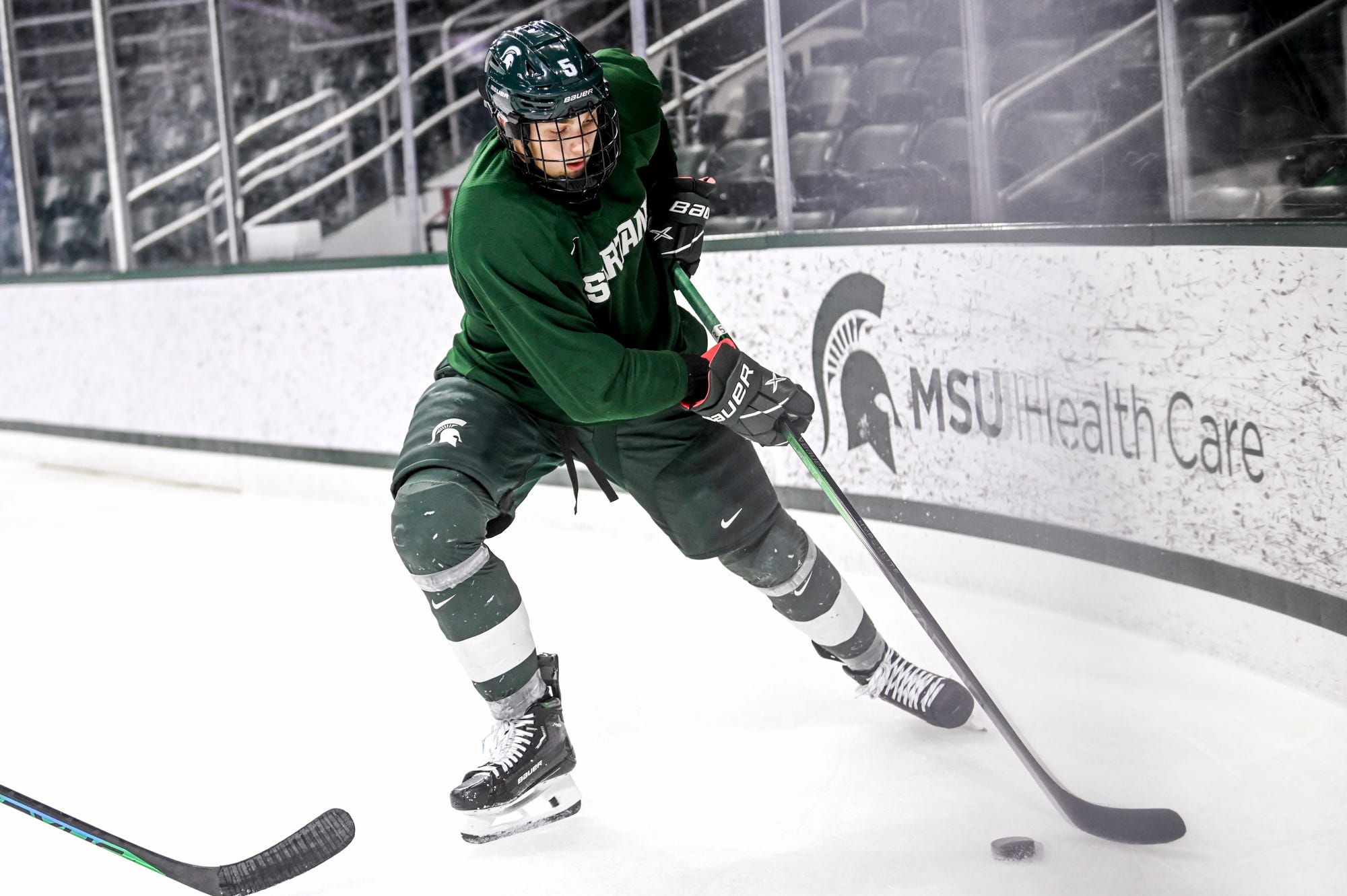 Michigan State hockey defenseman Artyom Levshunov has been projected as a top-five pick in the 2024 NHL Draft.
For some in the world of sports, it's never too early to look at next year's draft, and the NHL is no exception. While there is an entire season of hockey still to play one cannot help but see Michigan State's name attached to one of the projected top five picks in Artyom Levshunov.
Now it may early be to say Michigan State hockey is harboring a top five NHL draft pick, one can't help but draw a comparison from down the road to see what that kind of clout that can carry for a program.
The voice of college hockey, John Buccigross, reports:
Talked to an NHL Scout Draft today who thinks next year's NHL Draft is deeper than this past draft. Here are some names at the top. pic.twitter.com/0EB8BSKSFj

— BucciOT.Com (@Buccigross) October 11, 2023
With the Ann Arbor school's Adam Fantilli set to make his NHL debut Thursday night, on his 19th birthday no less, it just goes to show the level of program they have over there. Most draftees, even of the top five variety, hardly make their NHL rosters in year one. The reason I bring this up is a near level comparison can be drawn between Fantilli and Levshunov as both came into their college preseasons being top projected picks.
While Fantilli was a forward and Artyom will be on the blue line, a solid 2023-24 campaign can solidify not only the young Belorussian's future, but another notch in the credibility belt for Adam Nightingale and the Spartans.
The hockey community is a small world and when anyone thinks of Fantilli, they think of that silly Ann Arbor university. While some might even refuse to say the name of Fantilli's alma mater, everyone knows recruiting is all about momentum, hype, and reputation. Putting Levshunov on the map (even if he ends up being a one-and-done like Adam) will pay dividends to the Michigan State hockey reputation as the place to go to turn pro.