Michigan State basketball: Getting to know Alcorn State
What do we know about the Braves?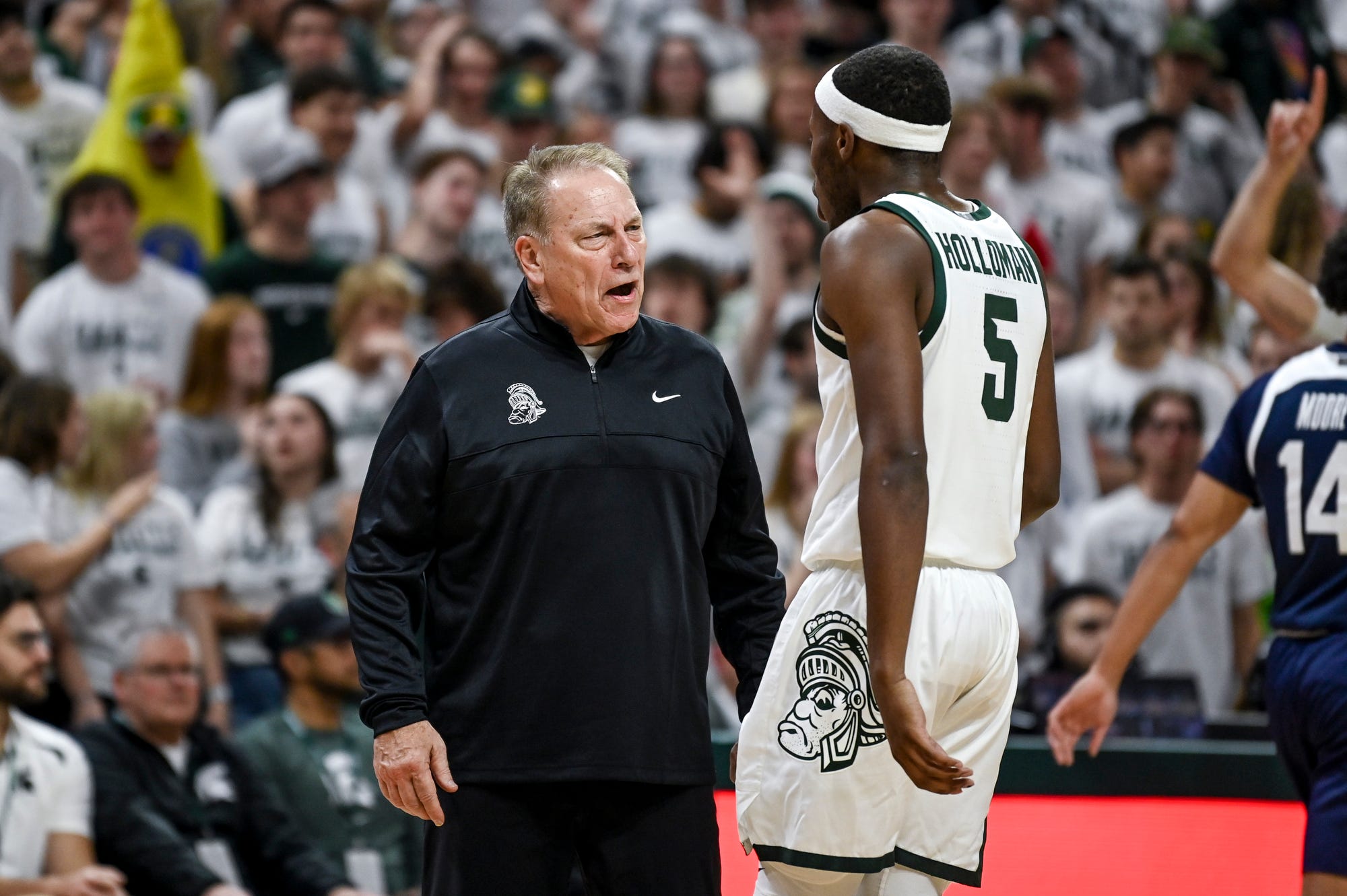 Michigan State basketball will host Alcorn State on Sunday night. What do we know about the visiting Braves?
Michigan State basketball is 2-2 after defeating Butler on Friday by 20, 74-54. We saw the Spartans' defense hold a team once averaging 88.7 points per game to just 54 on Friday night, holding the Bulldogs to 28.8% shooting from the field.
MSU knocked down 7-of-20 3-pointers, shot 47.5% from the field, and won the rebounding battle by 10.
Lastly, we saw more complete outings from Malik Hall (12-9-3) and AJ Hoggard (14-6-4). The Spartans look to build upon their best game of the season heading into Sunday.
Let's meet Michigan State's next opponent, the Alcorn State Braves.
When: Sunday, Nov. 19, at 6:3 p.m. ET
Records: No. 18 Michigan State (2-2), Alcorn State (1-3)
Head-to-head record: Michigan State leads the all-time series 1-0
Last Meeting: 2008 — Michigan State 118, Butler 60 at The Breslin Center
Alcorn State is coming off an 18-14 (15-3 SWAC) season and a top seed in the SWAC conference tournament a season ago. The Braves enter this season picked to finish third in the SWAC and return a preseason All-SWAC first-team selection in forward Jeremiah Kendall. The forward is averaging 21 points, 10.7 rebounds, and 2.3 steals to begin the season. The Braves were narrowly defeated 80-77 by UAB on Thursday night.
Alcorn State enters Sunday night ranked 261st in KenPom.
The Braves are 1-3 to begin the season:
No. 14 Arkansas 59-93 loss
Xavier (LA) 70-62 win
Arkansas State 86-100 loss
UAB 77-80 loss
Alcorn State's starting five to begin the season consists of:
C: Djahi Binet (JR) – 6-foot-7
F: Jeremiah Kendall (SR) – 6-foot-7
G: Dekedran Thorn (SR) – 6-foot-4
G: Jeremiah Gambrell (GR) – 6-foot-3
G: Byron Joshua (SR) – 6-foot
Kendall is showing why he was selected as a preseason All-SWAC first-team player, averaging a double-double to begin the year, and shooting 55 percent from the field.
Point guard Byron Joshua leads the team in assists with 2.3 per game, but has struggled shooting (28.6 FG%, 9.1 3p%). Most of Joshua's scoring contribution comes from the free throw line where he's making 91.7% from the charity stripe. He's averaging 12 points a game.
Dekedran Thorn is averaging 10 points per game, shooting the 3-ball at 50 percent.
Altogether though, the Braves shoot 42.3% from the field, and only 27.3% from deep.
Prediction
There's a reason the line for this game is (at the time of writing this) -24.5. Alcorn State is not a good shooting team and has struggled to defend the season. If like-competition is any indicator, Michigan State should have its best shooting outing of this young season. Alcorn State gave up 40 percent 3-point shooting (12-for-30) against Arkansas and 44.2% (13-of-17) to Arkansas State. Michigan State is the best defense that Kendall has faced all year. While Kendall may get to 20 points, he'll won't shoot anywhere close to 55 percent against the Spartans. I imagine Malik Hall will defend him while they are on the floor together.
Expect Michigan State to build on their past three halves with stalwart defense and a more efficient offensive showing, and perhaps a walk-on or two scoring late in the second half.
Spartans win, 88-52.